Technical Document
Asset Essentials™ for Manufacturing Technical Information
Tighter production schedules, higher quality demands, unexpected downtime – these are only a few challenges that manufacturers face every day on the plant floor. The asset and machines you've invested in not only ensure that you meet your clients' demands today, but will also support your business for years to come. That's why proper maintenance practices are so important, and why we created a solution to kick start a modern maintenance routine.
With Brightly Asset Essentials, you'll empower your maintenance teams with more efficient workflows, total asset awareness, mobile capabilities and a connected ecosystem. Better decisions, more asset awareness – all at your fingertips.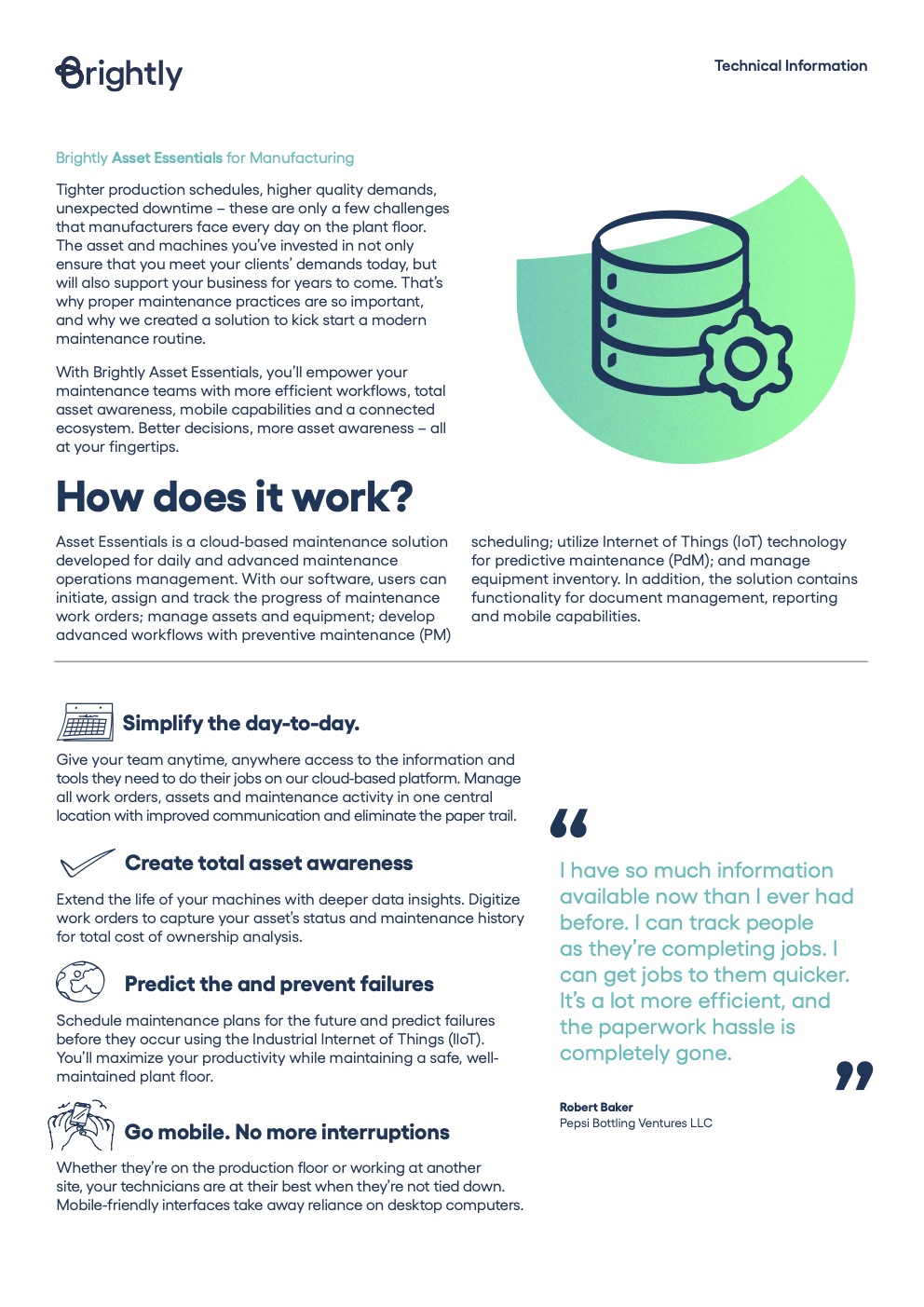 Learn more about our Manufacturing solutions.