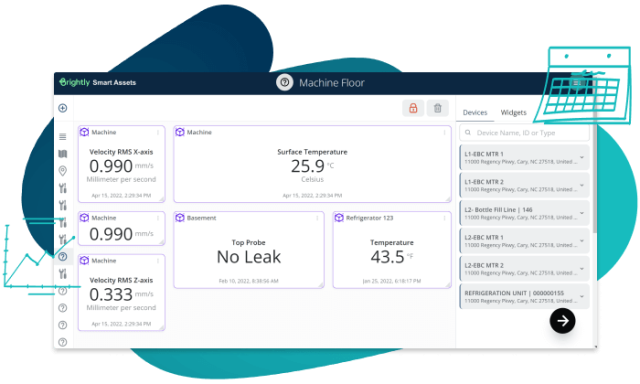 Do more with IoT
Constrained people resources. Limited budgets. A push to predictive maintenance. Sound familiar? Smart Assets for Asset Essentials – a new IoT solution - can help by continuously monitoring assets, flagging anomalies and triggering work orders. Want to learn more? Join us for a webinar.
Do more with fewer people, smaller budgets
Save money by predicting and preventing failures
Preserve long-term asset health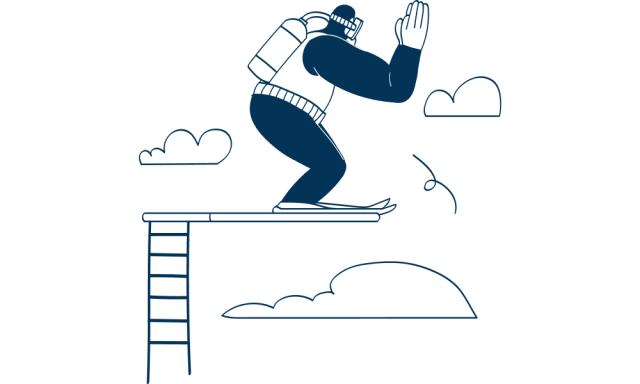 IoT doesn't have to be hard
Smart Assets is simple, easy-to-implement and flexible. Start out by monitoring a single asset or asset class and add on as your needs evolve. With a vast selection of sensor types and asset applications, this solution meets you where you are on your journey from preventative to predictive maintenance.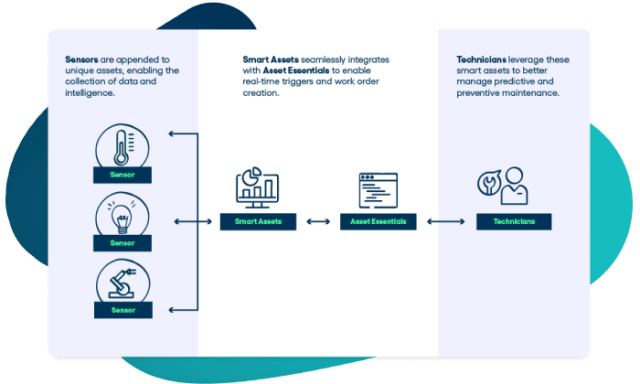 How does Smart Assets work?​
Smart Assets – an add-on module in Asset Essentials – enables users to append sensors to assets. These assets collect and transmit critical information about the asset – such as temperature, pressure or vibrations – and seamlessly trigger work orders in Asset Essentials if something isn't going right. 
What sets Smart Assets apart?
Easy and flexible implementation
Seamless integration with Asset Essentials
Breadth of sensor options across asset types
Ability to start small and grow over time
Smart Assets' continuous monitoring of assets means you can:
PRODUCT FEATURES
Do more with less

With team attrition & turnover at a high, IoT helps through automated, 24/7 monitoring via sensors--reducing manual checks.

Save money, prevent issues

Downtime or failure results in wasted dollars. Smart Assets reduces downtime with automation + preventative maintenance.

Preserve long-term asset health

IoT helps to preserve and extend asset life through streamlined response and asset trend data.
What can you expect when working with us?
Configurable, easy-to-use tools
Smart Assets is easy to use and configure to meet your unique operational needs.
A safe, enterprise-grade platform
Our cloud-based SaaS solution is certified to meet the highest standards of security and reliability.
Robust data and deeper insights
Take advantage of industry benchmarking and enterprise-level reporting to bring new insights to your decision-making.
Continuous innovation
Your feedback is used to continuously improve and optimize our software solutions.
Flexible and scalable solutions
We offer scalable solutions for organizations of all sizes, optimized for your specific industry.
Increased value of investment
Streamline processes, reduce costs and extend the life of assets and equipment.
Implementation and integration
We're with you every step of the way, right from the start. We guide your implementation and help with software integrations.
Our legendary support
We're always here for you whenever you need us — contact us via phone, email or chat.
A true, strategic partnership
Our dedicated Client Service Center teams help ensure you're meeting your goals and objectives.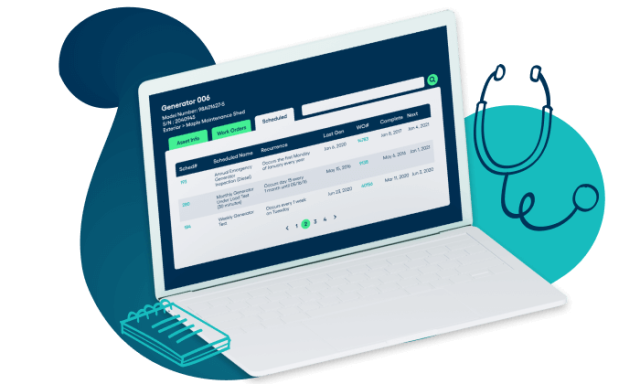 Ready to see what Smart Assets can do for you?
See how our IoT solution allows operations professionals to make smarter decisions.