Capital planning with industry-leading data insights
Our full asset lifecycle prediction modelling and capital planning software allows you to make better investment decisions by understanding the future behaviour of assets.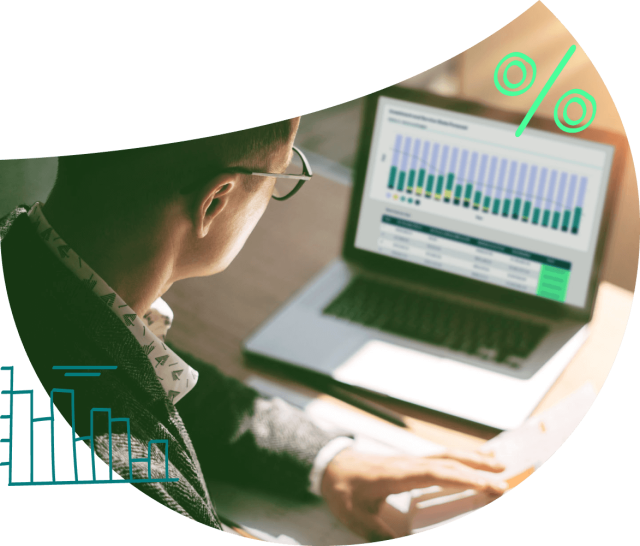 Accurately predict the future health of all systems and assets you manage

Communicate decisions using accurate data and visualisations, across roles

Balance community needs, funding requirements and asset health

Harness the speed and flexibility of cloud-based software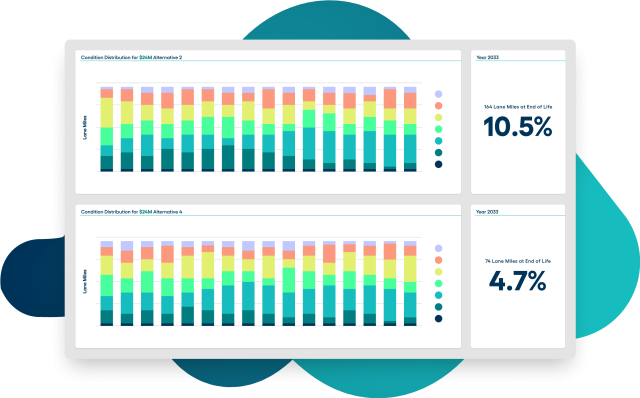 Optimise expenditure with true strategic asset management (SAM)
Predictor's proprietary algorithms help you optimise budget and service level targets to accurately identify which asset needs treatment at which time — across your entire asset portfolio.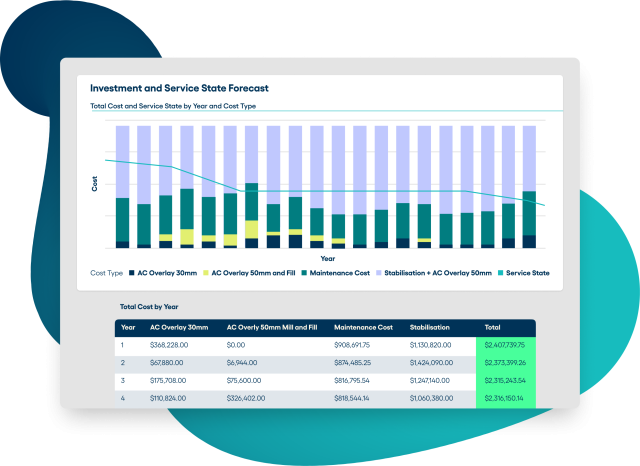 Optimise your assets up to 100 years out
Breathe new life into aging infrastructure and satisfy your community by identifying the right assets to invest in, at the best possible time.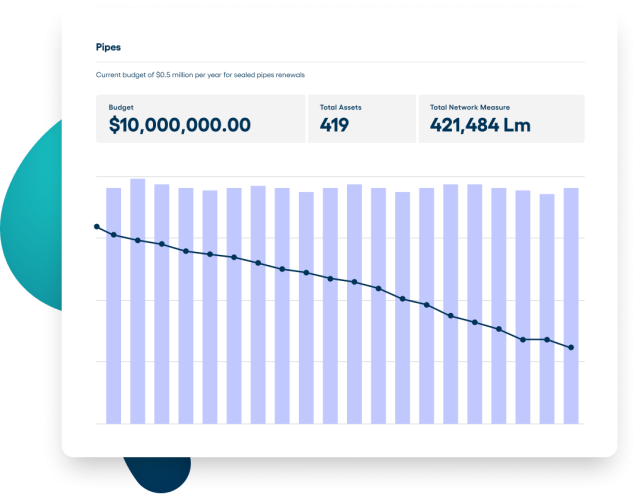 Put your existing asset data to work within minutes
Import the asset condition data you have, and quickly turn it into meaningful insights to better inform decisions and future data collection needs.
Product features
Maximise your capital budget with Predictor
Benefits
What can you expect from partnering with us?
Easy-to-use, configurable solutions
Configurable, easy-to-use tools
Predictor is easy for your whole team to use and configurable to meet your unique operations challenges.
A safe, enterprise-grade platform
Our cloud-based, SaaS solution is certified to meet the highest standards of security and reliability.
Flexible and scalable solutions
We offer scalable solutions for organisations of all sizes, optimised for your specific industry.
Continuous innovation
Your feedback is used to continuously improve and optimise our software solutions.
Document management
Attach documents to assets, work orders and compliance tasks via PDF, Microsoft Word, Excel and plain text files.
Robust data and deeper insights
Gain clarity into your consumption, understand your current and historical spending, and identify opportunities for savings.
Implementation and integration
We're with you every step of the way, right from the start. We guide your implementation and help with software integrations.
Our legendary support
We're always here for you whenever you need us — contact us via phone, email or chat.
A true, strategic partnership
Our dedicated Client Service Centre teams help ensure you're meeting your goals and objectives.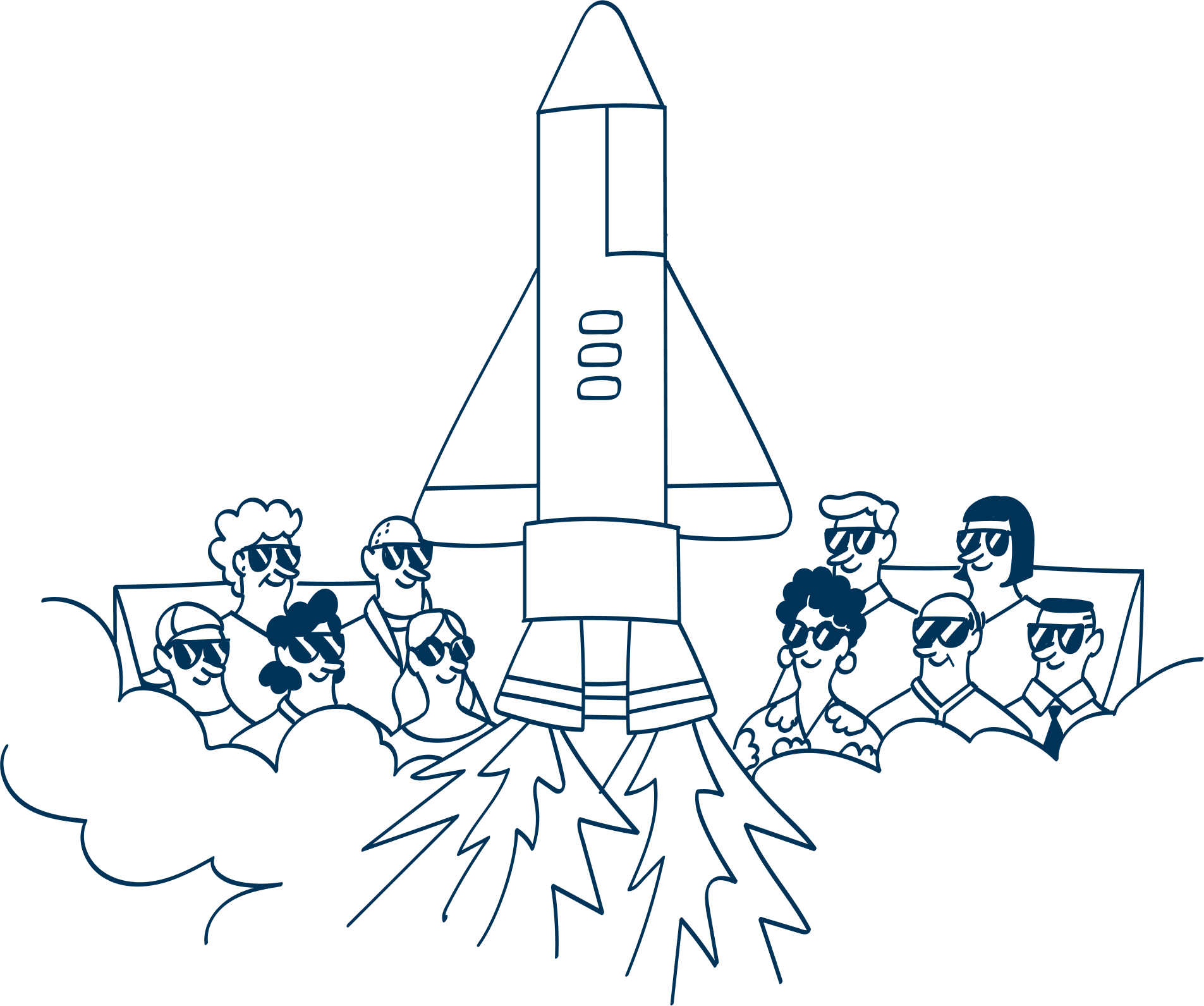 Take a look at how Predictor adds to your industry-specific suites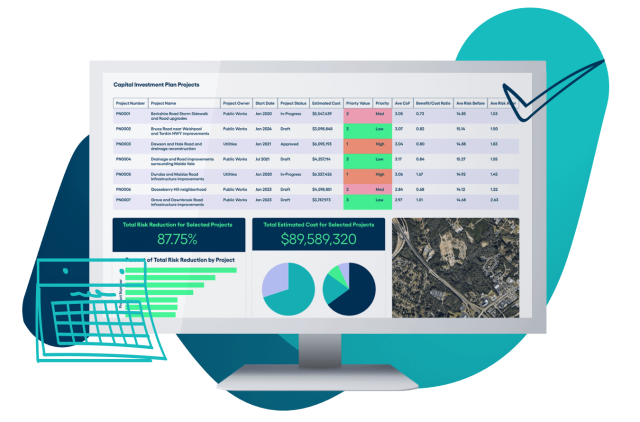 Ready to see what Predictor can do for you?
Go beyond traditional capital budgeting software and capital planning solutions: See how quickly you can turn today's data into service- and budget-optimised strategies.