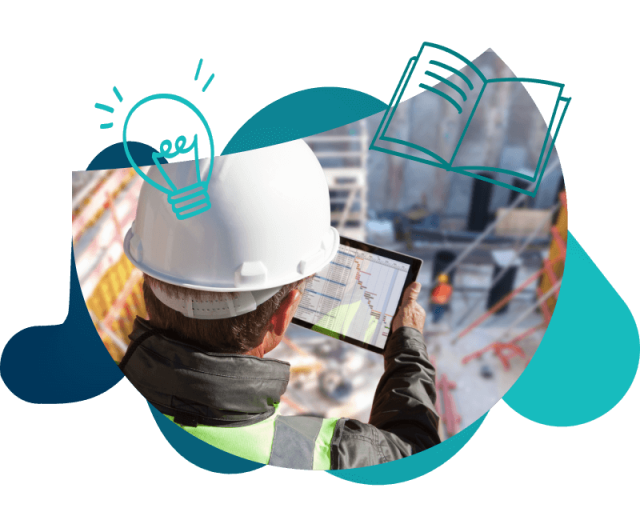 The industry's smartest asset management system
Protect your community's essential infrastructure with our cloud-based asset management system, designed to increase efficiency, satisfy compliance and optimise spending.  

Realise new-found efficiency, transparency and intelligence
Add value across your entire organisation with one, integrated solution
The engine behind smarter towns and cities
End-to-end capabilities provide insight and agility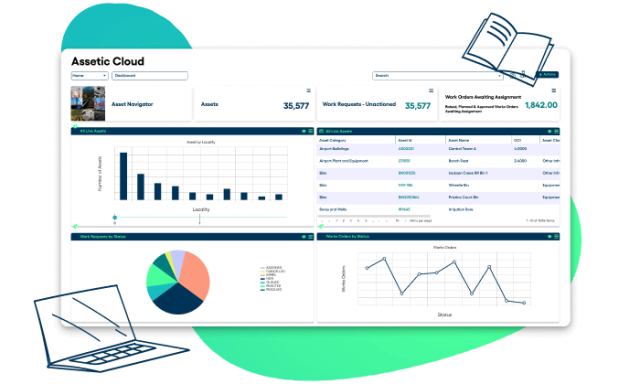 Dashboards
Our intuitive, configurable dashboards make it easy for you to monitor activity across your asset network. By presenting key asset information in a clear, easy-to-understand format this feature delivers the right information, to the right individual, immediately. Available for every module within the Brightly suite, dashboards also ensure correlation between events and issues are always clear.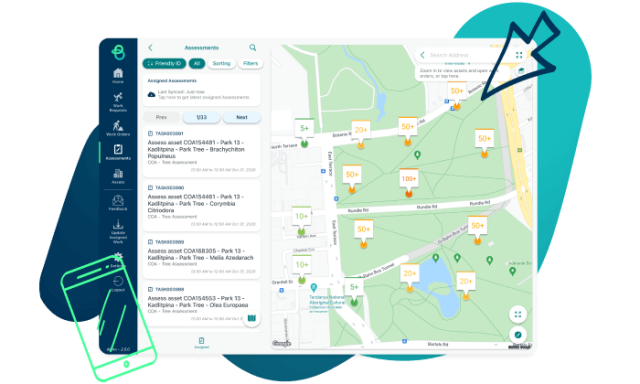 Capture
A key aspect of ensuring effective asset assessment is providing data capture staff with the correct tools and forms. Our Assessments Module features purpose-built forms to capture asset data, as well as photos and other attachments, with permission controls and the ability to print as required. Seamless interoperability with the Maintenance Module also means, should a defect be identified during an assessment, a work order can be raised on the spot via a simple pop-up, eliminating double-handling and improving response time.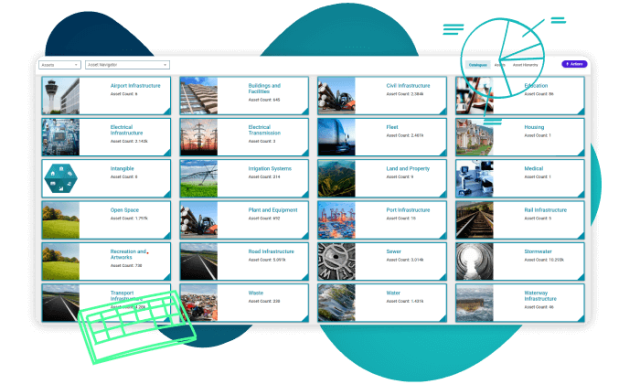 Valuations
Asset life-cycle costing, including consumption, useful lives and replacement values, are delivered through our Assets Module based on industry and regulatory requirements. Consumption patterns are completely user-customisable, and can be based on age, condition, or a combination of both.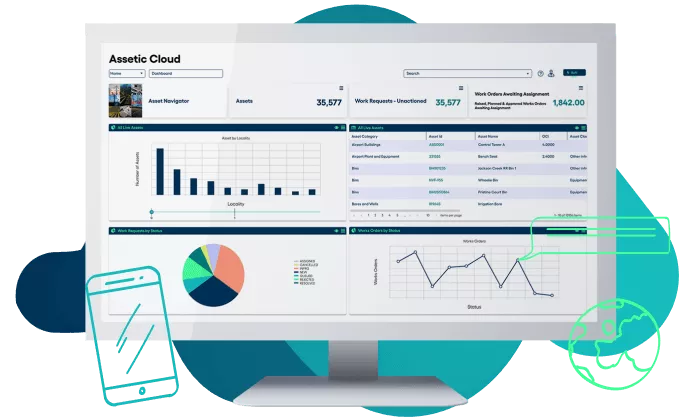 An asset management system for any stage
Assets
The central hub for all your asset data, this intelligent asset register is pre-configured for over 100 asset classes.
Assessments
Ensure you capture and store the right data efficiently to enable informed decision making and optimised capital expenditure.
Maintenance
A pre-configured work management solution that enables best-practice maintenance processes – be that reactive, proactive or strategic.
Mobility
Connect field and office and increase efficiency and visibility across all aspects of asset management. iOS & Android apps streamline key processes and manage user controls.
Valuations and Accounting
Improve transparency for powerful reporting and regulatory compliance. Support a range of accounting methods at the level of detail and control that suits your organisation, pulling valuations data seamlessly. 
Accessibility
Our cloud-based software is available anywhere, anytime – either by logging in online, or using the native mobile applications in Brightly Mobility. Users have on-demand global access through laptops, desktops, tablets, and smartphones, so productivity never slows.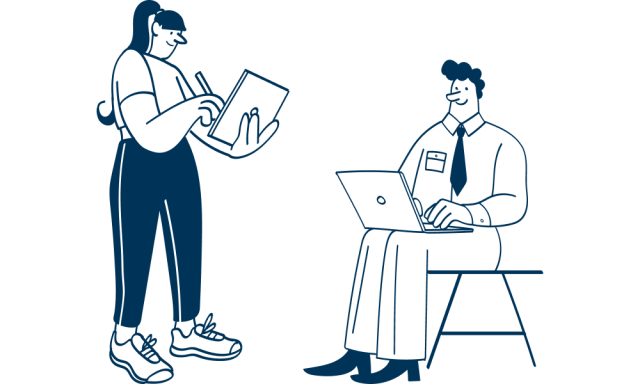 Trusted Partners
Best-practice asset management at your fingertips
Our industry-leading asset management software is designed by expert practitioners, building in decades of experience to make best-practice asset management a breeze. The software integrates seamlessly with your existing systems thanks to the latest in API technology and is ISO55000 and ISO27001 certified. 
Industry-specific solutions to help you do the best work of your life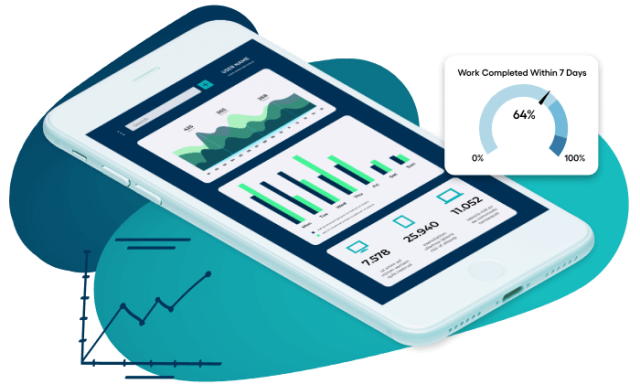 Ready to protect your community's essential infrastructure?
See how Assetic can help manage your infrastructure assets, increase efficiency, satisfy compliance and optimise spending.