Tradeshow
American Society for Health Care Engineering (ASHE) Annual Conference & Technical Exhibition
August 6-9, 2023 San Antonio, TX
The ASHE Annual Conference brings together thousands of health care facilities professionals to learn about new developments in the field, network...
International City/County Management Association Annual Conference
September 20-October 4, 2023 Austin, TX
Since 1914, ICMA has sponsored an annual conference that enables local government managers and their staffs to network, discuss key management issues...
Greenbuild International Conference & Expo
September 26-29, 2023 Washington DC
Greenbuild is a cutting-edge community for global green building professionals to improve sustainability, resilience, equity, health and wellness in...
BOMEX 2023
September 26-28, 2023 Edmonton, Alberta
BOMEX 2023 is bringing together the best in commercial real estate to Edmonton in 2023. And we're pulling out all the stops. You'll never think of...
International Facility Managers Association (IFMA) World Workplace Conference
September 27-29, 2023 Denver, CO
IFMA's World Workplace®️ is the largest, most highly acclaimed FM conference in the world. Established in 1995, World Workplace is the original forum...
Aquarium & Zoo Facilities Association Conference
October 1-5, 2023 Louisville,KY
Hundreds of professionals from across the country and from a diverse group of zoos, aquariums and vendors come together each year for AZFA conferences...
AZFA
October 1-5, 2023 Louisville, KY
From the drawing board to the last coat of paint and beyond, we work to build better zoo and aquarium habitats for animals, and unique visiting...
CAPPA
October 1-3, 2023 Allen, TX
CAPPA's purpose is to develop and maintain high standards in the administration, maintenance, operation, planning, and development of facilities...
VSPMA
October 1-4, 2023 Midlothian, VA
The Virginia School Plant Management Association's goal is to support educational facilities professionals and school facilities improvements...
WAMOA
October 4-6, 2023 Yakima, WA
To promote diversity and foster the highest degree of professionalism in its members engaged in the management of maintenance and operations in...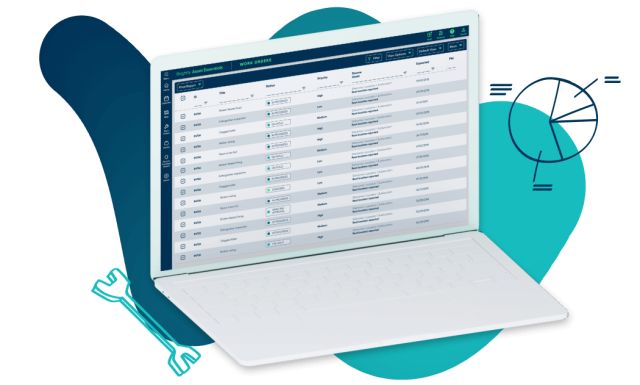 Ready to see what smart asset management can do for you?
Let us show you how Brightly can light the way to a bright future.