Tradeshow
American Society for Health Care Engineering (ASHE) Annual Conference & Technical Exhibition
August 6-9, 2023 San Antonio, TX
The ASHE Annual Conference brings together thousands of health care facilities professionals to learn about new developments in the field, network...
BOAF
June 11-14, 2023 Orlando, FL
The BOAF 2023 Annual Conference & Expo promises to be an exceptional experience, providing you with the face-to-face experience that so many of us are...
American Water Works Association (AWWA) ACE 23
June 11-14, 2023 Toronto, Canada
ACE, where the water community comes together to learn, connect, and be inspired to solve global water challenges.
Texas Association of School Business Officials (TASBO) SUMMER SOLUTIONS CONFERENCE
June 12-14, 2023 Galveston, TX
The Summer Solutions Conference is three days of learning, problem-solving, and networking. Registration is per day, and you can choose either a...
RealComm
June 14-15, 2023 Las Vegas, NV
Realcomm is the premier industry event focused on automated business solutions and state-of-the-art enterprise technologies for the commercial and...
CML
June 25-28, 2023 Aurora, TX
The conference is CML's signature event of the year, where municipal officials from around the state gather to network and exchange ideas. Year after...
TX APWA
June 27-29, 2023 Waco, TX
The Mammoth TX-APWA Public Works Conference and Exhibition is coming up on June 27-29, 2023 at the Waco Convention Center. What's exciting for us is...
New England APWA Show
July 21-23, 2023 North Falmouth, MA
Building Owners and Managers Association International Conference & Expo
July 24-27, 2023 Kansas City, MO
There's no turning back.The new era of commercial real estate is here—and the industry will continue to evolve, as buildings become smarter, and the...
NC Healthcare Engineers Association (NCHEA) 71st Annual Conference & Exhibition
July 31-August 4, 2023 Winston-Salem, NC
Organized in 1952, the North Carolina Healthcare Engineers Association (NCHEA) is a not-for-profit, incorporated association dedicated to serving and...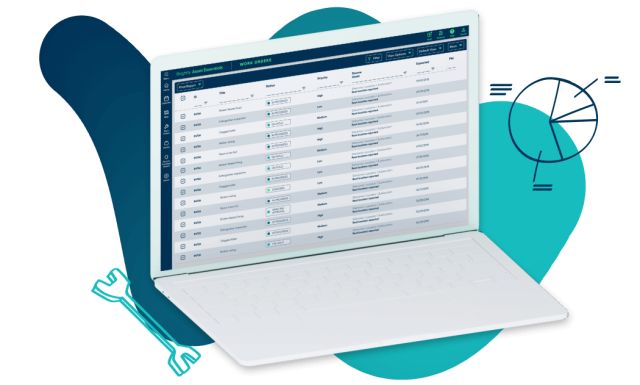 Ready to see what smart asset management can do for you?
Let us show you how Brightly can light the way to a bright future.