Capital planning with advanced asset health modeling
Leveraging healthcare and critical environment experience to launch enterprise asset management (EAM) into multiple industries, our next-gen strategic asset management and asset health solution provides strategic insights into facilities, assets and resources that help determine where to focus limited funds.
Predict long-term asset health with asset-specific data
Leverage work order and preventive maintenance data from any CMMS
Communicate with stakeholders at all levels of asset management expertise
Mitigate risks of asset failure with built in risk ranking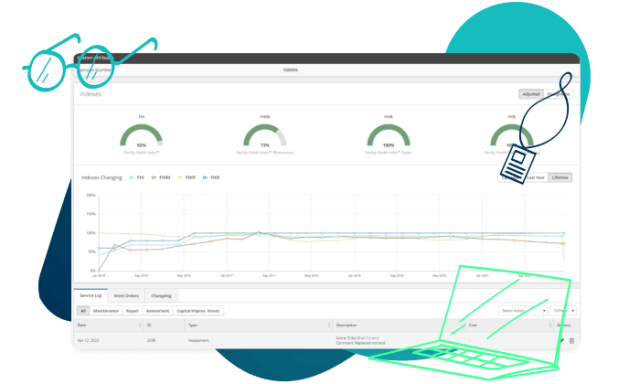 Always know the true health of your assets
You have limited budget and are faced with tough choices when it comes to making decisions on what to replace and what to defer.
Origin was designed to leverage your existing CMMS data to give you real-time asset health updates, so you know exactly where in your asset portfolio to focus your maintenance budget.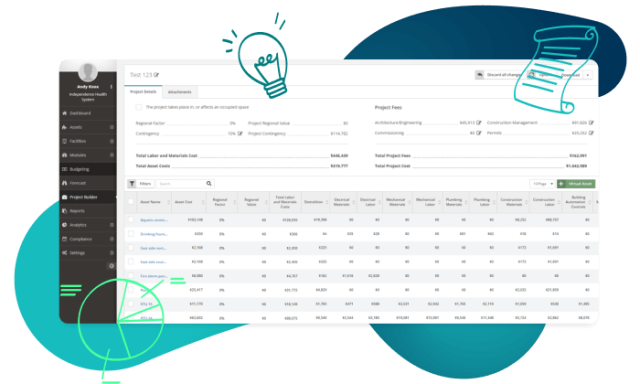 Don't risk asset failure – get strategic
Focus on the assets that need attention, mitigate risks of asset failure and know the impact associated with aging assets for a data-driven, strategic approach to asset management.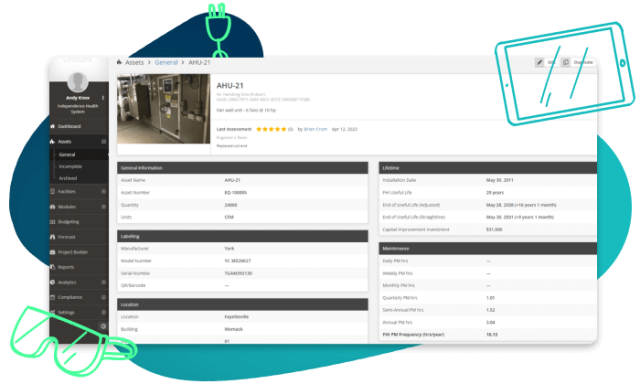 Use Origin for insights to optimize your facilities budget
Know the true cost of deferring maintenance with models that depict the impact of cutting or increasing labor spend to keep facilities operating at peak performance without overspending.
Ready to see Origin in action?
Product features
Optimize your labor and capital resources with Origin
Benefits
What can you expect from partnering with us?
Easy-to-use, configurable solutions
Configurable, easy-to-use tools
Origin is easy for your whole team to use and configurable to meet your unique operations challenges.
A safe, enterprise-grade platform
Our cloud-based, SaaS solution is certified to meet the highest standards of security and reliability.
A wealth of data for deeper insights
See your data visualized in context. So you can reduce cost, time and labor expenses with faster insight into your productivity, spending and more.
Increased value of investment
Streamline processes, reduce costs and extend the life of assets and equipment.
Document management
Attach documents to assets, work orders and compliance tasks via PDF, Microsoft Word, Excel and plain text files.
Robust data and deeper insights
Gain clarity into your energy consumption, understand your current and historical utility spending, and identify opportunities for energy cost savings.
Continuous innovation
Your feedback is used to continuously improve and optimize our software solutions.
Our legendary support
We're always here for you whenever you need us — contact us via phone, email or chat.
A true, strategic partnership
Our dedicated Client Service Center teams help ensure you're meeting your energy goals and objectives.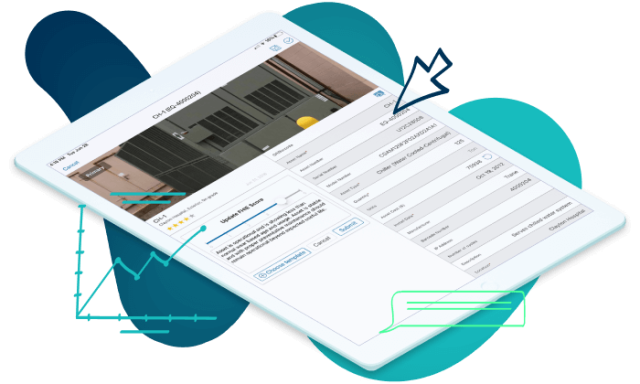 Take a tour of our CMMS solution
See how Origin can help streamline your operations, increase efficiencies and lower costs.