Asset Management Software
Our world-class enterprise asset management system saves you money through more efficient maintenance management and operations. 

Manage and maintain all assets and facilities

Streamline work orders and tasks

Plan and schedule preventive maintenance

Optimize resourcing and communication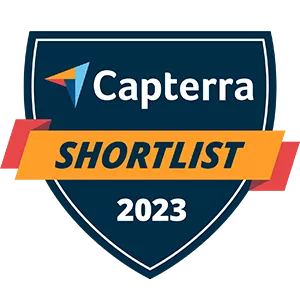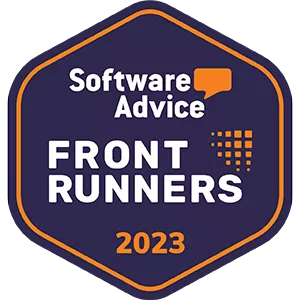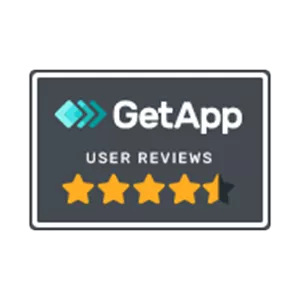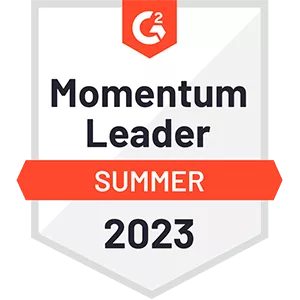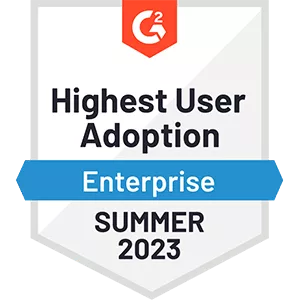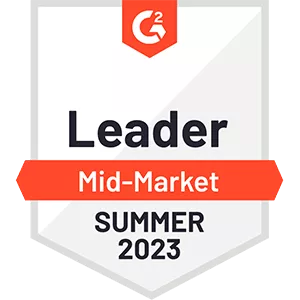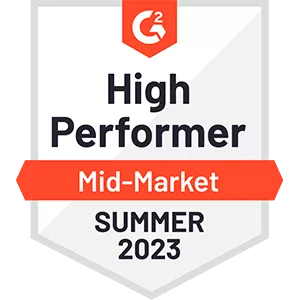 545%
ROI with a preventive maintenance program
89%
reduction in corrective work order hours over 3 years
63%
drop in maintenance spend over 3 years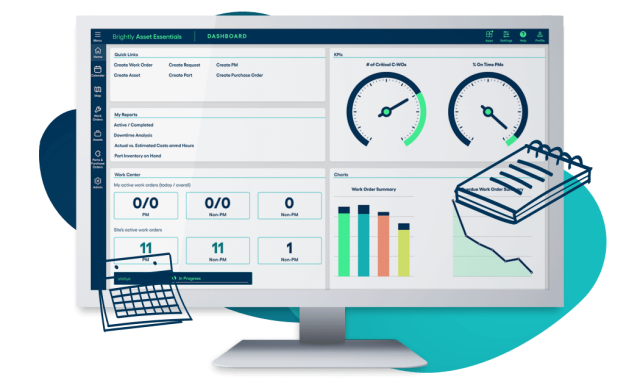 Leverage the World's Largest Operations Database 
Easily compare your performance against the largest database in the industry using predefined reports and dashboards. With smarter data, you will have a deeper understanding of your asset portfolio and can operate smarter — and more efficient — than ever before.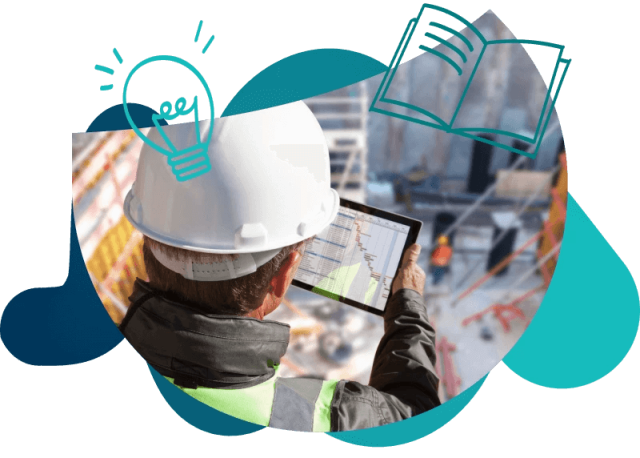 Kick the Recycling Can
The system trusted to complete 39,000,000 work orders last year can save you from drowning in a sea of paper. Instead of using enough paper to fill the Encyclopedia Britannica 1,200 times over, ditch the pen and access every last detail your team needs — anywhere, anytime.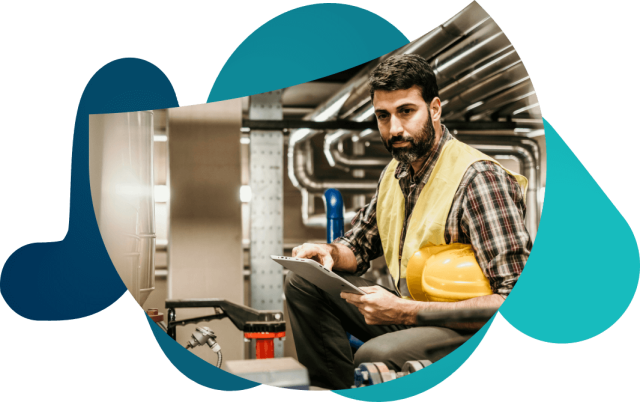 Cost Center to Center of Excellence
As the unsung heroes of your organization, it can be easy to simply be looked at as a cost center. Start proving your team's value, down to every dollar saved and every asset life extended. Become the maintenance dream team who keeps everything running smoothly.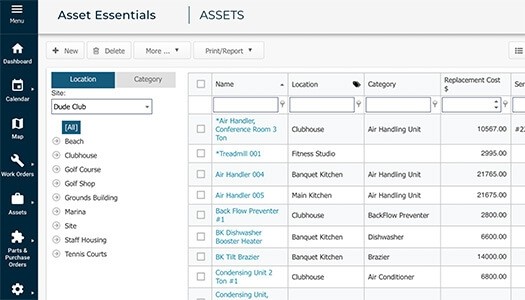 Empower Community Members While Closing Gaps
Leave no stone unturned in your mission to perfect maintenance. With an easy-to-use request portal, citizens, students, or staff can quickly report problems and kick-start the repair process. Make maintenance requests easy and streamline processes so nothing gets missed.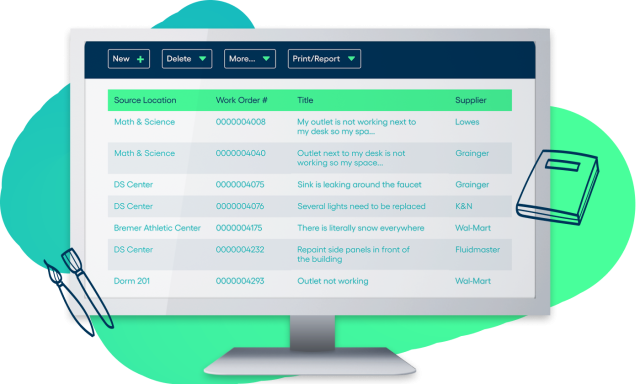 Benefits
How Asset Essentials can help you
Brightly Asset Essentials™ helps you manage assets, reduce maintenance costs, improve productivity and make smarter operations decisions. Ensure nothing comes between your team, the people you serve and the critical work you do by trusting an asset management tool built for your specific needs and a strategic industry partner—for now and the future.
Manage and maintain all assets and facilities
Track assets across your portfolio —no matter where they are—in one centralized place for better visibility throughout your organization
Streamline work orders and tasks
Manage and assign multiple work orders at once to process requests faster and start eliminating that maintenance backlog
Plan and schedule preventive maintenance
Extend the life of physical assets with preventive maintenance schedules so you can cut costs and maintain operational efficiency 
Make smarter budget decisions
Have a 360-degree view of your operations and use data to make more informed budget decisions that protect your assets for the long-term
Optimize resourcing and communication
Focus on the work that matters most and notify technicians of priority changes and new work orders so your team can be agile
See an increase in ROI
Identify problematic assets sooner and make better repair versus replace decisions, all while reducing operations waste 
"Asset Essentials is incredibly customizable, which might be intimidating to some people, but it allows you to get visibility you wouldn't have otherwise. You can make it as useful as you can imagine."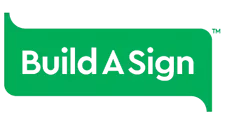 Adam Easterwood
Maintenance and Facilities Team Manager, Buildasign.com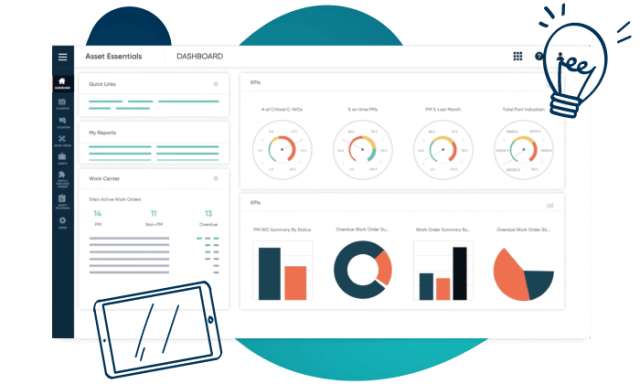 Features
Not Your Average Asset Management System or CMMS…
Ready to see Asset Essentials in action?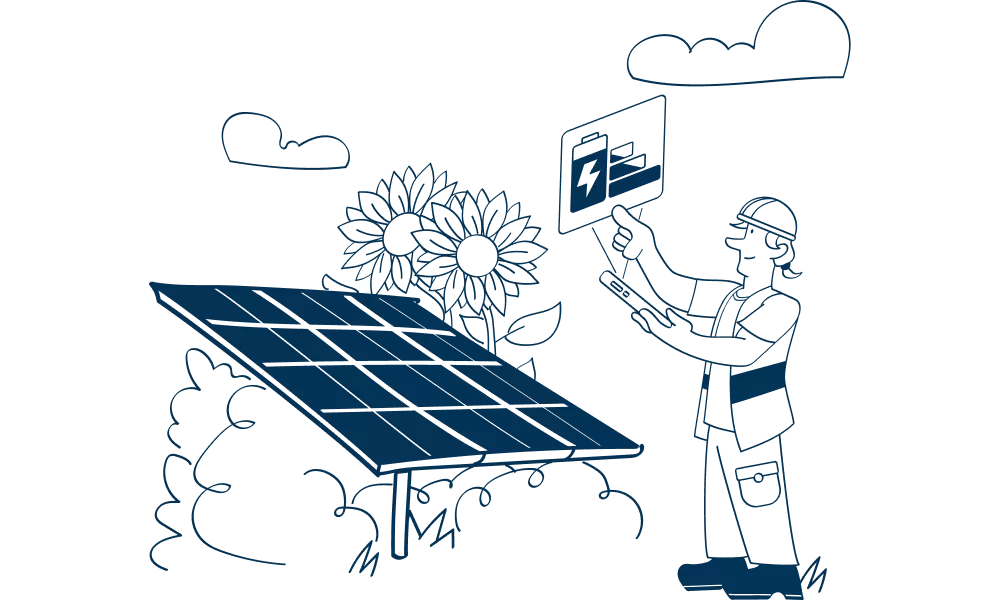 Or have some questions about what type of operations software you might need? Check out our free guide!
Industries
Asset Management Software for Every Industry
Asset Essentials is designed to streamline asset management across any organization or industry. From facility systems like plumbing and HVAC to infrastructure assets, Asset Essentials can help you easily track assets and maintain your unique asset portfolio.
Education
Do more with less and continue to provide the best environment for your students. That's your focus, and it'll be your reality with Asset Essentials as your maintenance and operations partner. Streamline workflows, empower your team and make more data-driven decisions that benefit your students and your budget. Spend less time and money fixing yesterday's problem and more on building a brighter tomorrow with a school asset management software. 
Manufacturing
Production is the lifeblood of your organization. Asset Essentials, a manufacturing CMMS, is key in moving from reactive to proactive maintenance and helps you meet your tighter production schedules, maintain higher quality demands and minimizes unexpected downtime. With our asset tracking software, we can kickstart a modern maintenance routine that's built for you and the assets you rely on.  
Government
Working in local government, it's important you protect your infrastructure and make the most of citizens' tax dollars and funding you receive. Managing your facilities, public works, public utilities and public service is made simple with Asset Essentials. From automatic maintenance work orders to leveraging GIS capabilities, you can ensure you are making the most informed operations decisions to cut cost and protect assets with our asset management solution. 
Clubs & Associations
Spending time fixing or replacing assets takes away from your ability to grow your organization or meet members' needs. With Asset Essentials, you can increase productivity and make smarter operations decisions, all while reducing costs. Improve your day-to-day operations and ensure your assets get the maintenance they need to last.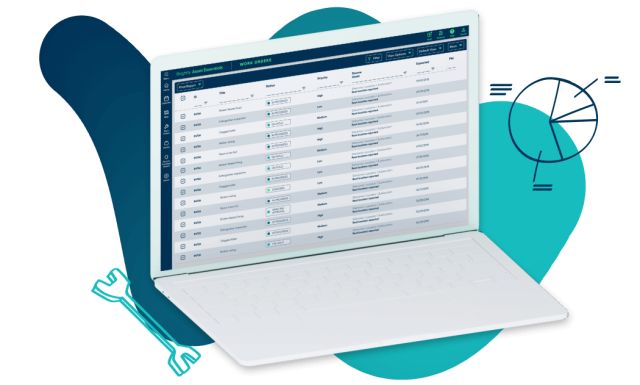 Take a tour of our CMMS solution
See how Asset Essentials can help streamline your operations, increase efficiencies and lower costs.
Asset Management FAQs
What is asset management?
Asset management is the ability to track, manage and maintain assets associated with facilities or infrastructure to keep them operational. Asset management is important because it helps organizations understand where labor and budget resources are being spent in order to optimize operations.  
What is asset management software?
Asset management software is a tool created to help facility and infrastructure asset managers keep track of the assets it takes to run a building or community. These platforms are designed to manage and track all work and parts associated with repairs and replacement of vital systems needed to maintain service levels. The right asset management software keeps their operations flowing smoothly without interruption or downtime due to failed assets. 
What should I look for in asset management software?
Asset management software should include tools that best meet your organizational needs and goals. Every organization may be at a different level in their asset management journey. Some organizations only need to track work orders to ensure facilities are above a certain standard. Others require reporting, GIS, analytics, asset tracking and more to meet their needs so they can be the most efficient in their asset management daily work. It's important to identify other tools built into an asset management platform that can help you become more efficient.
How does asset management software help in audits?
Audits can occur in many forms. Whether from a regulatory agency, internally or from community members, asset management software helps maintain records and data that can be retrieved and reviewed by different stakeholders. It's important to note that not all asset management software is built the same. When picking a platform, make sure it is equipped with reporting capabilities to avoid any issues during an audit. Preferably, your asset management solution should be cloud-based to avoid any data loss associated with self-hosted systems.