With Brightly's suite of world-class senior living software solutions, you can:
Proactively remain compliant
Pass inspections with ease
Improve asset and facility maintenance
Increase resident satisfaction while decreasing costs
Meet the12,000+ clients winning with Brightly's asset management solutions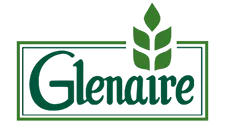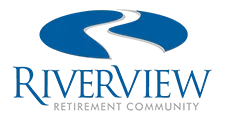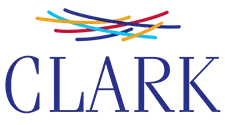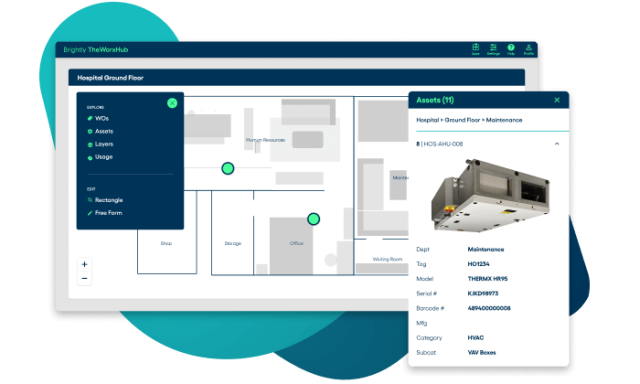 Simplify Maintenance
Creating a comfortable environment for residents is paramount. Without a computerized maintenance management system (CMMS) to help your maintenance and operations team, it can be hard to track and maintain work orders and maintenance tasks. 
Brightly TheWorxHub™, our world-class senior living facility management software, makes maintenance easy and helps you maintain industry standards. With the ability to easily create work orders and maintenance reports from the field, your team simplify maintenance and increase resident satisfaction.
Our cloud-based, all-in-one solution helps your maintenance team:
Automate tasks and work orders
Prolong asset life and reduce maintenance costs
Uphold facility compliance standards
Create and maintain a safe environment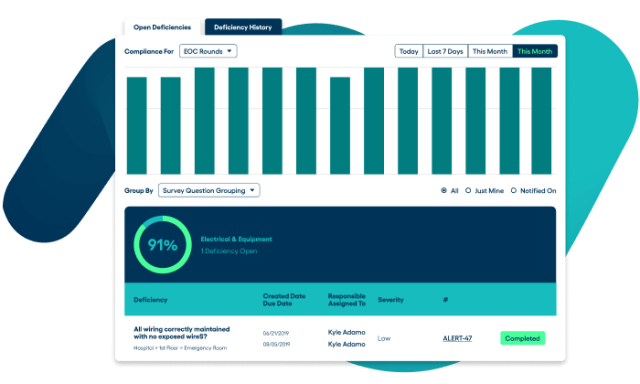 Track Compliance
Remaining compliant can be a difficult task for senior living operations teams. Remembering code or standards can be nearly impossible, and returning to the office to review them is time consuming. The proper senior living software makes it easy to remain proactively compliant while promoting a safe environment.
From housekeeping to maintenance to other departments, make sure everyone is on the same page with our easy-to-use, world-class asset management software for capturing all the compliance information you need. Ensure activities are linked to the latest compliance codes from FPA and other regulating bodies.
Add TheWorxHub to your senior living facility and your team can:
Leverage user-friendly tools for risk assessments and compliance code tracking
Create clarity between staff and management around compliance
Connect work orders and assets to relevant, up-to-date codes and standards
Stay ahead of compliance deficiencies with a proactive plan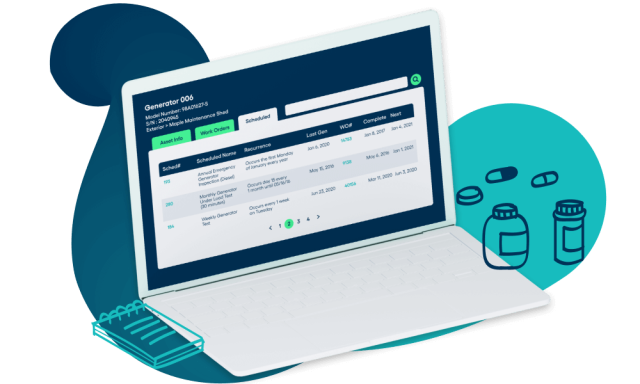 Smarter tools that keep your residents informed.
Designed with senior living communities in-mind, TheWorxHub is a modern, cloud-based solution that combines asset management and compliance standards into one powerful solution. Stay organized while you balance non-labor expenses and challenges, ensuring you and your teams focus on keeping residents and their families happy.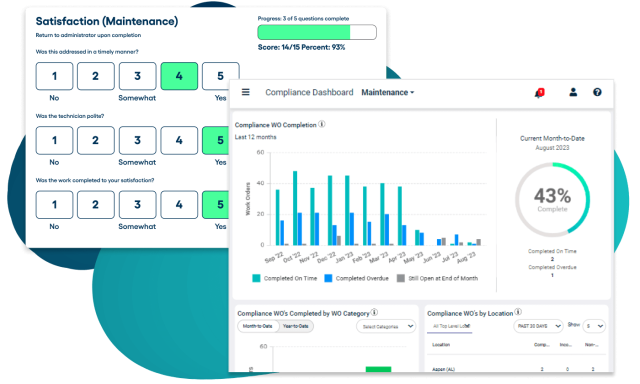 Be Prepared for Inspections
Maintaining high safety standards can put the mind at ease and improve resident satisfaction. Understanding which assets require safety inspections and the criteria to remain compliant is another in a long list of operational challenges for senior living facilities. 
Adding TheWorxHub makes sure your team is prepared for inspections and can help gather resident feedback and help address them in real time. Feel confident the next time you have to deal with compliance inspections and don't be caught by surprise.
Our powerful tool helps your team:
Ensure work orders are on track for inspection with a centralized compliance dashboard  
Automate processes, including surveying and corrective work orders
Create custom surveys to gather the information you care about most
Easily view dashboards and inspection-related tasks from anywhere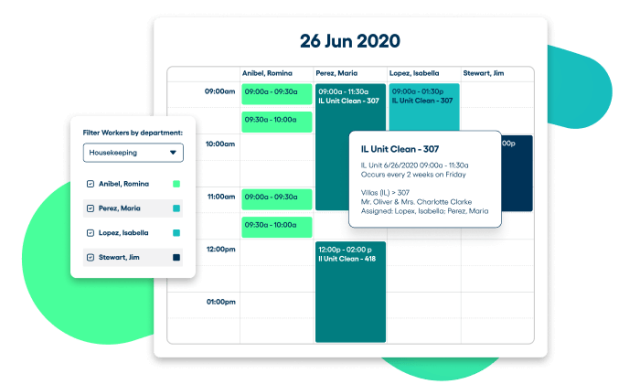 Stay on Top of Housekeeping
Providing long-term care in an assisted living or senior living community requires taking pride in your facilities and ensuring you maintain a high quality of life for residents. Housekeeping teams may be reliant on following set routines and breakdowns in communication can lead to a poor experience for residents.
Avoid housekeeping headaches and set your team up to succeed with TheWorxHub. Our powerful senior living software empowers your team to maintain a healthier and safer living environment.
On top of helping you protect your assets, it can:
Streamline scheduling and stay nimble, even for last-minute coverage
Improve infection control tracking and minimize its spread
Simplify billing and prove team efficiency with benchmarking and reporting
Navigate shift changes and maximize revenue with streamlined staffing and planning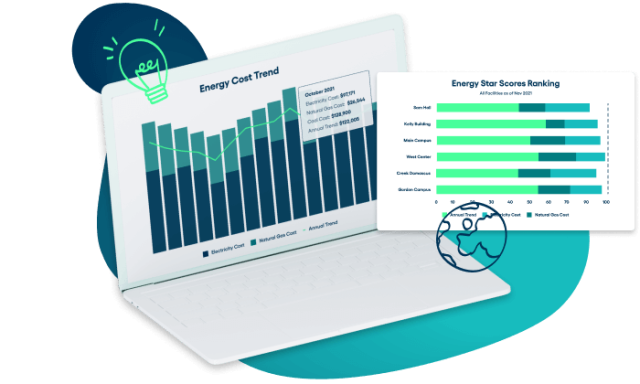 Save Energy
Providing long-term care means your lights are always on and your team is constantly focused on providing tremendous care for residents. That doesn't mean you have to overspend on utilities though!
Brightly Energy Manager™ helps your operations team easily identify utility waste. As more and more consumers turn to brands with a focus on sustainability, it can help improve your sustainability efforts and create a legacy as a facility focused on a brighter future for its residents.
Our world-class energy management software:
Cuts costs so you can provide the same quality care for less
Saves time and money with automatic bill entry
Compares usage across facilities and improves operational efficiency 
Improve Resident Satisfaction with our Senior Living Management Tools
Operations teams in senior and assisted living facilities must balance providing quality care with creating a happy and healthy environment for daily living. Partnering with Brightly is the proven way to streamline administrative tasks, meaning your team can do more with less. Close administrative gaps and improve resident satisfaction with our world-class senior living management tools.
TheWorxHub
With so many responsibilities, maintenance and operations teams working at senior living facilities can use all the help they can get. TheWorxHub is an interconnected healthcare suite that manages everything that your team encounters. One powerful, world-class solution is all your team needs to optimize operations and close gaps.
On top of saving money and protecting your important assets and facilities, you can ensure an excellent resident experience. By streamlining administrative tasks and closing gaps, you will save time to focus on care and improving resident satisfaction. Align staff, improve communication and maintain health and housekeeping standards for residents with our cloud-based, user-friendly solution.
Energy Manager
Saving money on utility bills and improving sustainability efforts may not be on the top of every senior living team's priority list, but it should be. Consumer buying habits show sustainability has moved past just being a buzzword and has increasingly become a factor in purchasing decisions.
Bringing Energy Manager into your operations allows you identify utility waste and save money. Provide the same quality care for less or use the savings to reinvest into the future of your organization. With the ability to prove your sustainability efforts, you can show potential residents how you're doing your part to build a brighter future.
Success Story
Royal Oaks Gets Organized, Streamlines Facilities Management and Maintenance with TheWorxHub
Sun City, Arizona, US
Because the program was already working with a lot of facilities, I was able to learn more about how they're using it. We can easily see trends such as we're now paying three times as much for this item than we were paying last year...we've been able to get our inventory down to a manageable size and system that we never could have done before.
Success Story
Glenaire Retirement Community Completes Work Orders within Two Days with Efficiencies from TheWorxHub™
Client
Glenaire Retirement Community
Cary, North Carolina, US
"What I like about TheWorxHub, and all of the modules, is that you only have to go to one platform to do the various things you want to do. Instead of piece-mealing it with several companies, you have this one resource to go to, and it works."
Success Story
Riverview Retirement Client Success Story
Client
Riverview Retirement — Cory Noble, Maintenance & Security Director
Spokane, Washington, US
Riverview Retirement gains efficiencies with cloud-based solution for work order management
"We went paperless about five years ago, and now all of my guys carry mobile devices. The challenge we had before was they had to come back to the shop and get paperwork orders. Now that we have Brightly, I don't see them as often – which is good! That means we are getting stuff done."
Clark Retirement Community Revolutionizes Workflow and Reporting With New Mobile System
"To quickly (at a glance) have proof or data regarding really anything, like the care we give our residents, whether it is maintenance, room bookings, etc. is very important."
The Right Senior Living Management Solution for Your Facility
Additional Modules for Specialized Community Care
Go beyond improved operations and maintenance and get more out of your senior living software. Add-on modules allow you to handle additional capabilities and further improve resident services.
Why does my senior living community need facility management software?
From independent living to skilled nursing and every level of care in between, senior living communities face complex operational and maintenance challenges, especially today. Your team must prioritize care while not letting tasks slip through the cracks. Facility management software allows senior living professionals to streamline workflows, automate tasks, proactively remain compliant and pass inspections. The right software is an additional member on your team, ensuring departments are aligned and work is done right the first time, ensuring resident satisfaction.
What type of training is available with Brightly's facility management software?
Brightly knows that success requires our products going beyond just being a management solution—it means being a partner at all levels and for every department of your senior living facility. As such, we work directly with you to ensure a smooth implementation and have both on-site and self-guided training available anytime. Our products are backed by our legendary client support, meaning a real person will promptly answer your call or reply to your email.
What makes Brightly's facility management software better than other systems?
At Brightly, our world-class, cloud-based solutions are user friendly and help with everything from preventive maintenance to improved security. Gain efficiency with everything your senior living operations and maintenance team handles, including remaining proactively compliant, streamlining administrative tasks and providing the same quality care for less. With TheWorxHub and our additional modules, your entire organization can get aligned and improve communication, paving the way to a brighter future.
How much money do senior living communities save when using Brightly's facility management software?
The amount of money senior living communities can save using Brightly's facility management software can vary based on a number of factors. By using TheWorxHub's CMMS and setting up a preventive maintenance program, you can see a 63% drop in maintenance costs. Other savings can be found through automating tasks and optimizing operations. Brightly is proud to have supported $321 billion USD worth of assets and has helped thousands of clients save money.     
How long does it take for senior living communities to adopt facility management software?
While it may vary for each senior living community, adopting Brightly's facility management software doesn't take much time. Our team will work with you to understand your goals and suggest the right solutions to help you meet them. Brightly's software is both cloud-based and user-friendly, so anyone with a smartphone can get started and access the crucial information they need from anywhere.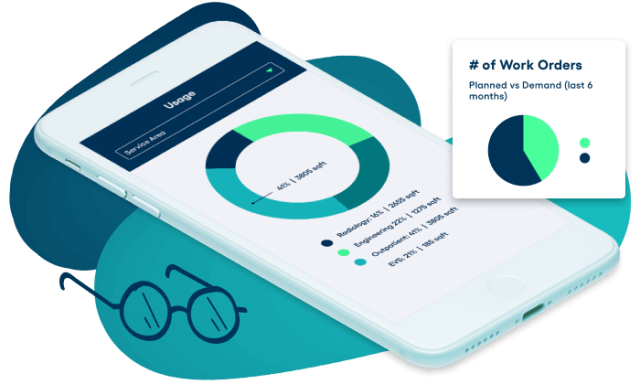 Get Started with Brightly Today
Trying to care for residents but feel like you're drowning in a sea of paperwork? Senior living communities put care at the top of their list, but without facility management software, administration can be a logistical nightmare. Start working smarter, not harder, and realize a brighter future with our world-class suite of solutions.
Brightly, a Siemens company, has more than two decades of experience and provides senior living professionals with the powerful software they need. Ensure every department has the same, up-to-date information in tools they can access anywhere. Start making compliance easy and simplify day-to-day tasks. Don't just take our word for it—try it for yourself. Schedule a discovery call and our legendary support team will help scope and build your custom demo. We look forward to partnering with you and building a bright future for your organization!