With manufacturing asset management software from Brightly, your team can:
Minimize unplanned downtime
Increase profitability
Extend asset life
Make smarter budget decisions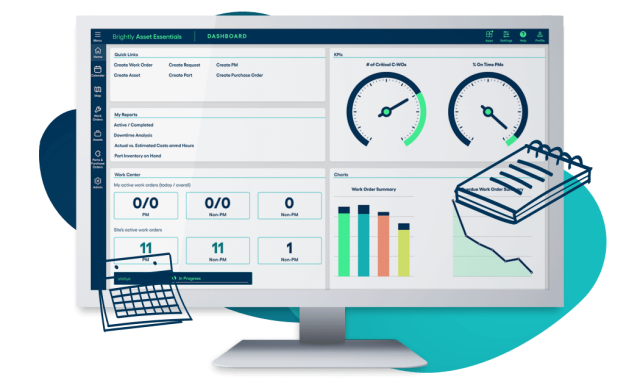 Jumpstart a modern maintenance routine.
Asset Essentials is a cloud-based maintenance solution developed for daily and advanced maintenance operations management. This user-friendly platform empowers manufacturing teams to efficiently manage workflows, improve asset health awareness, and predict and prevent asset failures - all with anytime, anywhere access.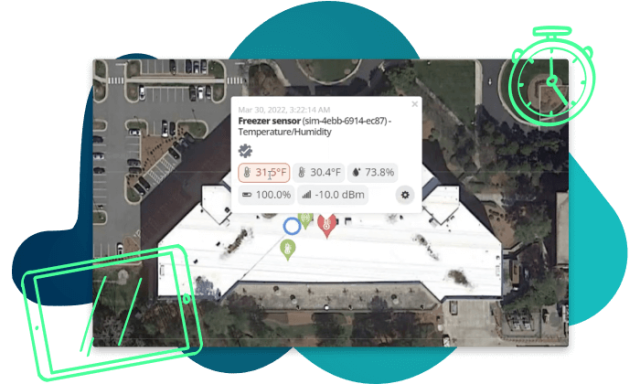 Maximize resources with IoT integration
Decades ago, the internet revolutionized how we connected with one another. Now, the Internet of Things (IoT) is allowing manufacturers to not only stay connected to their assets but can help get the most out of resources.
A variety of sensors are finding their way into manufacturing plants and helping operations teams work more efficiently.
With Smart Asset for Asset Essentials, you can: 
Get real-time updates on asset performance and automate work orders when necessary
Minimize production defects by detecting anomalies early
Monitor vibration, temperature and more to ensure optimal performance and output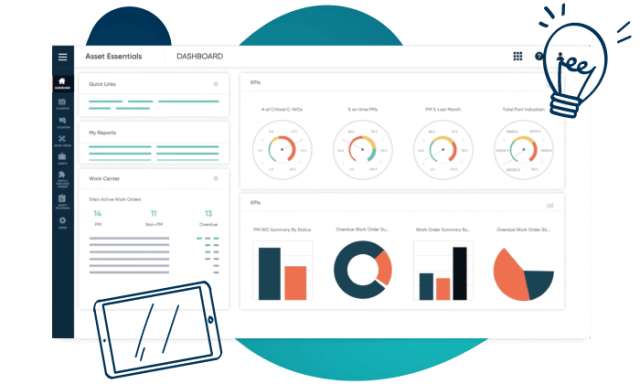 Make smarter decisions
Manufacturing maintenance software is an important partner to your operations team. Without it, you are often left using outdated methods to track maintenance costs, unplanned downtime, asset performance and more. By centralizing your data and creating a smarter maintenance strategy, you can extend the life of your machines and make smarter budget decisions.
Adding Asset Essentials allows you to:
Schedule work orders based on predictive maintenance and historical data
Easily view KPIs, reports and charts in predefined dashboards
Track your budget based on historical data and projections
Gain deeper insight with our data analyzer tool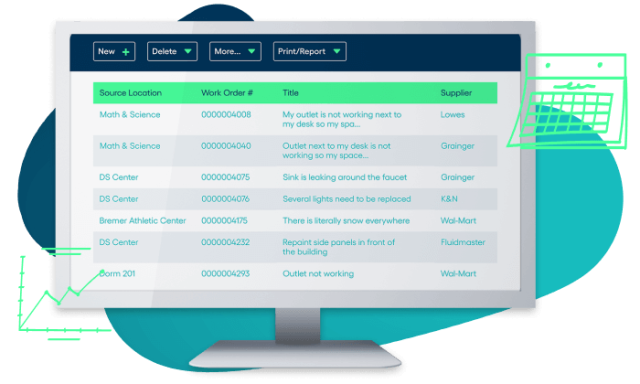 Ensure safety & compliance
Maintaining a safe plant floor and remaining compliant are as important as meeting quotas and quality standards. Using a manufacturing CMMS can not only help your bottom line, but it can be instrumental in helping maintain work safety standards. With Asset Essentials, you can:
Document all work orders in one centralized location
Generate reports for regulatory compliance
Schedule preventive maintenance to avoid asset failure and maintain a safe plant floor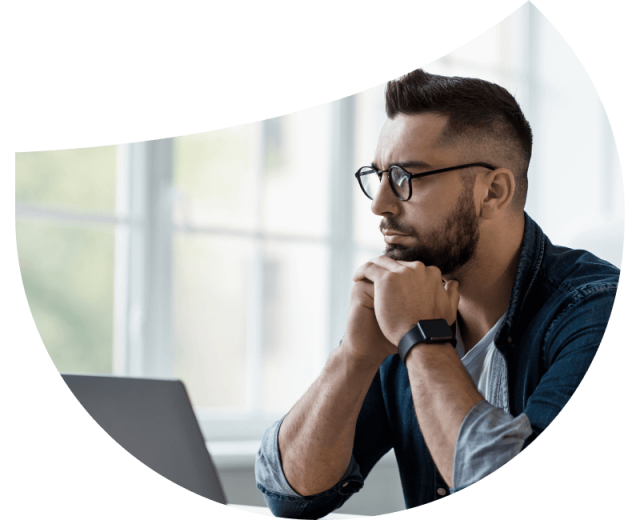 Improve Manufacturing Efficiency with our Asset Management Suite of Tools
We know how important machinery and other manufacturing assets are to your operations, so we built a suite of powerful tools to help your team work efficiently. From leveraging sensors to work smarter, to being able to track your carbon footprint and cut utility waste, our software helps tackle problems and saves you time and money.
Success Story
Pepsi Bottling Ventures Client Success Story
Client
Pepsi Bottling Ventures LLC
Garner, North Carolina
Pepsi Bottling Ventures gains significant time and labor savings with asset management solution
"They are always coming out with new updates and integrating the feedback we give them. We consider them a partner and look forward to future successes together."
Engineered Controls sees faster ROI with rapid implementation and immediate efficiency gains
"The implementation was beyond my wildest dreams. We were quickly set up and running. I was absolutely blown away. All the equipment was put into the system [without manual entry]. We can easily add work centers, and the system is intuitively set up and so logical while many others aren't."
Novacare gains end-to-end inventory transparency and peak operational performance
"For the first time, we know exactly what our inventory is."
Featured Manufacturing Resources
Why does my manufacturing facility need asset management software?
Your manufacturing equipment fuels your operations. Unplanned downtime or decreased performance directly impacts your bottom line. Manufacturers need asset management software to keep machinery running efficiently and avoid unplanned downtime. Instead of waiting for assets to fail, your manufacturing operations can work smarter, gain operational efficiency and prolong asset life with smarter maintenance. Always know the true health of your assets and plan for a brighter future for your organization with Brightly's world-class asset management software.
What type of training is available with Brightly's asset management software?
Brightly knows that success requires our products going beyond just being a management solution—it means being a partner at all levels of your manufacturing operations. As such, we work directly with you to ensure a smooth implementation and have both on-site and self-guided training available. Our products are backed by our legendary client support, meaning a real person will promptly answer your call or reply to your email.   
What makes Brightly's asset management software better than other systems?
With more than two decades of experience helping maintenance and operations teams around the world, Brightly's asset management software is built with you in mind. Our cloud-based solutions feature a user-friendly interface, meaning they are easy to use and can be accessed from nearly any smartphone. Backed with a team of experts who are always ready to help, we're the perfect partner to protect your assets and build a sustainable community.  
How much money do manufacturing facilities save when using Brightly's asset management software?
The amount of money manufacturing facilities can save using Brightly's asset management software can vary based on a number of factors. By using Asset Essentials and setting up a preventive maintenance program, you can see a 63% drop in maintenance costs. Other savings can be found through automating tasks and optimizing maintenance operations. Brightly is proud to have supported $321 billion USD worth of assets and has helped thousands of clients save money.   
How long does it take for manufacturing facilities to move to adopt asset management software?
While it may vary for each manufacturing facility, adopting Brightly's asset management software doesn't take much time. Our team will work with you to understand your goals and suggest the right solutions to help you meet them. Brightly's manufacturing maintenance software is both cloud-based and user-friendly, so anyone with a smartphone can get started and access the crucial information they need from anywhere.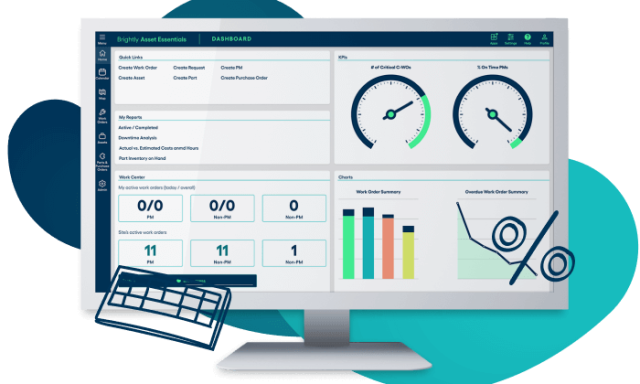 Get Started with Brightly Today
With every production run, you put more wear and tear on your equipment. Without a CMMS, your maintenance team doesn't have access to data to tell them if equipment is performing poorly or when it needs to be serviced. In a world where unplanned downtime can make or break you, it's time to get smarter with your maintenance strategy.
With over two decades of experience, Brightly has helped manufacturers around the world get the most out of their assets. Our powerful software can help your team cut costs while maintaining quality standards and minimizing unplanned downtime. Don't just take our word for it—try it for yourself. Schedule a discovery call and our legendary support team will help scope and build your custom demo. We look forward to partnering with you and building a bright future for your organization!