Energy Management Software
Our world-class energy management software helps eliminate utility waste, saves you money and improves your sustainability efforts.
Prove and communicate success to stakeholders
Act quickly with real-time data
Track energy-saving initiatives
Identify energy waste and improve sustainability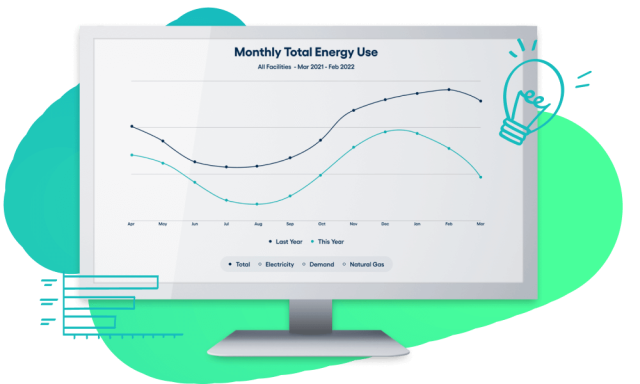 How Energy Manager can help you
Brightly Energy Manager™ empowers facility and energy managers alike to identify utility waste, better prioritize action and make smarter operational decisions with centralized management of utilities.
Cut costs on utility bills
Centralized utility data allows you to easily identify opportunities for improvement, plan and save money
Track energy-saving initiatives
Create, manage and maintain checklists to help turn sustainability from a buzzword to an action plan
Make better decisions and prioritize action
Have a 360-degree view of your energy usage and leverage data to make more informed decisions
Identify energy waste
Compare energy usage across facilities and put a stop to costly waste
Improve operational efficiency
Automate utility bill entry so you can spend time where it matters
Operate smarter and solve complex energy problems
Understand your carbon footprint and get help with sustainability initiatives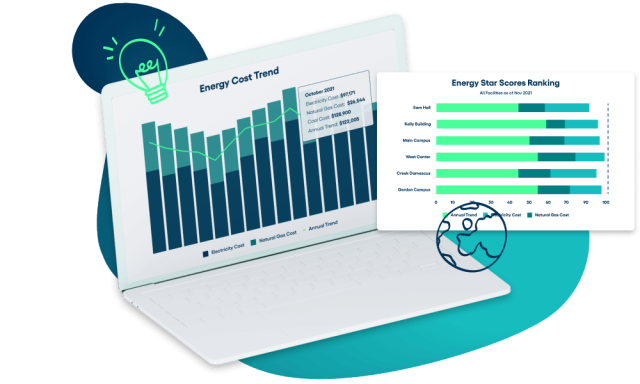 Optimize your energy usage & spending with a cloud-based energy management system
Not all energy tools are built the same. Energy Manager automates your utility processes and helps you reduce usage, save money and optimize your operations. Connect your utility activity across stakeholders and access important utility usage data from anywhere in one simple solution. 
Ready to see Energy Manager in action?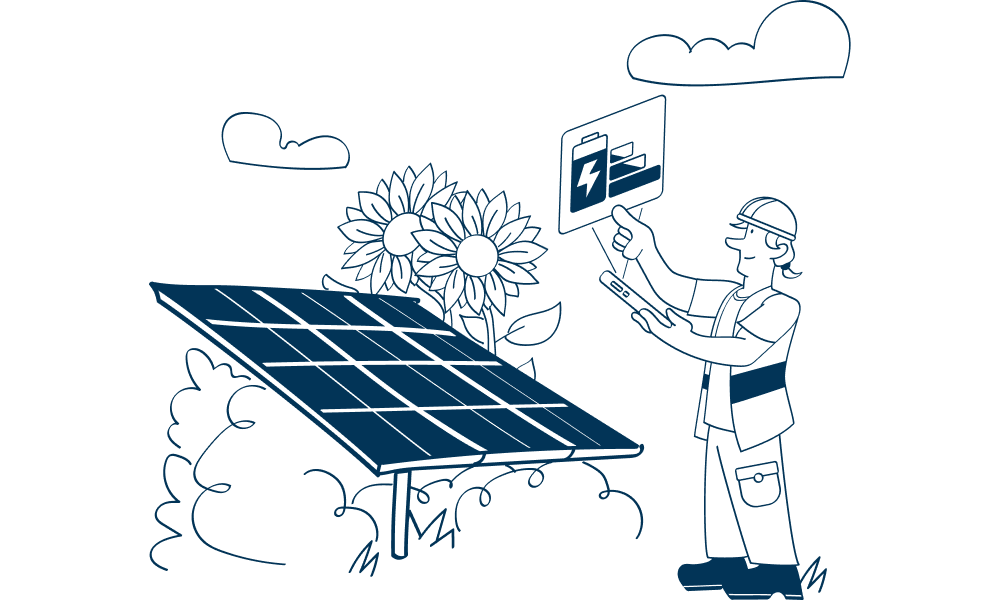 Or have some questions about what type of operations software you might need? Check out our free guide!
Energy Management for Every Industry
Energy Manager is designed to track utility usage across any organization or industry. From helping school districts reduce energy use and waste across facilities to partnering with manufacturers to meet sustainability goals, Energy Manager is an energy management software platform built for you.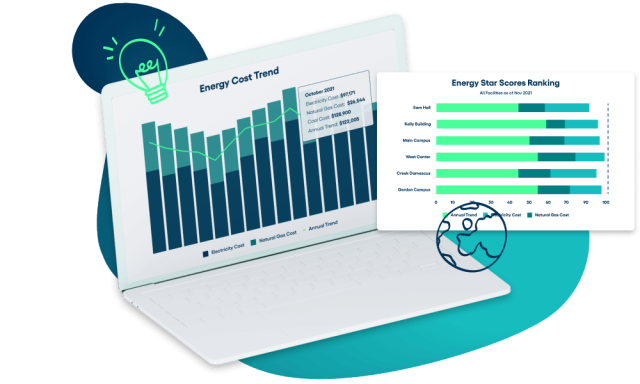 Take a tour of our Energy Manager solution
See how we can help you gain insights into and take control of your energy usage with our energy management software.
What is energy management?
Energy management is the ongoing process to understand, analyze and optimize energy consumption across assets, buildings or an entire organization. The foundation of energy management is tracking of utility usage and spend. Utility data helps organizations identify opportunities for efficiencies, such as asset upgrades or replacements, or where they should focus on energy procurement alternatives, such as renewable energy. A robust energy management strategy leads to decreased utility costs and extends the lifecycle of assets. It also helps organizations reduce their greenhouse gas emissions and mitigate their risk against the effects of climate change.
What is energy management software?
Energy management software gives organizations the ability to track their utility bill spend and energy usage in a single location to more easily plan energy efficiency strategies. Energy management software allow organizations to identify opportunities for cost savings, to reduce energy usage waste and report carbon emissions to meet increasing government regulations or investor demand.
Who uses energy management software?
Energy management software is frequently used by facility management, energy managers or sustainability teams to reduce costs associated with energy consumption waste and report on carbon emissions against sustainability goals. It helps these teams make better investment decisions by adding easily accessible utility and emissions data into capital planning or budgeting processes.
Why is energy management software important?
Organizations need energy management software to bring together siloed utility spend and usage data. Energy management software provides a single source of truth for energy consumption data, which streamlines the process for capital expenditure requests, regulation or investor-based demand for carbon emissions data, or justifying sustainability initiatives.
What types of utilities are managed by energy management software?
Energy management software tracks usage across utilities for electricity, natural gas, fuel oil, propane, coal, wood, steam, chilled water, water, wastewater, irrigation, refuse and other sources.