Each school's needs are unique, which is why Brightly offers world-class software solutions that:
Save money and preserve facilities with smarter maintenance
Forecast the impact of spending decisions and deferred maintenance
Help prove funding requests and support smarter planning and budgeting
Identify utility waste, streamline event hosting and more
12,000+ Clients are operating more efficiently with Brightly's asset management solutions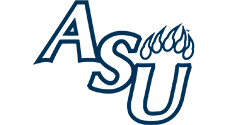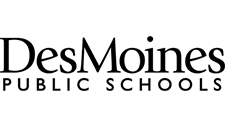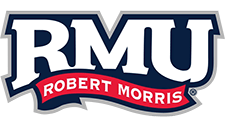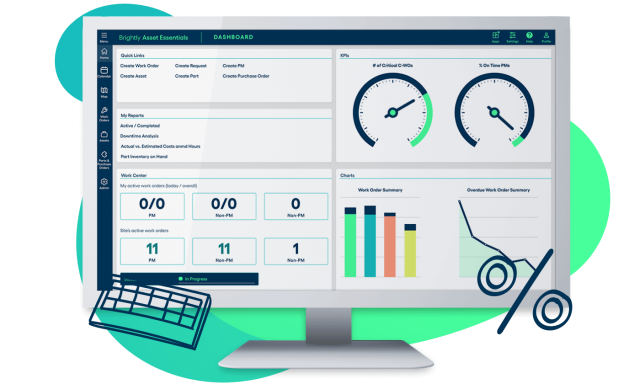 Manage facilities and improve maintenance workflow
Without an asset management solution, schools often wait for something to break, hope someone reports it in time and get to work fixing the problem. This process may leave technicians to scramble looking for parts, hoping they have some on hand. Disruptions like this can impact the learning environment.
By partnering with Brightly Asset Essentials™, your maintenance team can shift to preventive maintenance and schedule services before an asset fails.
Using it to manage your facilities allows you to:
Automate tasks and create improved workflows
Manage parts inventory and easily create parts orders
Access important information from anywhere
Identify problematic assets and make better repair versus replace decisions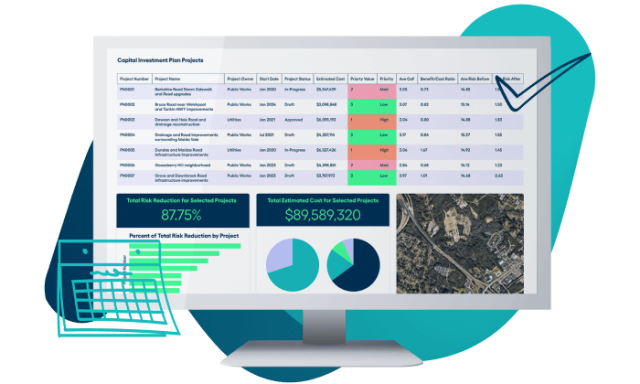 Save your school time and money
Educators will often tell their students that being prepared is the key to success, so why not follow that advice? For a school, that means always understanding the state of educational assets. When talking about classrooms, administration buildings and systems required to keep them comfortable, knowing the cost to repair and maintain them can seem like an impossible task.
That's why you need Brightly Predictor to help with your planning.
In one powerful, user-friendly tool, you can:
Model various funding scenarios and compare the impact of investment decisions
Accurately predict the future health of all systems and assets you manage
Balance community needs, funding requirements and asset health
Reduce planning time while creating smarter budgets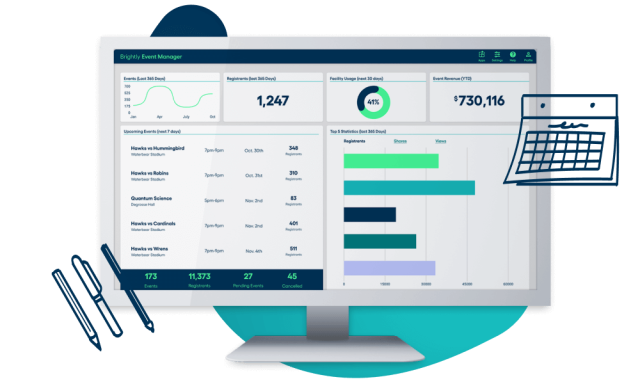 Maximize Return with Cloud-Based Event Management
Brightly Event Manager helps you successfully schedule, manage and promote events and facility rentals. Ensure positive community experience with a user-friendly platform.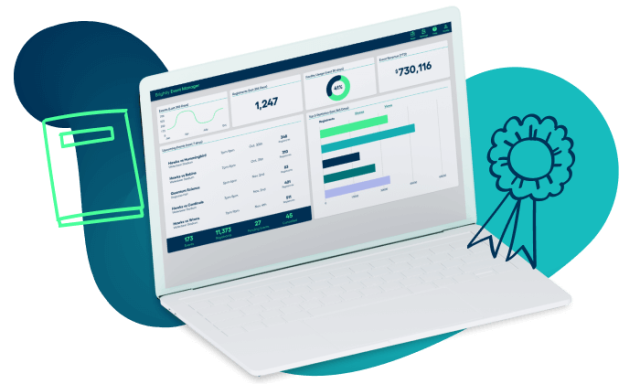 Schedule events from beginning to end
Managing events and facility rentals can be difficult without a powerful software solution. From managing a single educational institution to an entire school district, events and facility rentals require plenty of logistical planning and coordination. 
Using a powerful solution like Brightly Event Manager™, schools can:
Easily manage community requests
Recover costs and understand the true impact of events and facility rentals
Eliminate logistical errors and administrative headaches
Track payments and send invoices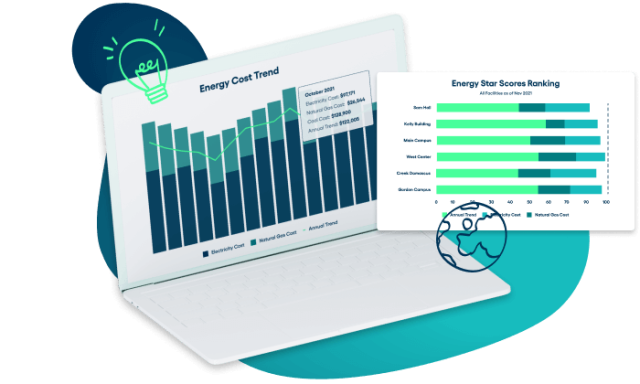 Control your school's energy usage
Did you know that school districts spend more annually on energy than on computers and textbooks combined? With utilities being such a major line item for any school's budget, getting energy usage under control can go a long way. Imagine all you can do for your students when you save money on your energy bill.
With Brightly Energy Manager™, it's easy to:
Identify and eliminate utility waste
Track energy-saving initiatives
Report on sustainability efforts to your community and stakeholders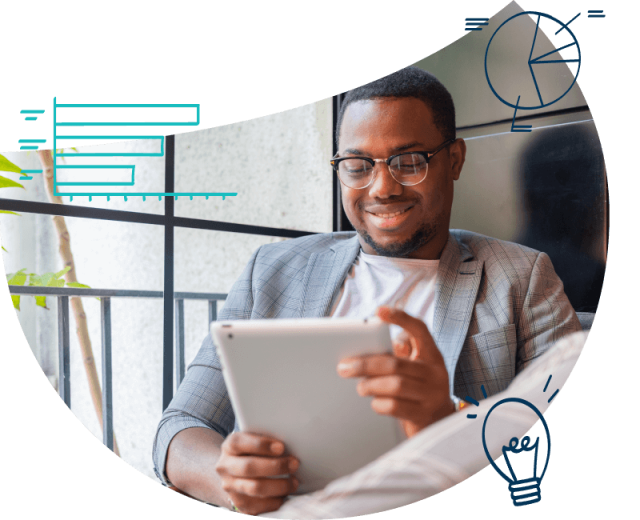 Improve School Efficiency with our Asset Management Suite of Tools
From a school district looking to optimize time consuming tasks and creating an improved maintenance schedule to a private school's technician needing easier access to school inventory and asset data, Brightly has software solutions to increase operational efficiency. 
Success Story
Abilene Christian University Gets Buy-In from Leadership with FCA
Client
Corey Ruff, Executive Director of Facilities and Campus Management at Abilene Christian University
Abilene, Texas, US
"The FCA really helped us understand how our facilities ranked based on their facility condition index and the total need for the major building systems (mechanical, electrical, plumbing, roofing, interiors, etc.) on campus help us make better data-driven decisions."
Success Story
Adams State University Moves to Cloud Solution from Web-Enabled CMMS
Client
Scott Travis, Director of Facilities Operations
Alamosa, Colorado, US
It's so easy - every school should use Brightly. My staff is now more efficient because they can close work orders from their phones while in the field. 
University of South Carolina reduces utility bills with Brightly
"With [Brightly] Energy Management, we can place a sub-meter on both the restaurant and the telecommunications hub, allowing us to charge food services and the IT department their fair share of the energy costs."
15% decrease in the average annual utility bill
Success Story
Des Moines Public Schools Client Success Story
Client
Des Moines Public Schools
Des Moines, Iowa, US
9-Year ENERGY STAR award winner Des Moines Public Schools uses Brightly for $20M+ in savings
"We use Energy Manager as a concise place that has all our data. Spreadsheets and things like that are difficult to manage. Having everything in one spot has proven to be a valuable thing for us. It allows us to quickly understand our utility usage and costs."
$20M saved and prevented 40K metric tons of CO2 emissions
Success Story
Robert Morris University Client Success Story
Client
Robert Morris University
Moon Township, Pennsylvania
Robert Morris University deploys mobile work order management and increases productivity with work and asset management
"It's the one tool we use which enables us to drive productivity, efficiency and really have a grasp on the maintenance work. It really helps link some of my goals, objectives and metrics in a meaningful way that I can report on."
<1% of work orders exceed 7 days
The Right Asset Management Solution for Your Education Institution
Public K-12

Maintaining public K-12 schools is a difficult task—you're often asked to fight the proverbial fires as aging infrastructure fails and there's often limited funds. Providing a safe and comfortable environment to learn is paramount. Ensure systems don't fail and repairs are made efficiently with a powerful computerized maintenance management system. When opportunities do arise or upgrades are required, use data to tell a powerful story and ensure your school receives the funding you need.

Private/Independent

Having a beautiful, well-maintained campus is imperative in attracting students. When parents have a choice where they want their students to learn, make sure you draw them in from the moment they step on campus. Caring for your campus becomes easy with the right partner. From smarter maintenance to weighing possible investments into school assets, Brightly has your back so you can focus more on your students.

Higher Education

Colleges and universities are in a competitive space, amplifying the need to have nice curb appeal. What's more, aging facilities require smarter care. Save money with improved maintenance and care for all of your assets, including across satellite campuses. When it comes time to renovate or update your educational institution, have peace of mind in knowing you're making the right investment decisions. 
Featured Education Resources
Why does my school system need asset management software?
Since their inception, many school systems have been reliant on outdated methods to protect their assets and facilities. With the right asset management software, maintenance and operations tasks become easier, streamlining time consuming processes and helping schools save money. The right software can also help prove and support funding requests, manage event rentals and identify utility waste.
What type of training is available with Brightly's asset management software?
Brightly knows that success requires our products going beyond just being an administrative solution—it means being a partner at all levels of your educational institution. As such, we work directly with you to ensure a smooth implementation and have both on-site and self-guided training available. Our products are backed by our legendary client support, meaning a real person will promptly answer your call or reply to your email.  
What makes Brightly's asset management software better than other systems?
With more than two decades of experience and a foundation in education, Brightly's asset management software is built with you in mind. Our cloud-based solutions feature a user-friendly interface, meaning they are easy to use and can be accessed from nearly any smartphone. Backed with a team of experts who are always ready to help, we're the perfect partner to protect your assets and build a sustainable community. 
How much money do school systems save when using Brightly's asset management software?
The amount of money a school system can save using Brightly's asset management software can vary based on a number of factors. By using Asset Essentials and setting up a preventive maintenance program, you can see a 63% drop in maintenance costs. Other savings can be found through automating tasks and optimizing operations. Brightly is proud to have supported $321 billion USD worth of assets and has helped thousands of clients save money.  
How long does it take for school systems to move to adopt asset management software?
While it may vary for each school system, adopting Brightly's asset management software doesn't take much time. Our team will work with you to understand your goals and suggest the right solutions to help you meet them. Brightly's software is both cloud-based and user-friendly, so anyone with a smartphone can get started and access the crucial information they need from anywhere.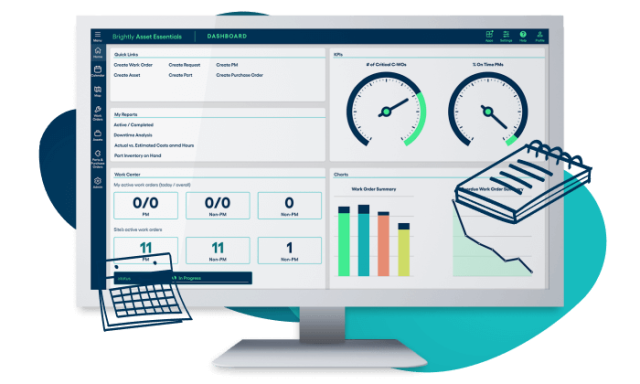 Get Started with Brightly Today
Though you may not be in the classroom leading lectures, your job is crucial for students to learn. A comfortable environment for learning sets up teachers and students alike for success. As this challenge becomes harder, it's time for you to work smarter. 
With over two decades of experience working with education institutions, Brightly understands your needs and has powerful solutions to help you be smarter, faster, more connected and more predictive. Don't just take our word for it—try it for yourself. Schedule a discovery call and our legendary support team will help scope and build your custom demo. We look forward to partnering with you and building a bright future for your community!