Brightly offers world-class learning management software solutions that will:
Save money and preserve facilities with smarter maintenance
Forecast the impact of spending decisions and deferred maintenance
Help prove funding requests and support smarter planning and budgeting
Identify utility waste, streamline event hosting and more
12,000+ Clients are operating more efficiently with Brightly's asset management solutions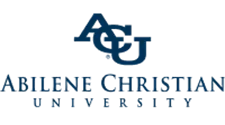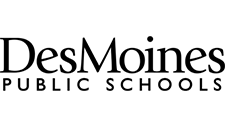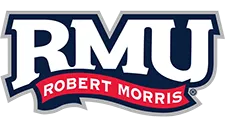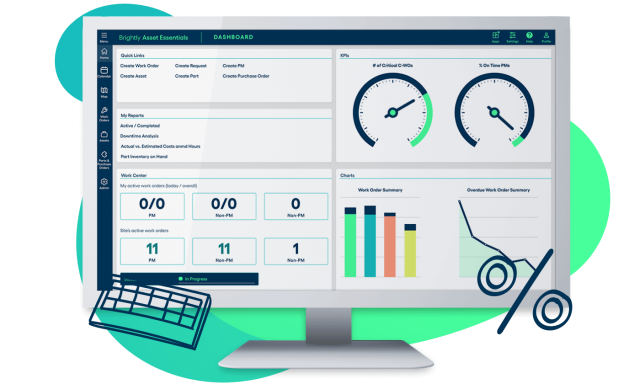 Manage facilities and improve maintenance workflow
Without an asset management solution, schools often wait for something to break, hope someone reports it in time and get to work fixing the problem. This process may leave technicians to scramble looking for parts, hoping they have some on hand. Disruptions like this can impact the learning environment.
By partnering with Brightly Asset Essentials™, your maintenance team can shift to preventive maintenance and schedule services before an asset fails.
Using it to manage your facilities allows you to:
Automate tasks and create improved workflows
Manage parts inventory and easily create parts orders
Access important information from anywhere
Identify problematic assets and make better repair versus replace decisions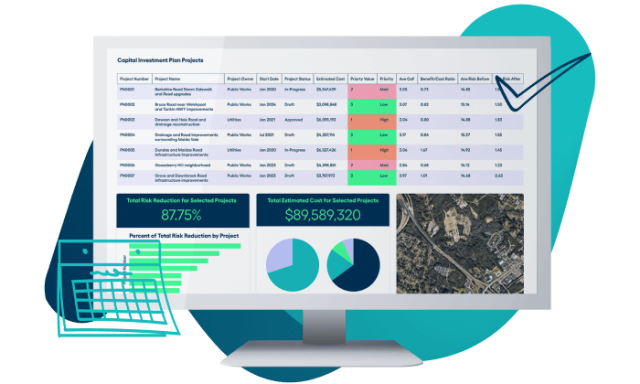 Save your school time and money
Educators will often tell their students that being prepared is the key to success, so why not follow that advice? For a school, that means always understanding the state of educational assets. When talking about classrooms, administration buildings and systems required to keep them comfortable, knowing the cost to repair and maintain them can seem like an impossible task.
That's why you need Brightly Predictor to help with your planning.
In one powerful, user-friendly tool, you can:
Model various funding scenarios and compare the impact of investment decisions
Accurately predict the future health of all systems and assets you manage
Balance community needs, funding requirements and asset health
Reduce planning time while creating smarter budgets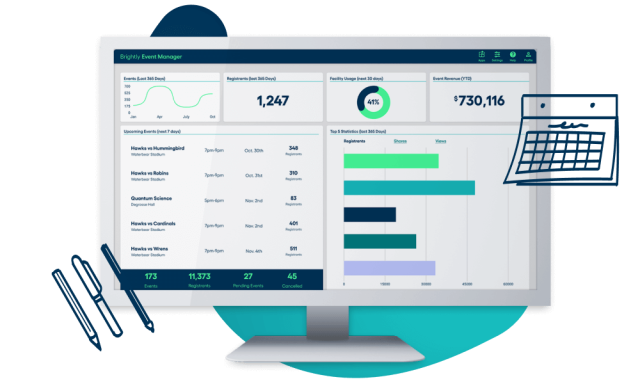 Maximize Return with Cloud-Based Event Management
Brightly Event Manager helps you successfully schedule, manage and promote events and facility rentals. Ensure positive community experience with a user-friendly platform.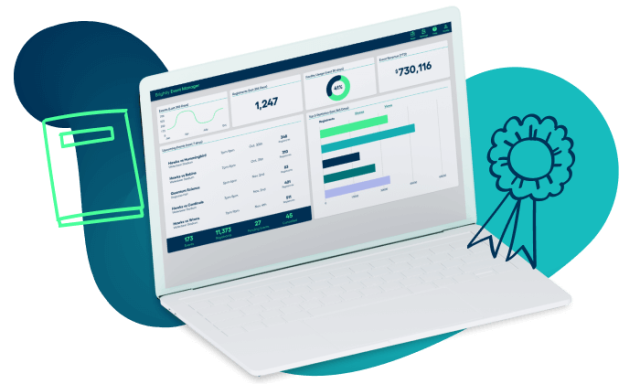 Schedule school events from beginning to end
Managing events and facility rentals can be difficult without a powerful software solution. From managing a single educational institution to an entire school district, events and facility rentals require plenty of logistical planning and coordination. 
Using a powerful solution like Brightly Event Manager™, schools can:
Easily manage community requests
Recover costs and understand the true impact of events and facility rentals
Eliminate logistical errors and administrative headaches
Track payments and send invoices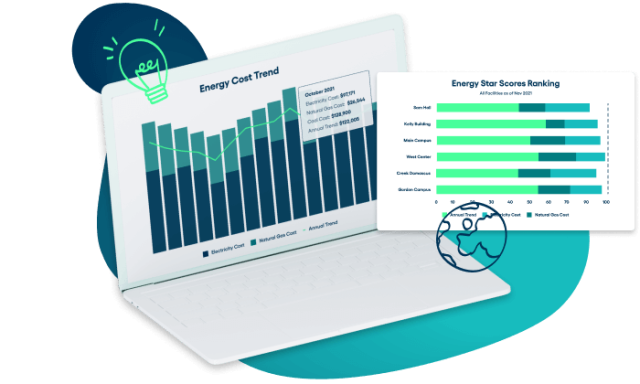 Control your school's energy usage
Did you know that school districts spend more annually on energy than on computers and textbooks combined? With utilities being such a major line item for any school's budget, getting energy usage under control can go a long way. Imagine all you can do for your students when you save money on your energy bill.
With Brightly Energy Manager™, it's easy to:
Identify and eliminate utility waste
Track energy-saving initiatives
Report on sustainability efforts to your community and stakeholders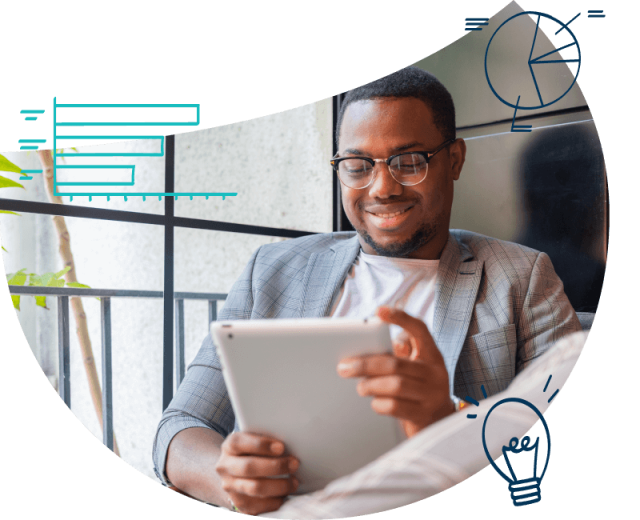 Improve School Efficiency with our Asset Management Suite of Tools
From a school district looking to optimize time consuming tasks and creating an improved maintenance schedule to a private school's technician needing easier access to school inventory and asset data, Brightly has software solutions to increase operational efficiency. 
Success Story
Baltimore City School District Streamlines Operations with Asset Essentials
Client
Baltimore City Public Schools, Maryland
Baltimore, Maryland, U.S.
In the past, people haven't understood that we are severely underfunded. We needed work order data and contractor data to help them see where we're spending our resources and justify funding needs. Asset Essentials provides us a methodology for having principals and custodians articulate problems in their buildings... With Asset Essentials, we can provide a tool for them to capture the problem in a work order. The system provides us the ability to route it to the appropriate department, and get someone working on it. With 150 buildings, there are a lot of issues. Without Brightly, we would be in trouble.
Success Story
Wake Forest University Tracks and Manages Facilities with Asset Essentials
Client
Wake Forest University
Winston Salem, North Carolina, U.S.
We have meetings with our client success manager on a biweekly basis. And the support that we get, being a high-touch client, being high demand, is exceptional. I have great relationships with all the support techs that I talk to and with our client success manager as well. Sustainability is huge at Wake Forest, it's a big concern for the students, and we're tracking energy usage. Also, we have an offsite warehouse, which we use to reuse office furniture and equipment, and we track the pickup and delivery of those through Asset Essentials. Our sustainability manager also uses the software to track the work orders that are asked of her area as well.
Success Story
Concordia University Creates "Smart" Building Map Using GIS Technology
Client
Concordia University
Mequon, Wisconsin
When I first saw Asset Essentials, I thought it was much more robust than Maintenance Direct. It simplifies connections between various databases and allows you to link maps across the system, and the customer service and support is very strong.
Asset Essentials really makes it easy for faculty members, staff and students to submit work orders when they see a facilities problem that needs to be fixed.
Success Story
The University of Adelaide optimises asset investment planning for 300+ buildings
Client
University of Adelaide
Adelaide, South Australia, Australia
The University of Adelaide (UoA) needed a robust asset investment plan (AIP) to manage its portfolio of more than 300 buildings, which vary significantly in age, complexity, and condition. Balancing the needs of these buildings and their associated risks against given funding is a significant challenge.
Success Story
Wisconsin School District Streamlines Facility Management with Event Manager™
Client
Verona Area School District
Verona, Wisconsin
The Verona Area School District has more than 50 facilities that are used daily by a wide variety of groups. These facilities host athletics, school clubs, PTO meetings, performing arts programs and community events. District personnel needed a centralized solution for keeping track of facility usage and reservations, as well as custodial tasks.
The Right Asset Management Solution for Your Education Institution
Public K-12

Maintaining public K-12 schools is a difficult task—you're often asked to fight the proverbial fires as aging infrastructure fails and there's often limited funds. Providing a safe and comfortable environment to learn is paramount. Ensure systems don't fail and repairs are made efficiently with a powerful computerized maintenance management system. When opportunities do arise or upgrades are required, use data to tell a powerful story and ensure your school receives the funding you need.

Private/Independent

Having a beautiful, well-maintained campus is imperative in attracting students. When parents have a choice where they want their students to learn, make sure you draw them in from the moment they step on campus. Caring for your campus becomes easy with the right partner. From smarter maintenance to weighing possible investments into school assets, Brightly has your back so you can focus more on your students.

Higher Education

Colleges and universities are in a competitive space, amplifying the need to have nice curb appeal. What's more, aging facilities require smarter care. Save money with improved maintenance and care for all of your assets, including across satellite campuses. When it comes time to renovate or update your educational institution, have peace of mind in knowing you're making the right investment decisions. 
Featured Education Resources
Why does my school system need asset management software?
Since their inception, many school systems have been reliant on outdated methods to protect their assets and facilities. With the right asset management software, maintenance and operations tasks become easier, streamlining time consuming processes and helping schools save money. The right software can also help prove and support funding requests, manage event rentals and identify utility waste.
What type of training is available with Brightly's asset management software?
Brightly knows that success requires our products going beyond just being an administrative solution—it means being a partner at all levels of your educational institution. As such, we work directly with you to ensure a smooth implementation and have both on-site and self-guided training available. Our products are backed by our legendary client support, meaning a real person will promptly answer your call or reply to your email.  
What makes Brightly's asset management software better than other systems?
With more than two decades of experience and a foundation in education, Brightly's asset management software is built with you in mind. Our cloud-based solutions feature a user-friendly interface, meaning they are easy to use and can be accessed from nearly any smartphone. Backed with a team of experts who are always ready to help, we're the perfect partner to protect your assets and build a sustainable community. 
How much money do school systems save when using Brightly's asset management software?
The amount of money a school system can save using Brightly's asset management software can vary based on a number of factors. By using Asset Essentials and setting up a preventive maintenance program, you can see a 63% drop in maintenance costs. Other savings can be found through automating tasks and optimizing operations. Brightly is proud to have supported $321 billion USD worth of assets and has helped thousands of clients save money.  
How long does it take for school systems to move to adopt asset management software?
While it may vary for each school system, adopting Brightly's asset management software doesn't take much time. Our team will work with you to understand your goals and suggest the right solutions to help you meet them. Brightly's software is both cloud-based and user-friendly, so anyone with a smartphone can get started and access the crucial information they need from anywhere.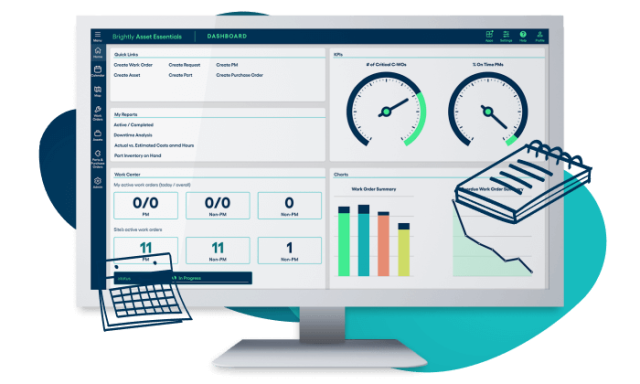 Get Started with Brightly Today
Though you may not be in the classroom leading lectures, your job is crucial for students to learn. A comfortable environment for learning sets up teachers and students alike for success. As this challenge becomes harder, it's time for you to work smarter. 
With over two decades of experience working with education institutions, Brightly understands your needs and has powerful solutions to help you be smarter, faster, more connected and more predictive. Don't just take our word for it—try it for yourself. Schedule a discovery call and our legendary support team will help scope and build your custom demo. We look forward to partnering with you and building a bright future for your community!