Optimized facility scheduling & event asset management software
Our facility scheduling and event asset management software makes scheduling, organizing, promoting and recovering costs from events and facility rentals a breeze for your busy team.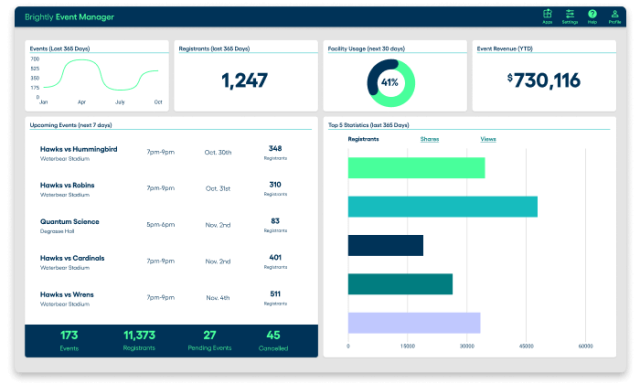 Improve communication and engagement, internally and externally

Promote events and rentable facilities with customizable branding

Eliminate double-bookings and overlapping schedules

Streamline invoicing and cost recovery to increase ROI
Recover cost and increase revenue
"Over four years, our event revenue went from $49,000 per year to now over $150,000 annually. It feels good to contribute to the funds for the district."
Rich Krumrine
Supervisor of Buildings and Grounds
Great Valley School District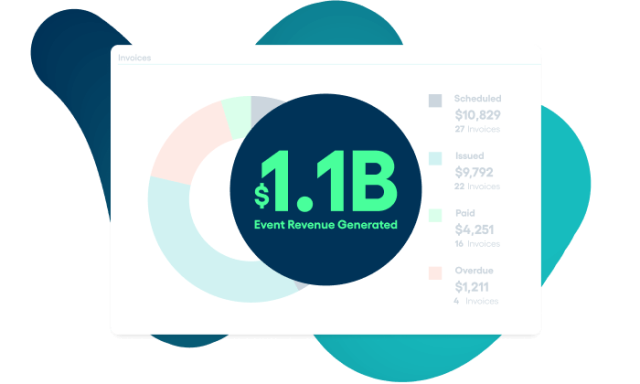 $1.1 billion dollars of event revenue generated annually
Our software takes the pressure off teams to track all the moving parts associated with managing events and recovering funds. Automation and reporting ensure you benefit financially from hosting each event.
Product features
Schedule, organize and promote events with ease
Benefits
What can you expect from partnering with us?
Easy-to-use, configurable solutions
Configurable, easy-to-use tools
Energy Manager is easy for your whole team to use and configurable to meet your unique operations challenges.
A safe, enterprise-grade platform
Our cloud-based, SaaS solution is certified to meet the highest standards of security and reliability.
Flexible and scalable solutions
We offer scalable solutions for organizations of all sizes, optimized for your specific industry vertical.
Robust data and deeper insights
Gain clarity into your energy consumption, understand your current and historical utility spending, and identify opportunities for energy cost savings.
Continuous innovation
Your feedback is used to continuously improve and optimize our software solutions.
Implementation support
Our Implementation and Professional Services teams will guide your implementation and help with software integrations.
Our legendary support
We're always here for you whenever you need us — contact us via phone, email or chat.
A true, strategic partnership
Our dedicated Client Service Center teams help ensure you're meeting your energy goals and objectives.
See how Event Manager is a core component of these industry-specific suites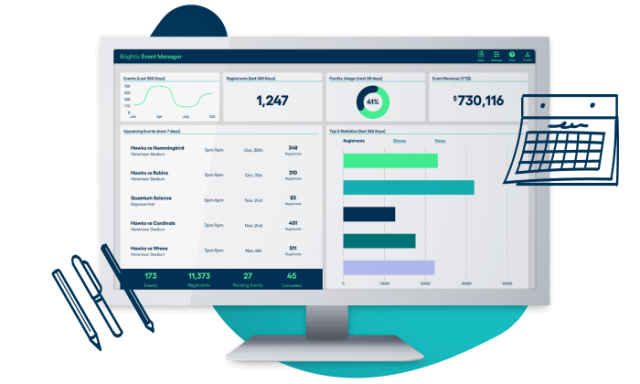 Ready to see what Event Manager can do for you?
See the how this end-to-end solution can transform events from a hassle to a revenue generator for your organization.