Smart products that put government to work for the people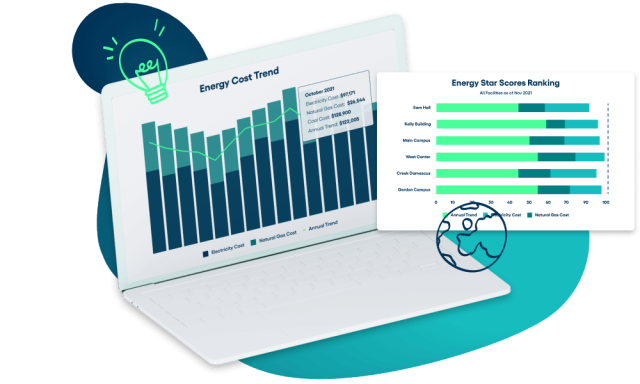 Keep constituents happy and reduce costs with Energy Manager
Automate your utility processes to reduce usage, save money and optimize operations. Prove the impact of energy efficiency efforts to constituents who are increasingly demanding you take action on sustainability.
Maintain & Manage
Whether you manage parks locally or facilities and services for your entire state, gain total visibility with single platform for maintenance and asset management.
Plan & Optimize
Make the most of your government resources with smart, data-driven decisions. So your infrastructure stays up and running and waste is kept under control.
Sustain & Engage
Shine a spotlight on consumption patterns to maximize energy conservation efforts. Then chart and report your progress to share your success.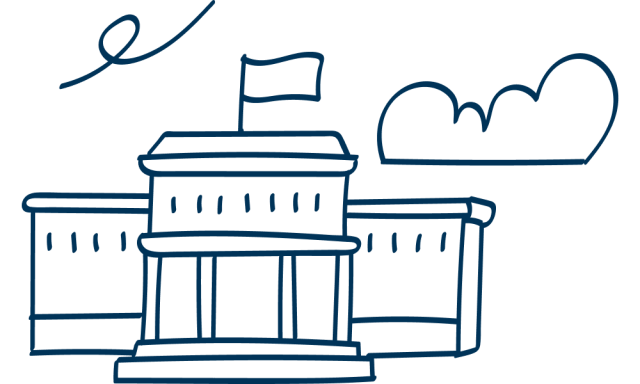 By the Numbers
Our solutions have supported governments of all sizes over the years
For more than 20 years, our government operations management solutions have helped state, county and municipal governments of all sizes realize greater efficiencies than they ever thought possible. Proving that governments can indeed operate like a well-oiled machine.
12K
successful implementations
$30B
asset value under management
97%
client satisfaction rate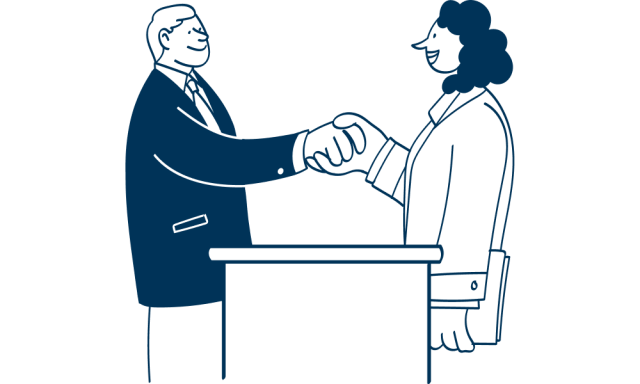 Trusted Partners
Simplified processes and streamlined workflows are only the start
We do more than root for you from the sidelines. We're with you every step of the way to make sure you can better manage your existing operations, while also working with you to explore and implement GIS asset management systems and other capabilities.
 
Success Story
Franklin County, Ohio Success Story
Client
Franklin County, Ohio
Franklin County, Ohio
Franklin County, Ohio revolutionizes with online asset management
We can now serve the community by providing a necessary service to residents in a way that is effective and truly a service. We know our system can now handle the increase in contractors and permits. The mobile app makes it more efficient for inspectors to conduct inspections, which will be important with an expected increase in inspections.
Success Story
City of Asheboro, NC Client Success Story
Client
David Hutchins, Public Works Director and Curtis Short, GIS Coordinator
Asheboro, NC
Asheboro, NC uses GIS to cut the waste from waste truck management, labor and gasoline consumption
"When we need to know footages or locations or anything like that, we know we have it all. It's just a matter of getting into the system and pulling the numbers. So take a sewer overflow for instance. You can simply hit a button in [the software] and the coordinates and information is captured."
Success Story
Dunnellon, FL Client Success Story
Client
Teresa Malmberg, Public Services
Dunnellon, Florida
Dunnellon, FL replaces manual processes with an intelligent work order management system
"We have so much more control over our processes now. The system has been fantastic for us. Whether you use it a little bit or a lot, it's a very valuable tool for the cost."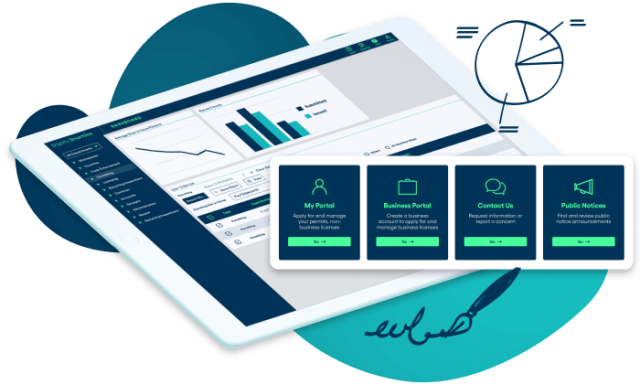 Interested in our asset management solutions for government?
Our integrated government solutions can help you tackle any operations challenge. And we'll come along for the ride too, just to make sure you're realizing the full potential of our software.