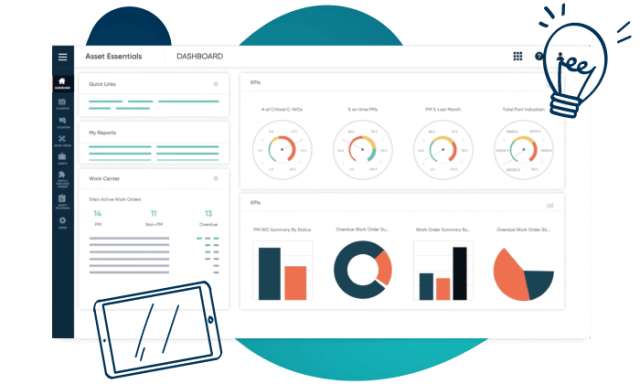 Work Order Management
CMMS allows users to create, track, and manage work orders for maintenance tasks. It helps streamline the process by automating work order creation, assigning tasks to technicians, and tracking their progress.
Efficient Work Order Creation and Tracking
Streamlined Assignment and Scheduling
Real-time Progress Monitoring and Communication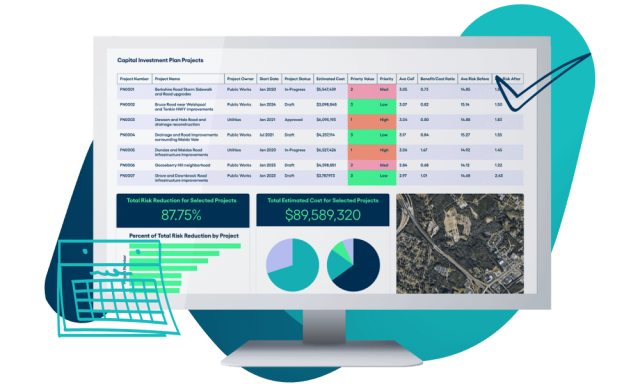 Improved Maintenance Efficiency
By centralizing maintenance data, providing real-time insights, and facilitating effective communication among maintenance teams, Brightly's CMMS enhances collaboration and accountability, leading to improved maintenance efficiency and overall operational performance. 
Streamlines maintenance processes, automating tasks and reducing downtime
Enables efficient work order generation, scheduling, and tracking
Maximizes equipment uptime and improves overall maintenance productivity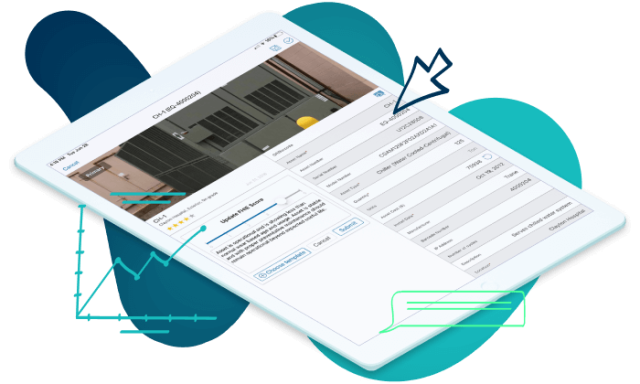 Better Inventory Management
Our CMMS allows organizations to track and manage spare parts and inventory levels more effectively. 
Provides real-time visibility into spare parts and inventory levels.
Tracks consumption patterns and triggers reordering when stock is low.
Reduces costs by minimizing excess or obsolete inventory and ensuring availability of required parts.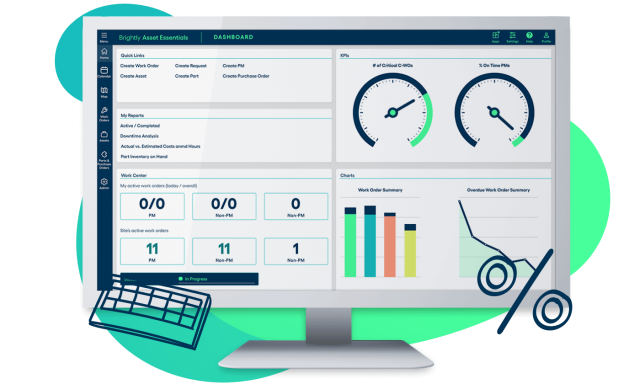 Operations Cost Savings
By improving maintenance efficiency, optimizing asset performance, and reducing downtime, Brightly's CMMS helps organizations save costs.
Reduces emergency repairs and associated costs.
Optimizes labor and inventory management, minimizing expenses.
Maximizes operational productivity, leading to cost savings in the long run.
CMMS for smarter maintenance & operations
Keep an eye on every moving part
When you use a CMMS, you gain a quick understanding into what maintenance work needs to be done and when. Prioritize and schedule preventive maintenance tasks. And boost your productivity and asset management processes.
Operate with greater intelligence
Unite data points from your assets across all components and facilities onto a single CMMS platform. So you can make smarter, more informed decisions that pay off in the short and long term.
Use preventative and predictive maintenance
Realize the full potential of preventative maintenance and predictive maintenance. Asset Essentials helps you know the most cost-effective and productive way to manage, repair and replace your assets.
See equipment costs over time
Track your spending with meter data and asset repair history, so you can see your total cost of ownership and respond accordingly.
Manage your budgets and measure performance
With a predefined dashboard and reporting tools at your disposal, you'll see how your maintenance and operations measure up to KPIs in our maintenance management software. Meanwhile, charts and graphs help you visualize budget spending.
Make workflow management work for you
Create reactive, corrective, predictive and preventative maintenance work orders while also prioritizing, scheduling and managing tasks based on asset, location or technician.
Asset Essentials
A CMMS that streamlines care
Healthcare providers and senior living facilities want to deliver the best possible care. TheWorxHub™ enables you to achieve the maintenance and operations efficiencies necessary to deliver it.
Simplify your operations
Quickly see which tasks need to get done immediately – and prioritize them. Open the lines of communication between your team and staff. And delegate work across mobile devices.
Integrate with compliance reports
Maintain full compliance without adding any additional processes. With mobile technology, you'll gain near real-time data and create the documentation that proves your compliance.
Optimize your energy use
Manage your energy and utilities, track energy-saving initiatives and take fast action to identify waste and improve your facility's sustainability.
Ensure a safe environment for all
Complete Environment of Care and life safety rounds on mobile devices. Proactively identify hazards or potential non-compliance. And always be prepared for planned (or surprise) inspections.
TheWorxHub
St. Charles, MO discovers interdepartmental efficiencies and completes work orders faster than ever
"We used to take 48 hours to complete a work order, and now we do 90% of them within 24 hours. The time savings are huge because it's much more efficient for the requestors to submit work orders, and we can complete work orders more efficiently."
 
Success Story
Martha's Vineyard Hospital Client Success Story
Client
Braden Witt, Lead Mechanic
Oak Bluffs, Massachusetts, US
Martha's Vineyard Hospital operates faster and provides better care for patients
"Brightly's solutions takes the many layers of your hospital operation and combines them into one really easy-to-use feature."
Engineered Controls sees faster ROI with rapid implementation and immediate efficiency gains
"The implementation was beyond my wildest dreams. We were quickly set up and running. I was absolutely blown away. All the equipment was put into the system [without manual entry]. We can easily add work centers, and the system is intuitively set up and so logical while many others aren't."
Maintenance & operations clients
What can you expect when we partner up?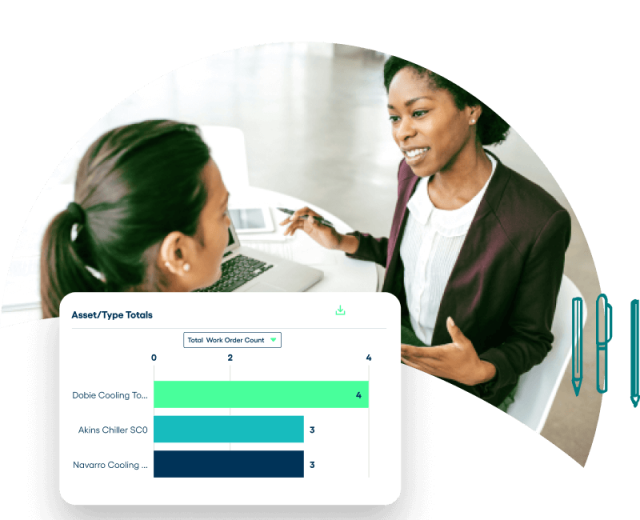 We're with you every step of the way, right from the start. We guide your implementation and help with software integrations.
Meet the highest standards of security and reliability. Not only will your data be made safe, but we'll also make sure your transition is seamless.
See your data visualized in context. So you can reduce cost, time and labor expenses with faster insight into your productivity, spending and more.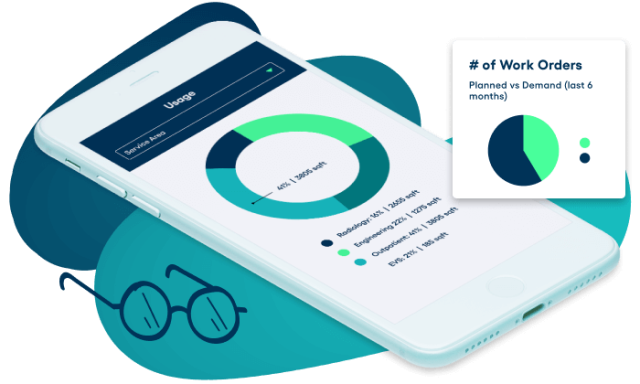 Want to uplevel your maintenance and operations?
Let us show you how our industry-leading CMMS can help!