Blog
Q&A Series: What Is Preventive Maintenance?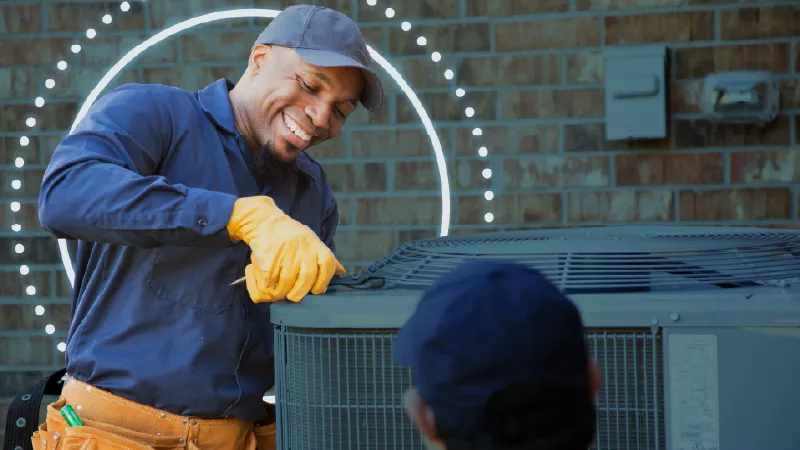 What is preventive maintenance (or PM)? 
Preventative maintenance (or preventative maintenance) is scheduled maintenance performed on assets or equipment to improve performance, extend asset life and prevent breakdowns.  
How does preventive maintenance work? 
Just like oil changes and repairs you perform on your own car, preventive maintenance is a way to prevent issues and keep equipment running strong. Whether you work in operations or manage maintenance planning for a school, hospital, manufacturing plant, local government, senior living community, club or association or other organization, you know that the longer your assets run (and the better they perform), the more time and money you save as opposed to dealing with replacements, run to failure or interruptions in service for critical assets. Successful preventive maintenance programs effectively minimize downtime and extend asset life through scheduled routine inspections such as condition monitoring.
Preventive maintenance can be done on various parts of a facility or building and any number of assets, such as HVAC, air handling units and boilers. Large or small, equipment and building preventive maintenance tasks like adjustments, repairs, inspections and replacing equipment parts keep assets functioning at full capacity, minimizing unexpected work orders and costs. 
Preventive vs. corrective maintenance
The good news with balancing your preventative and corrective maintenance is the benefits you can experience in the short and long term with moving to more proactive practices.
Benefits to using preventive instead of corrective maintenance include:
Lower cost
Better for assets and equipment (fewer failures)
Plan ahead with preventive maintenance on a controllable schedule 
Less time is required by technicians when it's not an emergency (corrective) situation
Predict the spare parts you need instead of potentially being out of them or needing them at a moment's notice
Why is preventive maintenance important? 
Productivity, efficiency and uptime are critical to your operations – this, you know. To meet your bottom line and maximize your productivity, you have to keep your critical assets running at 100%.  
Our research shows that 80% of facility maintenance issues can be addressed by performing preventive maintenance on only 20% of facility systems. In addition, a preventive maintenance program can help you cut costs by 12-18% and save more than $135,000 per year.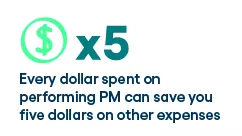 Preventive maintenance helps you move away from emergency or reactive work to a proactive approach where you know better what you need, when and how much to be at full capacity. A good PM program can also reduce insurance claims and overall risk. 
How does preventive maintenance impact productivity? 
The key to sustaining preventive maintenance is making it regular and scheduled. The more PM is a part of your technicians' day, the fewer fires and breakdowns will take up their time. This means that they get to spend more time doing their daily work instead of getting sidetracked by unexpected emergencies, and you can save 12-18% per work order. 
Our research shows that a PM program can create a 50-65% reduction in the rate of emergency work and a 28.6-39.3% reduction in average cost per work order.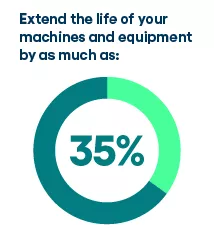 Determine whether preventive maintenance is the right maintenance strategy
Benjamin Franklin said it best: "An ounce of prevention is worth a pound of cure." This is directly applicable to any asset-intensive industry. That "ounce" of preventive maintenance starts with a cultural acceptance that a "run-to-fail" (or "firefighting mode") is not sustainable. You can start slowly – this is a continuous improvement process. The cultural and operational changes that embrace a preventive maintenance environment are contagious.
World-class organizations call for a 90% preventive and 10% corrective maintenance work order ratio. Many who read this will think "no way, I am not even close to that!" Acceptance and commitment to these changes is the most critical first step. Measuring where you stand today is the second step (easily done with a CMMS system). Progress is the continual third step, and over time, especially with a well-implemented CMMS, you will eventually get there, and your controlled costs/improved profitability will make you an organizational rock star.
It is easy to do the basics. Get your critical assets in the CMMS and schedule calendar-based PMs with basic instructions. Just having the visibility and schedule reminders will help you progress. Eventually, you will extend to more assets with better instructions. Maybe start to add the parts you need. Later, you might consider usage-based (meter-reading) PMs based on run-time hours, cycle-count, etc. Condition based maintenance (temperature, vibration, pressure, etc.) will turbo-charge your efforts. Over time, you will move from run-to-fail/reactive maintenance toward the world-class 90/10 ratio!

How much preventive vs. reactive maintenance should you have? 
We suggest setting a goal of 30-50% preventive to reactive maintenance to be a PM All-Star. This goal may be adjusted based on your industry.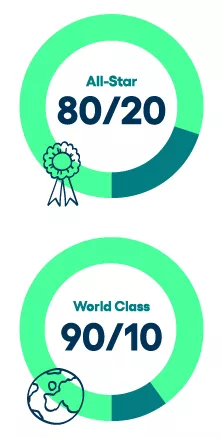 What are the types of preventive maintenance? 
Time-based preventive maintenance: Maintenance done on a specific calendar-based schedule.
Usage-based preventive maintenance: Maintenance performed based on a specific usage marker or utilization threshold that triggers a maintenance request.
Predictive maintenance: A more advanced way to do maintenance by using meter readings and usage data to predict when your equipment or assets need maintenance.
Prescriptive maintenance: Maintenance that uses machine learning to intelligently schedule and plan out maintenance needs.
Reliability-centered maintenance: A maintenance process focused on planning to ensure maintenance tasks are efficient, safe and reliable.
What is the difference between preventive and predictive maintenance? 
Predictive maintenance uses the condition of equipment to determine when maintenance is needed or when equipment or assets will fail. Preventive maintenance is more time- or age-based. Both approaches can have benefits for your operations. 
How do you start a preventive maintenance program? 
With the right tools, a sustainable preventive maintenance program is well within your reach. Check out this blog on starting a preventive maintenance program and learn more about our PM software for a range of industries. 
Areas of improvement: Automating preventive maintenance
The more automation you can introduce to your preventive maintenance (PM) plan, the less time your team will have to waste on keeping the wheels turning, leaving them free to complete work orders and get your assets running smoothly when you need them. This is to say nothing of the accuracy you could have with a good maintenance automation plan.
This goal — more and better automation powering a preventive maintenance plan — is achievable with the right plan of action and a modern enterprise asset management (EAM) or computerized maintenance management system (CMMS). While maintenance automation may not be available for plants with basic work order systems or maintenance reporting from spreadsheets, a modern EAM or CMMS can give you the inherent components necessary to make automation a reality.
The following areas are just a few ways that CMMS automation can impact maintenance:
Readings, calendars and more: When should an asset be maintained? When a certain amount of time has passed? Or perhaps based on PdM meter reading data — or a combination of the two factors? Whatever approach is best for a certain asset or piece of equipment, a CMMS with a high level of automation will allow you to mold your maintenance activities based on your processes and best practices. For example, you can generate a corrective work order based on certain reading thresholds of an asset; follow a workflow chain that mimics your organization's sign-off authority; and automatically notify other relevant personnel when work is completed.
Intelligent adjustments: When there's an adjustment in one part of a preventive maintenance schedule – like the quarterly PM date has changed – will all related PM procedures still carry over? The Stacking Groups feature of a modern CMMS can align these procedures, such as the PM user(s), work requested, parts, documents and EHS/safety programs, to simplify the creation of a comprehensive work order to include all of the tasks in each recurring procedure.
Optimizing workloads: Drag-and-drop Job Planners, a staple of a well-designed CMMS, make it easy to allocate workloads based on work requirements and worker availability. But the true benefit kicks in with the automatic calculation of the Mean Daily Utilization Percentage and Maximum Daily Utilization Percentage for each worker. The Mean Daily Utilization Percentage allows you to better understand the number of assigned work order hours versus hours available for the week; the Max Daily Utilization Percentage shows the number of hours scheduled on the heaviest workload day of the week, divided by the hours available. Using a combination of these factors, you can be better armed to plan work to maximize productivity.

How do you select preventive maintenance software? 
When choosing preventive maintenance tools or software, you must also consider the company or partner you will be working with. You should make sure that a predictive maintenance partner has a history of offering exceptional products and a strong support team. 
At Brightly, we have 12,000+ clients using our CMMS, as well as a 97% client satisfaction rate. We've seen clients save thousands with better preventive maintenance — just see our success stories.
Learn more about why 12,000+ clients trust our preventive maintenance system by speaking with one of our product experts.