Confirm
The flexibility to manage multiple asset types
Keep track of all your assets with a flexible asset register. View detailed location, physical condition, valuation and operational information for all your infrastructure assets in a single, secure data repository.
The leading EAM solution
Gain end-to-end efficiency
Manage more assets in a single platform. Streamlining your business workflows while optimising budgets and staffing. 
Operate with greater transparency
By connecting mobile workers to the most recent asset information, field staff can view current task lists, access detailed instructions, update asset data and complete maintenance activities and inspections using mobile technology.
Gain insight needed to plan effectively
Visualise your data to determine the most effective asset maintenance strategies. Interactive maps and graphs display asset condition, forecasted over time based on various budget and treatment options. 
See equipment costs over time
Track your spending with meter data and asset repair history, so you can see your total cost of ownership and respond accordingly.
Manage your budgets and measure performance
With a predefined dashboard and reporting tools at your disposal, you'll see how your maintenance and operations measure up to KPIs. Meanwhile, charts and graphs help you visualise budget spending.
Make workflow management work for you
Streamline citizen inquiries by instantly recording customer requests directly against specific assets, and then converting them into inspection activities.
Confirm
Success Story
From road repair to smart lighting, the City of Edinburgh Council is driving cost savings
Client
The City of Edinburgh Council
Edinburgh, Scotland, UK
Consolidating data on so many different asset types in one location helps the City of Edinburgh Council
"You can see key measures at a glance. The value of having all of our information in one place is huge for driving service improvement and for meeting our efficiency targets."
Success Story
Dorset Council fast- tracks highway maintenance by deploying a mobile asset management solution
Dorset, United Kingdom
Dorset Council fast - tracks highway maintenance
"Brightly creates quality in contract meetings and enables continuous improvement of operations. What I like about the Confirm solution is that Brightly is always wanting to move forward. That's immensely important for us as customers. With the previous paper-based process, it took six to eight weeks for works records to be entered into the system. The same data records are available within Brightly Confirm approximately 45 seconds after the works are completed on the ground."
Success Story
Mobile asset management makes North Lanarkshire Council more responsive to residents
Client
North Lanarkshire Council
North Lanarkshire, England, UK
Mobile asset management makes North Lanarkshire Council more responsive to residents
"Using the mobiles enables our officers to stay out in the field. They're more productive, and we're saving money on paper, fuel and office space."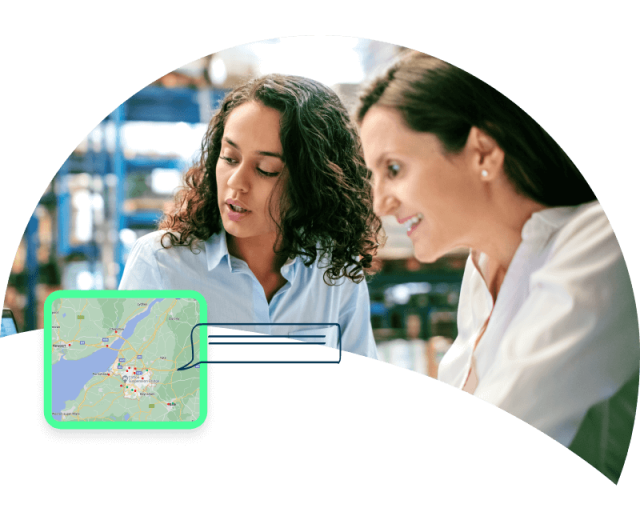 What can you expect when partnering with us?
We're with you every step of the way, right from the start. We guide your implementation and help with software integrations.
Meet the highest standards of security and reliability. Not only will your data be made safe, but we'll also make sure your transition is seamless.
See your data visualised in context. So you can reduce cost, time and labor expenses with faster insight into your productivity, spending and more.
Take a tour of our EAM solution
See how Confirm can help manage your infrastructure assets, streamline information and add value.