Blog
How to Reduce Your Environmental Footprint One Carbon Target at a Time
The world is changing—and so are we. We all have a responsibility to reduce our carbon footprint and help protect the environment for future generations. Climate science shows that global temperature rise is a major concern, and as business owners, we all have a responsibility to do our part to reduce carbon emissions.
And while it may seem daunting, there are plenty of small steps you can take to start reducing your environmental impact one carbon target at a time.
Read on for some easy tips that will make a big difference as you learn how to reduce your environmental footprint!
What is a carbon target?
Before we can discuss how to create an effective carbon reduction strategy and how to set science-based targets that your organization can actually meet, let's first talk about what a carbon target actually is.
Definition
A carbon target is a goal set by an organization to reduce its carbon emissions. Carbon targets are usually aligned with global compact goals to reduce carbon emissions, such as the goal to achieve net zero carbon emissions by 2050.
Instead of looking ahead to far-away milestones, carbon targets allow organizations to break down carbon reduction goals into smaller, achievable targets. This increases the likelihood that the ultimate reduction goal will be achieved. Rather than looking at those broad "net zero" or "carbon neutral" by 2050 goals, these carbon targets are more achievable and more digestible. Put simply, they are easier pathways to short-term goals.
For example, a planning organization might set a goal to reduce its carbon emissions by 10% within the next year. By setting smaller, achievable targets, organizations can make significant progress toward reducing their overall carbon footprint.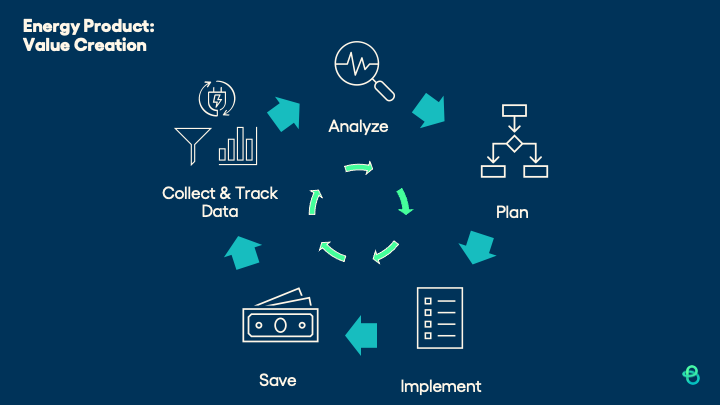 Science-based carbon targets
A science-based carbon target is a reduction goal for greenhouse gas emissions that is in line with what the latest climate science says is necessary to meet a given temperature increase target.
The most widely cited science-based targets are those that would limit global warming to 1.5 or 2 degrees Celsius above pre-industrial levels. In order to achieve these goals, global carbon dioxide emissions would need to be reduced by 45% from 2010 levels by 2030, and reach net zero emissions by 2050.
A science-based targets initiative is in line with the global goal to achieve a zero-carbon economy. These plans provide a roadmap for how to make the deep emissions cuts necessary to meet our climate goals.
In addition, setting a science-based target helps to clarify the alignment with the Paris Agreement, and sends a strong signal to businesses and investors that you are serious about decarbonizing the economy.
As Ernesto Ciorra, Enel Chief Innovability Officer, says:
Setting science-based targets supports an ambitious decarbonization roadmap, clarifies the alignment with the Paris Agreement, and promotes a global net-zero energy system.
Why is setting carbon targets important?
With the current state of the climate, it has never been more important to set carbon targets.
The current warming is happening at a rate not seen in the past 10,000 years. Carbon dioxide from human activities is increasing about 250 times faster than it did from natural sources after the last Ice Age and the average surface temperature of the earth has risen by about 2 degrees Fahrenheit.
Though that sounds like a small increase, it's having major impacts - the ocean is getting warmer and the ice sheets are shrinking. Glaciers are retreating and snow cover is decreasing.  All of this is largely due to human activity, meaning we have the power to change course.
Setting science-based carbon targets is important because it helps organizations identify how much and how quickly they need to reduce their emissions in order to prevent the worst effects of climate change. In other words, it creates a roadmap for action.
Calculating emissions is the first step in setting these reduction targets. This understanding allows organizations to develop strategies for meeting their net zero targets and mitigating their climate impact.
If you assume that most contributions to global greenhouse gas emissions are at the individual level, think again. Corporations contribute significantly to emissions. About 40% of emissions come from buildings while another 23% and 27% come from manufacturing and transportation, respectively.
As a result, it is imperative that these organizations take action to reduce their impact. By setting science-based targets, businesses can ensure that they are taking the necessary steps to mitigate climate change. This not only benefits the environment but also helps to create a more sustainable future for all.
Advantages of implementing a carbon reduction program
As businesses face increasing pressure to operate in a sustainable manner, many are turning to carbon reduction programs as a way to reduce emissions and their environmental impact. There are several advantages to implementing such a program, including financial benefits, regulatory compliance, and brand reputation.
Setting carbon targets is an integral first step when it comes to an organization's goals to implement and complete a large scale carbon reduction program. Here are a few advantages of doing so.
Position your organization for financial success
Implementing an emission reduction program is not only good for the environment, but it also positions your organization for financial success. ESG-focused investors and public sector funds are increasingly interested in investing in companies that are committed to reducing their carbon footprint.
By implementing a carbon reduction program, you can build confidence with current investors and tap into new sources of capital. In addition, sustainability is becoming increasingly important to constituents and consumers, so taking steps to reduce your carbon emissions can give your organization a competitive edge.
Ensure regulatory compliance
Many organizations are now implementing their own carbon reduction formula program plans in order to meet regulatory compliance standards. By being proactive about setting carbon targets, companies can avoid non-compliance with regulations.
Regulations surrounding carbon emissions vary based on an organization's market and location. Therefore, it is essential for companies to be aware of the regulations that apply to them. By reducing their carbon footprint, organizations can avoid costly fines and penalties and ensure that any federal funds they should receive as part of the plan to reduce carbon emissions are received.
Strengthen brand reputation
In today's business climate, it's important to consider the environment when making decisions about your company's carbon footprint. Consumers and employees are becoming more aware of the brands they support and work for, and they're increasingly interested in sustainability.
A recent survey of over 1,000 US adults revealed that two-thirds are willing to pay more for sustainable products.
When you implement a carbon reduction program, you're not only helping to protect the environment—you're also strengthening your brand reputation. You'll attract new customers and retain top talent, which will give your company a competitive advantage.
So reducing your carbon footprint is good for business—and it's the right thing to do.
How carbon targets contribute to a sustainable operations strategy
As businesses strive to become more sustainable, many are setting carbon reduction targets. While some may see this as simply a way to reduce their environmental impact, carbon targets can also contribute to a sustainable operations strategy.
Here's how:
Guides energy management
When an organization sets emission goals to reduce its carbon footprint, it's helping to guide its energy management strategy. By taking action to lessen its reliance on fossil fuels and move towards renewable energy sources, the organization is making progress toward a more sustainable future.
An energy management solution can assist with this goal by providing a way to track and optimize energy use. This, in turn, can help to reduce costs and meet environmental targets. In addition, utilizing an energy management solution can help an organization to set and monitor progress toward long-term sustainability goals.
Reduces operating costs
Any business wants to save money on operating costs, and sustainability-minded organizations know that one way to do this is to implement energy-efficient projects.
But how do you know where to start? That's where carbon targets come in. By setting emission goals for reducing your company's carbon footprint, you can create a framework for sustainably reducing your operating costs.
And when it comes to achieving your carbon targets, Brightly Stream™ is here to help. We'll help you identify opportunities to cut utility costs and find energy waste so that you can implement the most effective efficiency measures for your business.
In the end, using carbon targets to guide your sustainability strategy will not only do good for the environment - it'll also do good for your bottom line.
Increases the lifecycle of assets
One of the most important benefits of reducing carbon emissions is that it leads to extended asset life cycles. When businesses invest in energy-saving initiatives, they are not only reducing their carbon footprint, but they are also decreasing the amount of money that they need to spend on maintenance and replacement.
In addition, energy-efficient assets tend to have a lower risk of breakdown, meaning that businesses can rely on them for a longer period of time.
Tips for setting carbon targets
The concept of setting carbon targets can seem daunting and overwhelming, but it doesn't have to be. In fact, if you approach it in the same way that you would approach any other goal-setting strategy, it can be a much easier process.
From setting attainable goals to engaging stakeholders, there are a few things to keep in mind here.
Set smaller, achievable goals
SMART goals are Specific, Measurable, Achievable, Relevant, and Time-bound goals – and science-based carbon targets (SBTs) should follow the same framework. If you don't know where to start, the SBTi (Science-Based Targets initiative) provides a step-by-step framework for developing, communicating, and disclosing carbon reduction goals.
When setting carbon targets, it is more effective to set small achievable goals rather than highly ambitious targets. This helps to build a long-term carbon reduction strategy that is beneficial to both the planet and your bottom line without resulting in a feeling of overwhelm or overtaxed resources.
Measure your current environmental footprint
A critical first step in setting carbon targets is to understand your current environmental footprint. This helps to identify realistic goals and next steps in the journey towards reducing emissions.
Start by tracking your emissions data – this will provide insight into how much energy you are using as well as what kind and scopes of emissions you are producing.
Once you have this information, you can identify realistic goals and determine your next steps.
Engage stakeholders
Engaging stakeholders in the carbon reduction process is essential for success. It is important that everyone understands their role in making sure that goals are achieved – from employees at all levels in the organization to customers and suppliers outside of it. It's also key that stakeholders share their ideas with each other so that everyone has ownership over reducing emissions.
Once you have buy-in from key stakeholders, you can begin to set ambitious yet achievable targets. The important thing is to have a reporting framework in place so that progress can be monitored and new goals set as necessary.
CDP (Carbon Disclosure Project) and TCFD (Task Force on Climate-Related Financial Disclosure) are two popular frameworks for target reporting. CPD has the largest TCFD-aligned environmental database in the world, and CDP scores are widely used to drive investment and procurement decisions toward a zero-carbon, sustainable and resilient economy.
Think locally
When it comes to setting carbon targets, it's important to think locally. Each region, building, asset, etc. will have an optimal path to energy efficiency and ultimately emissions reduction.
Brightly can help organizations identify optimal reduction projects and to help you understand local regulations, financial opportunities, and energy markets. By taking these factors into account, organizations can develop a comprehensive plan for reducing their carbon footprint.
Leverage energy management tools
When it comes to reducing your organization's carbon footprint, setting targets is a great first step. But once you've established your goals, how do you ensure that they are met? The answer is energy management.
By leveraging tools like Brightly Stream, you can implement cost-effective energy-saving projects that will help you reach your carbon reduction goals. With Brightly, you can track and manage your energy use, set targets, and monitor progress toward your goals.
Implementing an energy management solution like this is key to reducing your carbon footprint and achieving your sustainability goals.
Energy solutions today for carbon targets tomorrow 
As the world increasingly looks to reduce its carbon footprint, businesses and organizations are under pressure to set ambitious targets for emissions reductions. But where do you start? How do you know if your targets are achievable? And what happens if you don't meet them?
At Brightly, we have a team of energy and sustainability experts who can help you navigate the process of setting carbon targets. We can assist you in developing a plan to achieve your goals, and we can also provide guidance on tracking and reporting progress. Reach out to us today to take your first step on the journey toward sustainability.
What has been your experience setting carbon reduction goals? We'd love to hear your story. Want more resources like this one? Subscribe to our Monthly Resource Round-Up for even more resources on sustainable operations!