Blog
Celebrating PRIDE at Brightly
At Brightly, PRIDE is about being your most authentic self. We strive to offer a safe workplace where self-expression is validated, love is celebrated and peers are supportive.  
Throughout the month of June, we asked employees what PRIDE means to them. One of our Brightly teammates offered great insight, "PRIDE means allyship, it means learning and educating [ourselves]... it means love!" 
Let's take a moment to pause, listen to and learn from our LGBTQIA+ peers and allies.  
Thank you to all of our employees who shared their thoughts, experiences, and visions for a brighter tomorrow.  
 #BrightlyProud #LoveIsLove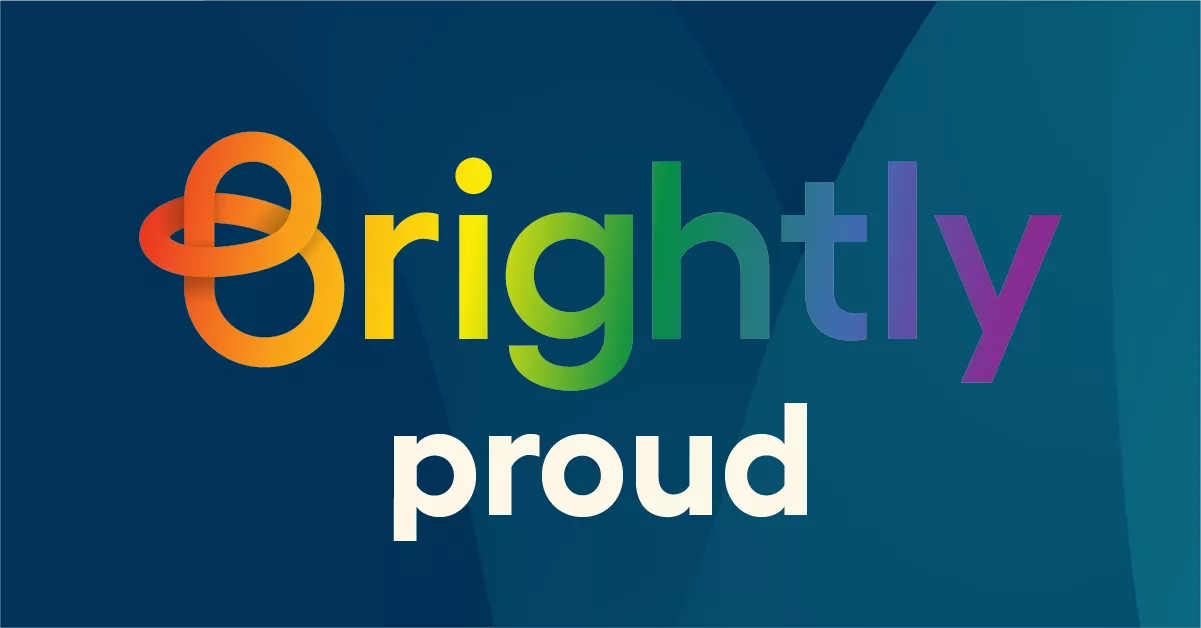 What does PRIDE mean to you? 
"A hope for a better tomorrow." - Anonymous  
"PRIDE means feeling comfortable being my authentic self in everything I do & every aspect of my life. As a member of the LGBTQ+ community & being with my wife for almost 14 years, I am able to raise my son in a loving, open environment without judgement with a supportive extended family & friends. Also, I have never felt more accepted in a work environment as I do at Brightly! The continued support of our community & the ability to be myself no matter what is something I will forever be grateful for! HAPPY PRIDE MONTH! <3" - Ashley 
"It means that my son can grow up in a world that allows him to be proud of himself whatever life he leads." - Tim 
"Pride means I can allow myself to be true." - Anonymous 
"PRIDE is an accumulation of many things. PRIDE is not hesitating when talking about my relationships/partners. It's the feeling that I don't need to intentionally avoid the use of pronouns when referring to a partner of the same gender. It's being myself - completely and unapologetically. It's being able to confidently live a normal, happy, healthy life without fear of persecution, malicious targeting, and judgement. Most importantly, it's being a proud member to a wonderful, resilient, supportive, strong, and kind community". - Nicole 
"Pride means people getting to live and love how they want to." - Anonymous 
"To me, PRIDE means not having to analyze my outfit through a 'heteronormative' lens before leaving my house; not having to be conscious of my body language every time I am in public; not having to think twice about referring to my boyfriend as 'boyfriend' or 'partner' when talking to others; not having to try hard to hint it. My PRIDE lies in expressing my individuality without compromise." - Mano 
"Pride is the opportunity to celebrate you being you to the fullest!" - Anonymous 
"People not having to hide who they are." - Anonymous 
"It is the freedom to be whoever you truly are!" - Anonymous 
"PRIDE means being who you are and accepting others for who they are completely." - Anonymous 
"PRIDE means acceptance. It means being able to be your genuine self without fear. Understanding that love is love. Loving oneself and others. PRIDE is the light at the end of a dark tunnel." - Carmen 
"PRIDE is being able to celebrate all of my LGTBQ+ friends and family- seeking continued integration into society and pushing the bigots and hateful people to the sidelines - eliminating their ability to hurt and lifting up all people together." - Anonymous 
"I love how Pride month feels like party month - such joy and celebration of all the wonderful and diverse people that make our world a better place." - Anonymous 
"Pride means, simply, not having to hide who you are." - Anonymous 
"PRIDE means allyship, it means learning and educating myself, but overall, it means love!" - Anonymous