Blog
Embracing Equity Across the Globe: International Women's Day 2023
International Women's Day is an annual global celebration on March 8, uplifting the social, political, cultural and economic contributions of women in history, as well as a call to action to advocate for gender equity and equality.
The theme for 2023 is #EmbraceEquity. Embracing equity means facing the fact that playing field is not level for women, but making the choice to ensure that all women succeed by providing them with the right support and resources to thrive.
This year we are embracing equity by igniting the conversation and raising awareness of inequities faced by women, most highlighted by our B Unstoppable group.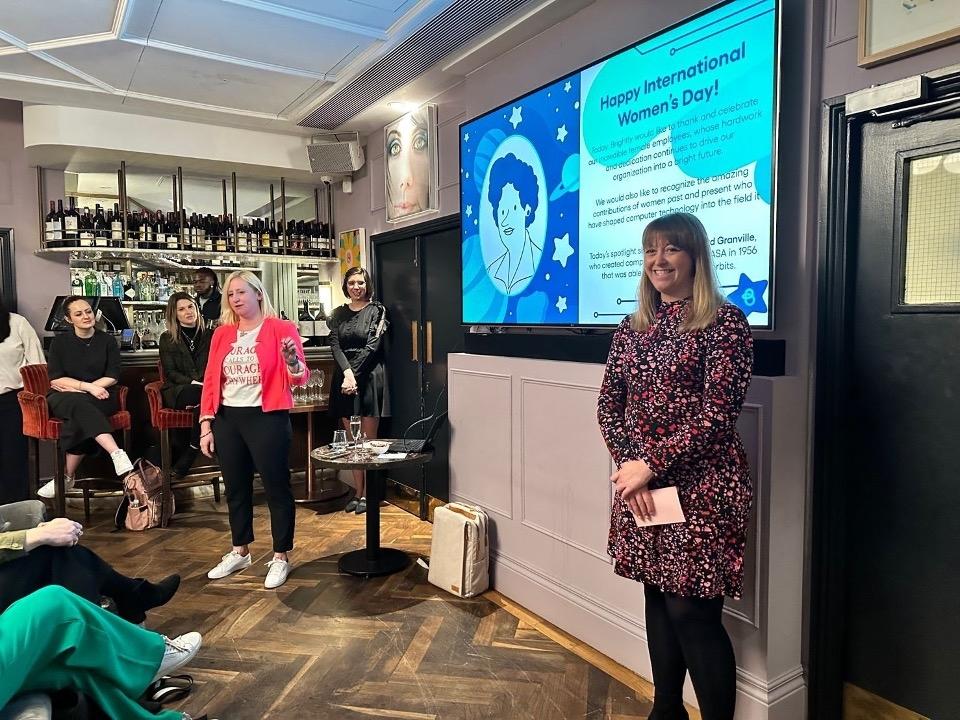 B Unstoppable ERG leader Hannah Winstanley opens the London event for International Women's Day (IWD) 2023
Taking a seat at the table
If you caught up on The Invitation to the Table, written by our Chief Product Officer, Jodi McDermott, then you know Brightly is committed to diverse thought and inclusivity, starting with our leaders. In honor of the day, we initiated conversations in every geo in support of hearing women's voices and encouraging them to take up space. Let us recap Brightly's celebrations of women and change globally this International Women's Day, led by B Unstoppable leader Hannah Winstanley. (Photographed above)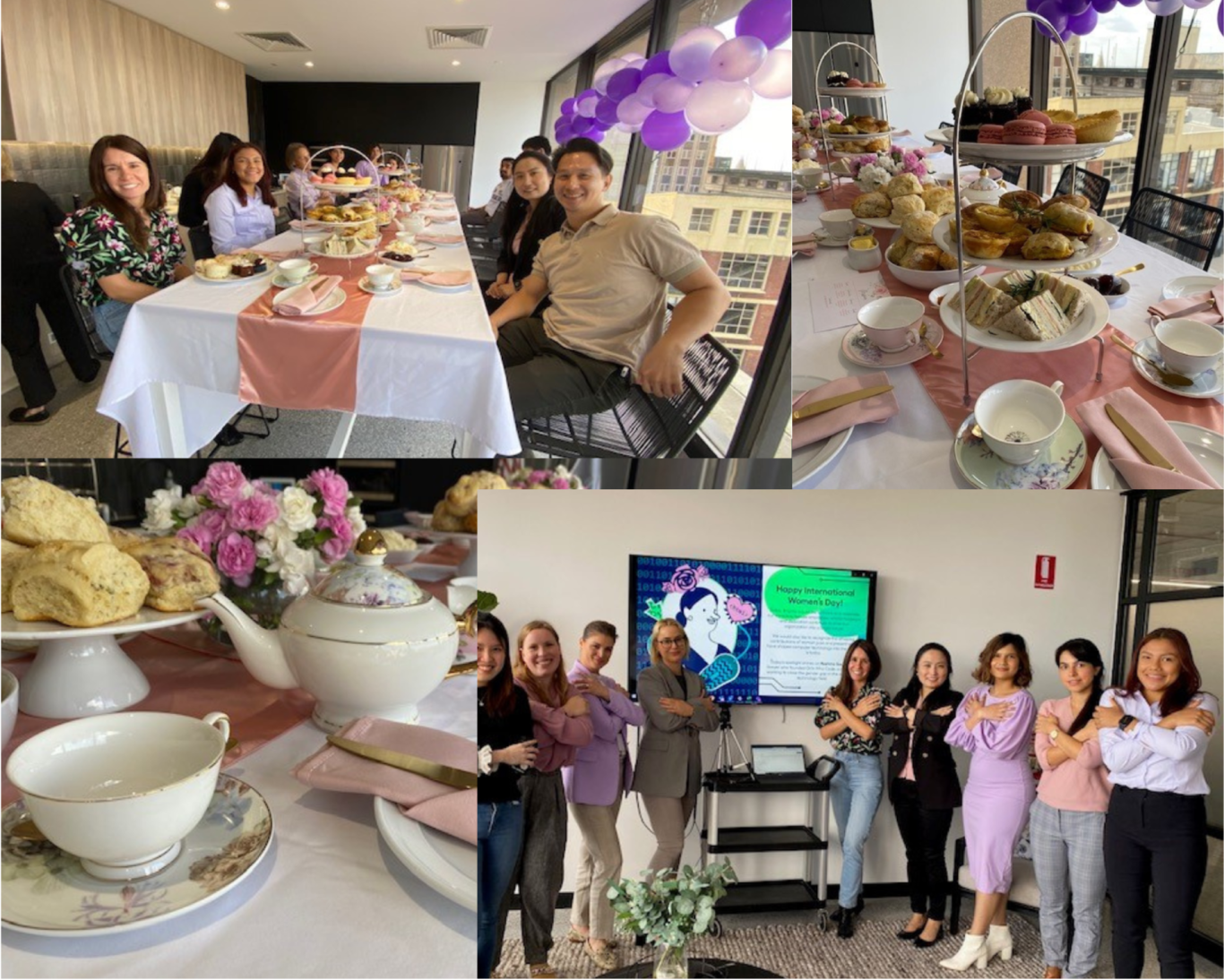 International Women's Day High Tea; Australia
Learn more about joining the women's group
The goal of B-Unstoppable, Brightly's Women's Employee Resource Group, is to create a network of women across the globe who share experiences, offer advice and strategies, encourage one another to be courageous and celebrate each other's success. With over 100 members, there are regional groups who meet monthly to listen and share a space for enrichment, well-being and a sense of belonging. Tackle challenges such as non-inclusive language, gaslighting, imposter syndrome and negotiating skills.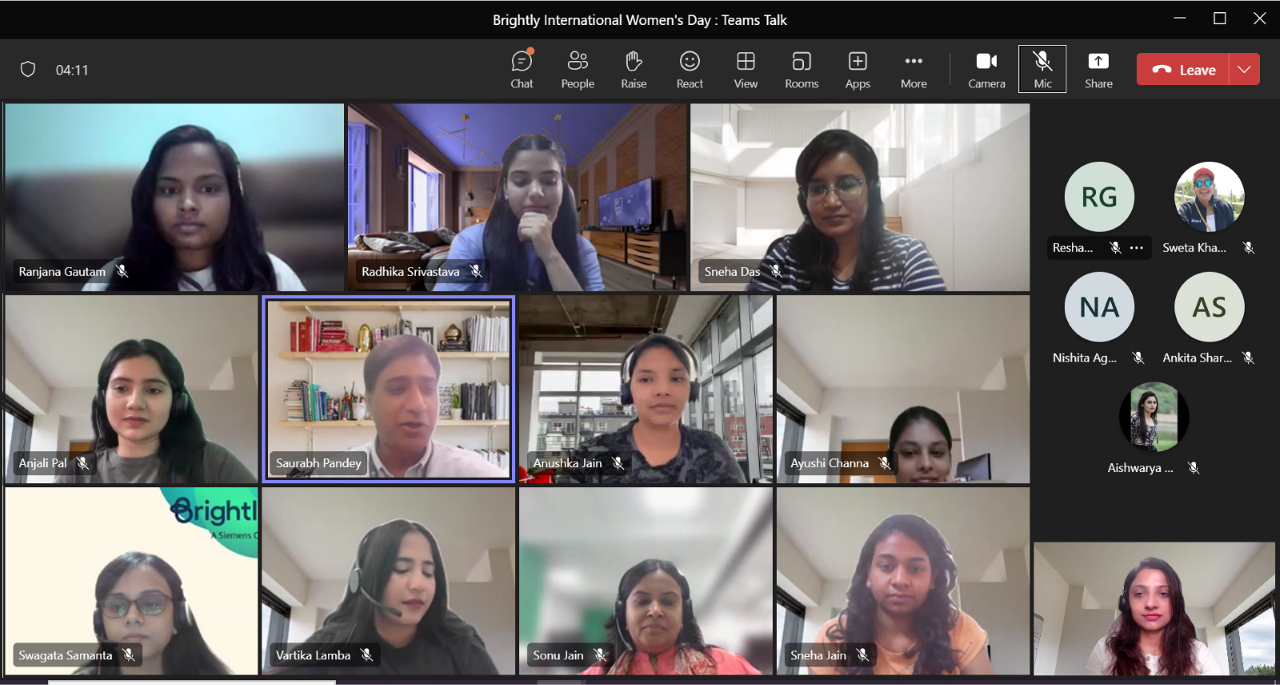 Viewing of "Leading by Example: Underrepresentation in the Workplace"  a fireside chat featuring leadership and DEI consultant Dr. Alexandria Graves   and Ravyn Kingsberry; India (virtual)
Get Involved
If you missed our International Women's Day events or want more opportunities to connect with women in support and celebration, reach out to Hannah Winstanley of B Unstoppable for more information or to join!
Live viewing of Siemens presents: "Embracing Equity to Increase Inclusion" Cary, USA; Canada