Blog
Fostering Diversity, Equity & Inclusion in the Manufacturing Workplace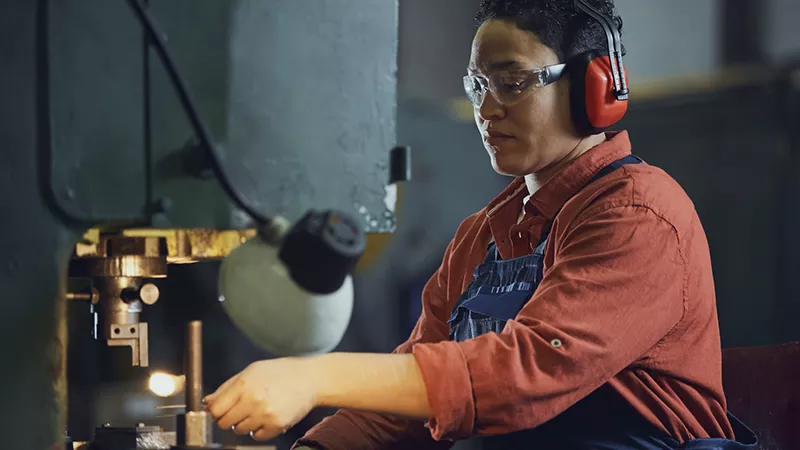 There are "help wanted" signs in front of nearly every industrial park and manufacturing campus in this country. Numerous factors contribute to this:*
The aging workforce – nearly half of our manufacturing-related operations teammates are set to retire in the next 5-10 years.
The lingering effects of the pandemic continue to test manufacturers, all while the industry is in a solid "expansion phase" (PMI readings over the last year). This includes supply chain woes pushing more US-based sourcing.
Assistance by the federal government – The "Made in America" executive order and the pending infrastructure will be great for US manufacturing but will also put more strain on the labor workforce. The lack of skilled workers to fill the now-more-frequent technical roles due to the digital transformation of the manufacturing shop floor.
Just since prior to the pandemic, it is now 1.4 times harder to fill roles today. There will be an estimated 2.1 million unfilled roles in manufacturers over the next decade.* This will be a major problem for many organizations that do not take this seriously.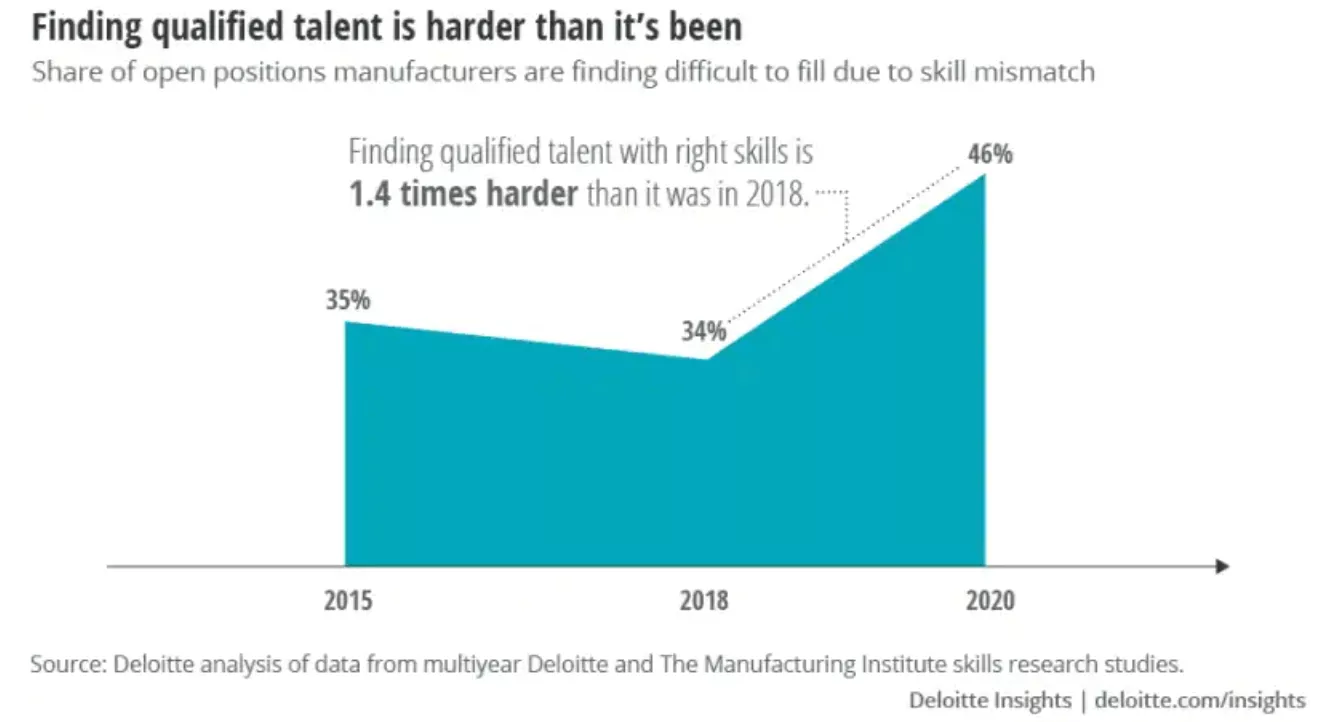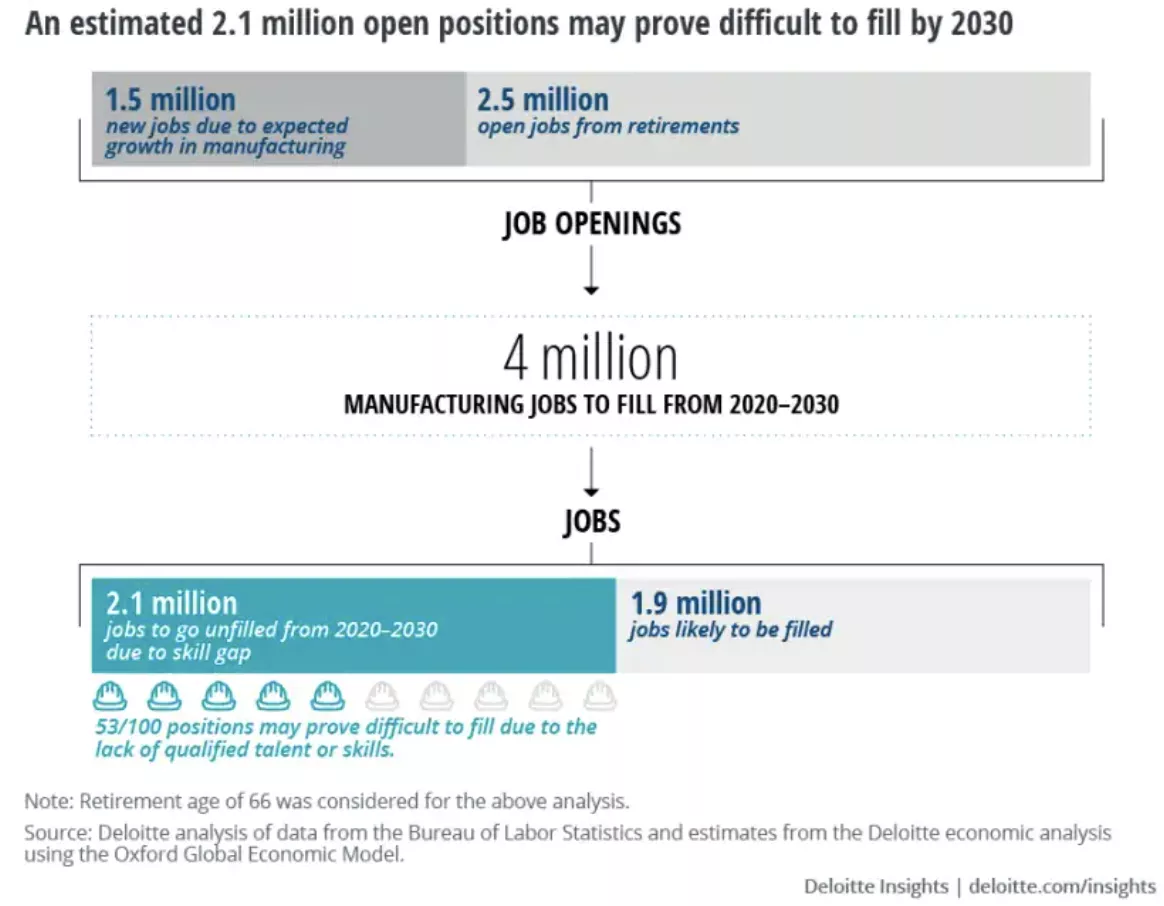 Solving the staffing challenge
There are lots of people looking for work in this current economy, so why is manufacturing having such a hard time filling these roles? 
There are many reasons for this, but one that stands out to me where major progress can and should be made: break the mold of the traditional manufacturing worker persona, especially in the middle-management level+/skilled positions. 
Prioritizing diversity, equity and inclusion (DEI) across your organization is one way to achieve this. DEI is a much more common phrase today – and fortunately as a society, we are moving past historical norms. This is the right thing to do and it is good for business.
What is DEI? 
DEI in summary is a series of numerous formal functions/initiatives in today's manufacturing organization (or any business) where all people, regardless of ability, age, gender, ethnicity, nationality, race, religion, sexual orientation, socioeconomic status and similar can be equitably included in the growth and ultimately success of that organization.
There is an amazing untapped wealth of quality candidates for these much-needed roles that we are either not reaching or are hiring, but they are not sticking. Progress needs to be made in these areas, as today's manufacturers need these roles filled to help fuel the growth we are seeing in this industry. 
Organizations that do take DEI seriously will not only have a happier and more productive culture, but they will also pass their competition in the race to scale and grow during this US manufacturing resurgence.
Although we are making progress, the data proves we have work to do. I have been in the manufacturing world for many decades, and as a 50-something white male, there are a lot of people that look just like me in the business. 
Women in manufacturing
An example of lacking diversity across the industry is the ratio of men to women. And while including women in hiring has been a target for some time, we are way behind. Some stats around this*:
Women represent 47% of the overall US workforce, but only 30% within manufacturing. Even worse, women are 1.8 times more likely to leave the industry (25% women vs. 14% of men).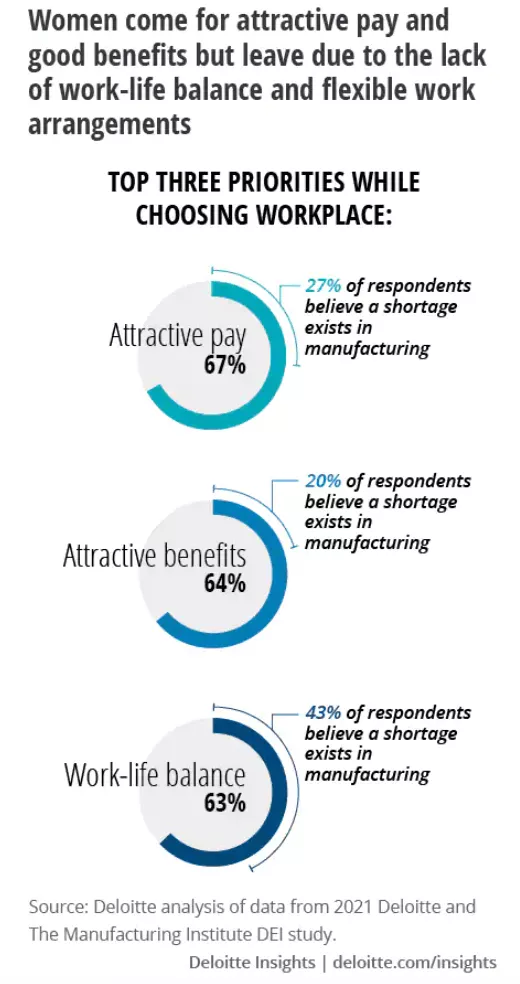 The data is clear: Women are attracted to the better pay, attractive benefits and work-life balance, but the reality once they get in these roles is not the same and they chose to leave.
It is more than women 
Women alone won't be enough to fill the many open skilled positions. Investing in DEI is crucial to closing the gap and ensuring the future success of the industry. The good news is that 63% of surveyed upper management believe that we are making progress with DEI initiatives.*
Many organizations are including DEI training in their management talent development process. The bad news is that these efforts from upper management are not making their way through the general manufacturing skilled-position workforce. This is evidenced by 59% of Asian professionals and 70% of African American professionals believe that manufacturing organizations should be doing more around DEI.* Training alone isn't effectively retaining middle-skilled talent. 
We all know how hard (and expensive) it is to hire these days. It can feel like a big setback to attract and hire this talent and have them leave for these factors.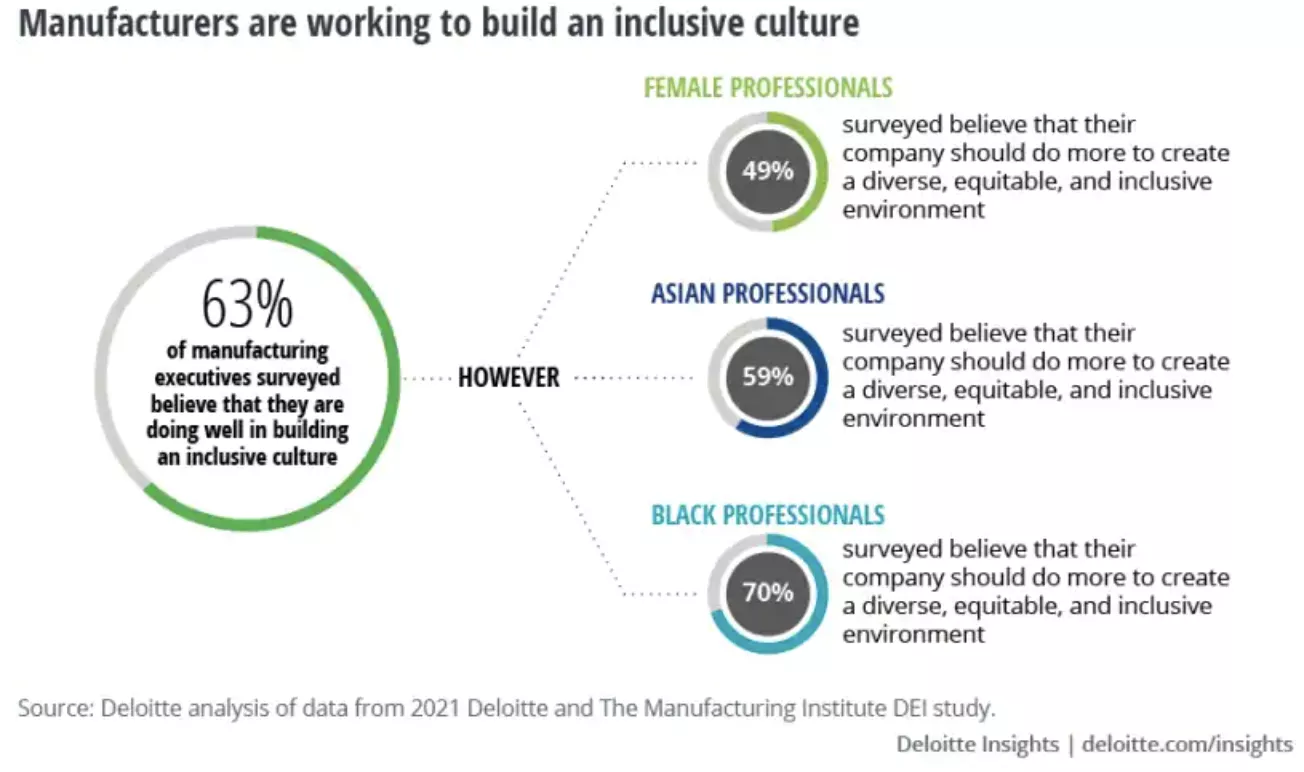 Solutions to foster DEI 
Most manufacturers will rank "extremely high" the importance of developing a workforce now that will retain and help propel growth and profitability. There are numerous solutions to find new talent, but what amazes me is how we are missing such a large swath of talent right in front of our eyes. Again, DEI is not just the right thing to do, it is also critical to organizational success.
Some important factors that will lead to success:
Lead from the top. From the C-suite level all the way into middle management (and beyond), everyone needs to understand the importance of promoting and growing a DEI-friendly culture. Training is key to this. There are a wide variety of DEI training programs, some of which may be geared right for your specific industry and culture.
Build an inclusive culture. Continuous training around unconscious bias and micro-aggression is an important step in building an inclusive culture. It sounds easy, but the manufacturing culture has been around a long time and has not evolved nearly as much as other business sectors. These DEI training programs will help. 
Track and measure your progress. You cannot fix what you do not measure. Like other critical operational and financial success metrics, you must track and measure your DEI initiatives. This will help you better tailor where you need to focus.
Conclusion 
Anyone with proper training and skills – regardless of gender, race, nationality, sexual orientation or other historically non-manufacturing culture – can be a part of the organization's success. We need people to fill these roles. We will also have opportunities to learn and ultimately enrich those of us who have lived in this industry for decades. 
The data proves this works²:

It is worth repeating: DEI is the right thing to do and good for business.   
1 "Creating pathways for tomorrow's workforce today," Deloitte. https://www2.deloitte.com/us/en/insights/industry/manufacturing/manufacturing-industry-diversity.html  
2 "What is Diversity & Inclusion," Global Diversity Practice. https://globaldiversitypractice.com/what-is-diversity-inclusion/