Blog
Now is the Time: Get Your Asset Management Solutions Funded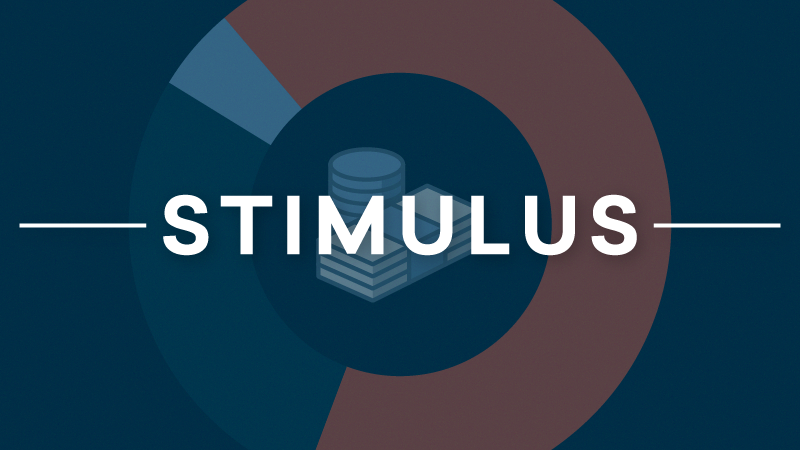 This guest blog post is authored by Woolpert.
The American Rescue Plan Act (ARPA) is a massive, $1.9 trillion economic stimulus bill that is intended to support the United States in its economic recovery from COVID-19. Within this bill, $350 billion has been allocated in Coronavirus State and Local Fiscal Recovery funding for eligible state, local, and tribal governments. The United States Department of Treasury permits the use of this funding for water, sewer, and broadband infrastructure investments that will improve community access to clean drinking water, support vital wastewater and stormwater infrastructure, and expand broadband internet access. Within the context of this guidance, state, local, and tribal governments are afforded wide latitude to identify the water and sewer infrastructure investments that are most beneficial to their communities. As our local communities identify new capital projects that will benefit from this funding windfall, savvy maintenance and asset managers should embrace this as an opportunity to get their programs funded now.
To do this, asset managers need to partner with their organizations' capital engineers, O&M supervisors, directors, finance managers, and community stakeholders to get in on the ground floor and ensure their work order and asset management solutions are incorporated into these massive infrastructure projects.
 There may never be a better opportunity to disrupt the long-standing practice of funding major infrastructure, putting it in the ground, and then ignoring it until it experiences catastrophic failure.
This also is a chance to embrace the increased priority asset managing organizations have placed on managing risk. What does this entail? How does risk tie into the proactive management of an asset's lifecycle? How does it play into funding new or expanded maintenance and/or asset management solutions? Now is a good time to figure that out.
ISO/DTS 55010: Asset management
Guidance on the alignment of financial and non-financial functions, Annex A – Guidance on capital investment planning provides numerous best practices that a computerized maintenance management (or asset management) solution is ideally suited to support. Among the ten capital investment objectives provided for in the guidance, a CMMS / EAMS solution framework should be utilized as a key part of the planning process to:
Ensure the timely renewal and replacement of assets where they can deteriorate over time. Data required to support this objective are maintained within a work order management application (work history and condition assessments).
Ensure due consideration of the need for new assets to meet future demand and customer needs. Data required to support this objective are derived from asset management planning and lifecycle modeling software applications.
Provide an opportunity for stakeholder input in the budget and financing process. This is a function of asset management reporting of data from across diverse registers and application platforms.
Mitigate the risk of unanticipated, poorly planned, or unnecessary capital expenditures. This objective is met through the execution of proactive maintenance schedules and timely renewal investments.
Every valve, every stick of pipe, each manhole and catch basin, every mile of fiber, and so on that is planned, designed, and placed in service needs to be managed throughout its lifecycle. Asset management activities have historically been - and in many cases continue to be - reactive and involve nothing more than replacing an asset or group of assets when they reach end of life. As we get smarter and more proactive in our asset management strategies, we understand our asset portfolio risk profiles. This results in lifecycle maintenance and management activities that are designed to mitigate the internal (organization) and external (community) impacts caused by asset failures.
These strategies and the associated management activities require the development, capture, analyses, and management of varying asset data, information, and knowledge. A significant amount of this data, information, and knowledge is created and managed within CMMS and EAM software applications and related/integrated technologies—Internet of Water, SCADA, CCTV, non-destructive testing, land use/change detection, hydraulic modeling, lifecycle performance modeling, machine learning/artificial intelligence solutions, digital twins, etc. While the importance of these applications and the data they create and maintain are of vital importance to managing the asset lifecycles and informing the capital investment processes, the technologies and solutions that comprise the work order and asset management disciplines are almost always an afterthought to the initial capital planning, design, and construction business processes. This is the time to change that way of thinking.
A new best practice that will yield enormous returns on the initial investment is to link your CMMS / EAMS program needs - data capture / condition assessment, hardware, software, business workflow development / re-engineering, etc. - that relate directly to upcoming capital projects. An astute asset manager will be able to partner with internal stakeholders to obtain early program approval and funding for asset management solutions that directly support one or more of these ARPA-funded capital programs. Maybe it is a few thousand dollars to re-engineer some maintenance processes to facilitate new data capture capabilities. Maybe it is the acquisition of several new flow monitors to collect real-time data to feed hydraulic and lifecycle models (digital twins). Maybe it's funding for a new condition assessment survey of up- and downstream assets that will be impacted by these new investment(s). There are many pieces and parts of a work/asset management program that can and should be procured and implemented as part of the larger capital investment. This minimal, incremental cost will yield far-reaching benefits across an organization's entire asset portfolio and will support a more holistic and strategic asset management program.
The timing is right for asset managers to ask for their seat at the table. It is an easy task to show the comprehensive and long-lasting benefits of lifecycle asset management solutions, and they will be easier to fund and implement when they become part of the federally funded capital investment projects our communities are planning right now.
Contact us to learn more on working with Woolpert and Brightly to optimize your infrastructure investments.
About the Author
Ed Singer, PE, MIAM is senior consultant, program director, and asset management subject matter expert at Woolpert. Ed leads and directs cross-functional project teams to deliver enterprise business, management, and asset sustainability solutions for Woolpert's federal, state, and local government clients. Ed is also a contributing member of the United States' delegation to the Technical Advisory Group tasked with development and furtherance of the ISO 55000 management standards for asset management. He is co-convener of the Finance Working Group and has co-authored multiple international asset management standards.