Blog
Role of CMMS in Promoting Sustainable Assets and Operations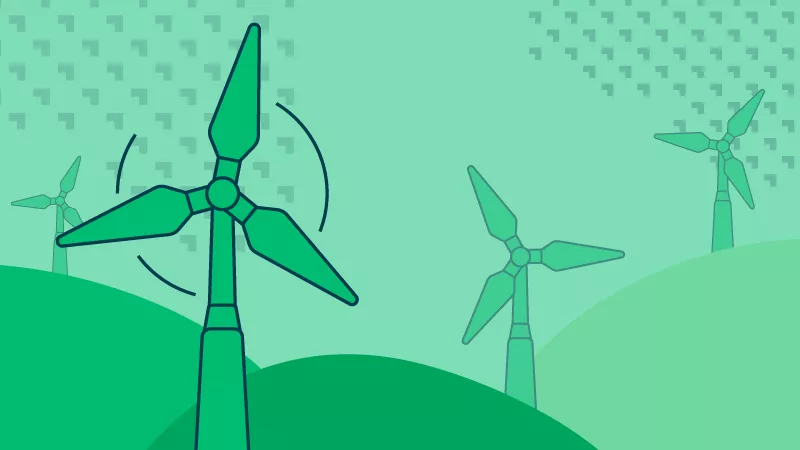 Superior maintenance operations have many benefits – from the obvious to not-so-obvious. As you move from reactive maintenance ("fire-fighting") mode to proactive, you will see a steady and clear overall improvement in team efficiency, effectiveness and cost-control. You will also see a reduction in downtime of assets. For our manufacturers, that leads to better production schedule adherence and quality. For facility managers, you will find happy staff, customers and teams in efficient and well-functioning buildings. Everyone will see reduction in costs and ultimately organization budget-adherence and where appropriate – profitability.
A well implemented CMMS (computerized maintenance management system) can also have positive benefits to the environment. There are a wide variety of these sustainable "green" benefits that not only help the planet but also how businesses, schools and municipalities operations get done – all with "lean" efficiencies. Sustainable assets and operations truly have far-reaching benefits.
In this article, explore how CMMS can help:
Reduction in use of resources
Smarter, healthier and efficient facilities
Efficient assets creating quality products
Technology to improve lean operations
And more
Reduction in Use of Resources
Assets and facilities that are well maintained will be healthier, optimized to perform better, and last longer. As a bonus they can use less everything: raw materials, energy, labor, etc.
Well maintained assets and facilities use less energy and utilities – electricity, natural gas, water and otherwise. Every little bit of power we don't have to take from this planet helps us on our journey to sustainability. Brightly's Energy Manager helps clients by making smarter energy and operations decisions based on data-driven insights. Clients in the last year alone saved staggering amounts of these precious resources – helping the planet and our pocketbooks:
$203 million in saved electricity costs – enough to hire 3,912 electricians
8 billion saved gallons of water – this could fill 12,363 Olympic-sized swimming pools
1 billion kBTUs of natural gas – equivalent of removing 11,431 cars from the road
Clearly these numbers show how efficient operations aided by modern software and technology help not only our teams but clearly have a positive impact on the planet.
Watch our webinar to learn how your capital, asset and energy data are key to data-driven decisions, longer asset lifecycles and satisfied stakeholders, all with minimal impact on the environment.
Smarter, Healthier and Efficient Facilities
Facilities greatly benefit by a proactive maintenance culture – even beyond the previously discussed energy and management. Not only does this help control deferred maintenance, protect facility-related assets such as HVAC systems, it can also help you achieve EPS Energy Star certification.
Leveraging Asset Essentials along with Energy Manager, operations teammates can prioritize deferred/backlog maintenance and help identify the biggest offenders from a maintenance and energy consumption standpoint. Identifying the "bad actors", we not only save maintenance and utilities budget, but we also help create a proactive environment to help alleviate future deferred maintenance burden.
Efficient Assets Creating Quality Products
Quality, timely and accurate production is good for business and the planet. Manufacturers, optimized by lean operational efficiencies through implementing Asset Essentials CMMS, will have sustainable assets and operations that among many benefits: consume less raw materials. These preventively-maintained assets will have better quality production and create less scrap and rework which will create less waste.
Regardless of if you are a manufacturer or more facilities-maintenance focused, shifting from a reactive "fire-fighting" maintenance mode towards a more productive preventive environment will not only make the lives of the maintenance team easier, but you will also spend less time on the assets, using fewer spare parts and helping your bottom line and the planet. Think about the impact of needlessly purchasing too many spare parts – especially when you factor that they must be shipped from around the globe.
Poorly maintained assets and facilities will create more waste in landfills. Not only is a prematurely retired asset incredibly disruptive to our operations, but it also needs to be hauled away and disposed, causing additional environmental impact.
Technology to Improve Lean Operations
As we move further into the 4th industrial revolution, greater automated efficiencies make us stronger operationally. For example, IoT-connected sensors within our facilities and assets help catch problems early – way before waiting for more obvious, visible signs of distress. Anytime we can use technology to streamline maintenance operations and shorten repair alerts with /quicker response we get longer-lasting and better performing assets. This fits nicely with lean and efficient operations, fewer corrective work orders, fewer spare parts and longer lasting assets – again, good for our operations and for the planet.
Other Benefits
"Paperless" was a buzzword in the past in terms of being more environmentally friendly. Today, especially with the common use of mobile devices, we don't use as much paper as we once did, but it still amazes me how much we still print out work orders. Not only is it easier to manage this work from our mobile devices while walking around our facilities, but it also streamlines input and accelerates notification and workflow for our fellow teammates. And again, we save some trees!
CMMS can help optimize our fleets. Like all assets, better running work vehicles create a more reliable operating environment and stop pollution and carbon emissions from entering our atmosphere – a huge contributor to global warming.
Even optimizing our supplier/vendor relationships thru the intelligent use of software can have positive environmental impact. Creating smart spare-part requisitions with accurate re-order lists will affect accurate shipments of the parts you need. This not only helps insure avoiding dreaded "stock outs" but less needless shipping helps the planet.
Regulatory compliance – aided thru use of Asset Essentials and other Brightly products – often has a positive impact on our operations which translates to environmentally-friendly actions.
ISO 9000 family compliance standards are all about being a quality organization – these principles dove-tail nicely into sustainable operations as they share similar principles around efficiencies and lean operations. ISO 14000 family specifically addresses environmental compliance by helping companies reduce industrial waste and environmental damage. Regardless of the standards, CMMS can help achieve these goals.
Conclusion
I am an environmentalist – have been for decades. At the same time, I truly believe that what's good for business can also be good for the planet. Clearly, we need to "be green" for the sake of ourselves, our children and all living creatures on the planet. At the same time, we need to run our schools, municipalities and factories – in a sustainable way. I adore the fact that the two go hand-in-hand, good for all!