Blog
Something incredible is "brewing" at Brightly!
Since 2015, Brightly has worked with local breweries annually to create unique beers for a great cause. Hops for Hope is a competition that raises money for Children's Flight of Hope, an organization working to fund children with medical needs as they travel the world for specialized treatments.  
In the past seven years, Brightly has raised over $50,000 for the charity, winning the People's Choice Award in 2020 and landing a top 10 position on the fundraising list every year. 
This year, Dennis Dragotti and Aaron Merritt set their sights on creating a beer to showcase our new Brightly brand, and we couldn't be more proud of what they've accomplished!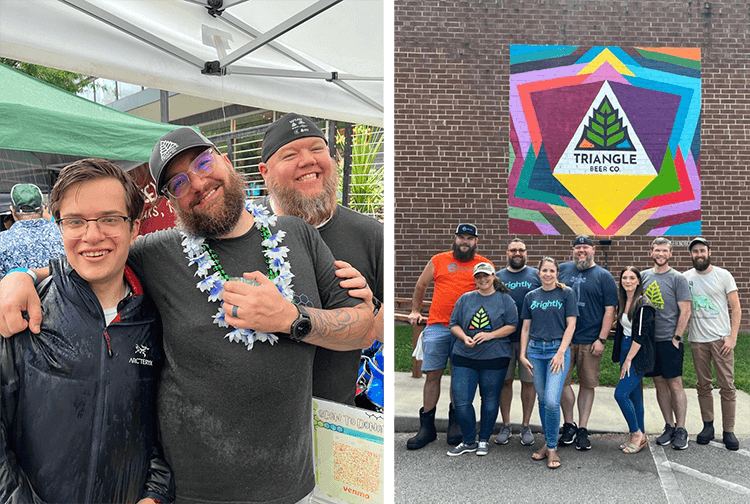 Dennis (middle), Aaron (right) 
The Dream Team: B Local 
For 2022, our team partnered with Triangle Beer Co. to create a great-tasting beer with an even better message behind it. Building a more sustainable future is an integral part of who we are at Brightly, and what better way to be sustainable than by using local ingredients? This is how our team's name "B Local" came to be! 
For our coffee blond ale with honey and cinnamon, we sourced local coffee from Counter Culture, and added a 'sweet' touch with local honey from our Brightly Bees partners at Bee Downtown. 🐝 
But the dream team is more than just the people making the beer—it's everyone who contributes in their own unique way. 
Dennis: We always try to think of other things to do—cornhole tournaments, selling shirts, etc.  Everyone who comes out makes a difference. My daughter even designed a t-shirt one year.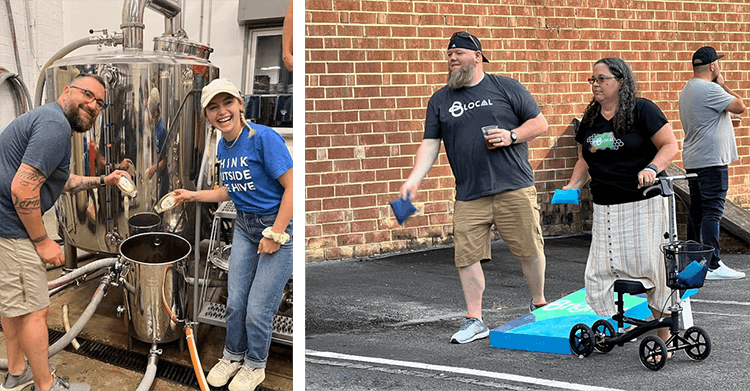 BrewDay: Work From Anywhere 
On BrewDay for the contest, Dennis and Aaron spent their day working from Triangle Beer Co. and gave a whole new meaning to the phrase "work from anywhere!" 
Dennis: It's a lot of work in the background—setting up meetings, being in touch with so many people.... I mean, sometimes I even get to physically pour ingredients and grains in. 
Aaron: It's the collaboration between the brewery and us—we spend a lot of time, and all draw out ideas about beers. Naming it and being individual in the competition, seeing what everyone else is doing and trying to stand out. 
Hops for Hope: Tasting Day 
So many people came out to support on tasting day, and we loved seeing our B Local stand out among 30 other companies as the team with the most team spirit! Here are some stats and final reflections about the experience from Dennis and Aaron: 
Dennis: The best part for me in this entire process is the event itself. Being there in the booth, working the booth and seeing people's faces when they taste the beer and really like it... You get into a conversation and realize you're all there for the same reason—it's not like any other beer festival or event. Everyone is smiling, they know what it's for. I just want folks to see that all these people are supporting them.  
Aaron: It really makes me think of my two kids as well. Last year, the child we were sponsoring had 12 flights—it's crazy that we get to be a part of helping them do that. How do you fly around the globe or back and forth 12 times—how do you afford that? All these efforts we are going through, yeah it's fun... but it's all for them. Plus, I love beer—so it's a win/win!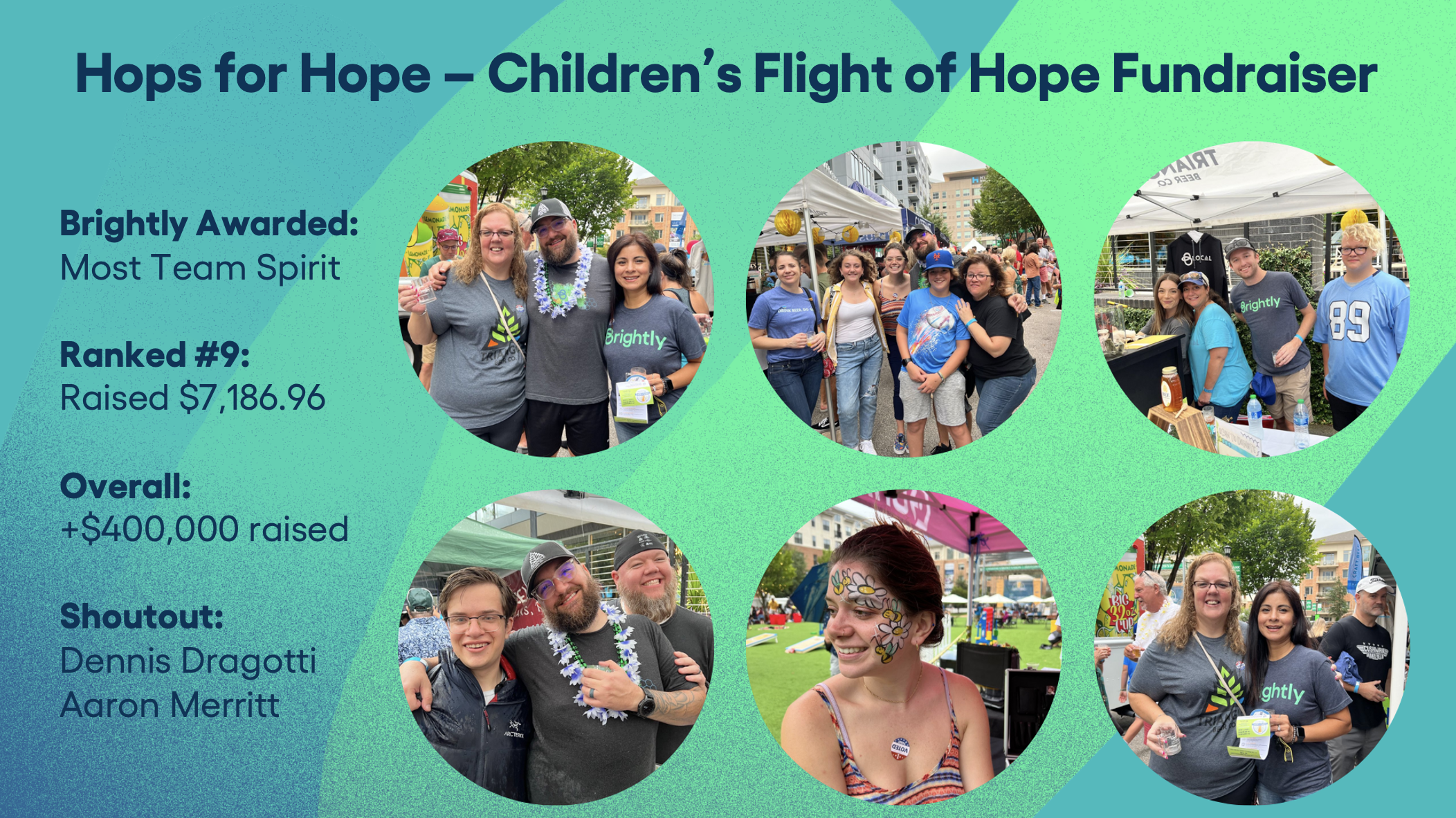 Cheers to a job well done, Dennis and Aaron! 🍻  
Thanks for all your hard work. We can't wait to see what you come up with next year!