Blog
Sustainability 101: A crash course on sustainability in the education sector
The education sector has always been a quiet partner in the race to green, with eco-friendly initiatives spanning many years.
With the global emphasis on climate change, energy consumption, and the limits of the natural environment, sustainability has become a more prominent issue across many sectors — but especially in education.
As populations grow and migrate to urban areas, so do the demands on education systems. However, many school systems aren't equipped to handle these demands, leaving students without access to optimized, sustainable school buildings.
Greener communities = more school funding
Research shows that the top concerns for Gen Z are the environment and climate change. They see sustainability as not only a means of preventing waste and pollution but also a way to build community and help people live healthier lives.
When considering sustainability in terms of schools and educational facilities, it's important to think about operations and how they affect society as a whole.
Schools that market themselves as green will attract new families who want their children educated in safe, environmentally conscious conditions. This means more taxpayer money for schools, which can then be used to fund school-based initiatives. While universities continue to see an increase of profits, there is no better time to use a portion of those dollars to invest in green initiatives.
For educational facilities looking to move down the green path to sustainability, some tools can help make that journey more effective and efficient.
A CMMS helps schools score high in sustainability
The general perception is that sustainability is good (no, great!), but there is some hesitation when implementing green initiatives in schools and institutions. For example, if a school wants to be more environmentally friendly, it may have to purchase expensive equipment or hire additional staff to handle those tasks.
But schools are evolving, with new technologies and learning environments becoming the norm. Students want to be able to use any facility on campus at any time, so administrators need a way to manage all of it.
A computerized maintenance management system (CMMS) can help school administrators manage facilities, equipment, and materials easily, allowing them to make their schools smarter and safer — and more supportive of learning.
Smart asset management can help industry leaders and school officials to:
Plan and schedule preventative maintenance
Using smart asset management helps administrators plan and budget for necessary preventative maintenance, leading to fewer breakdowns, less wasted energy, reduced costs and improved overall operational performance.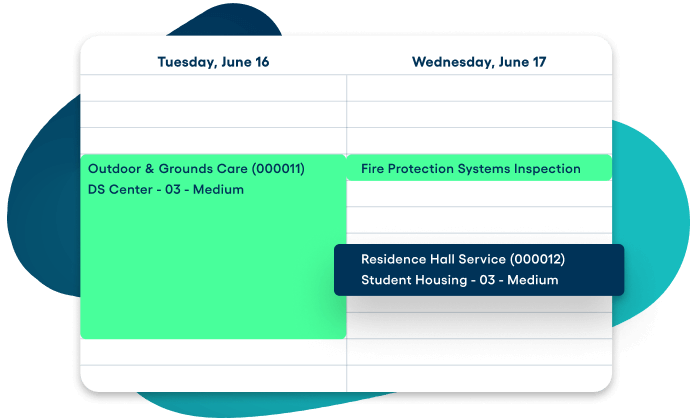 Optimize resourcing and communication
Focus on the assignments that need to be done and give the technical support team a heads up about what's coming down the pipeline.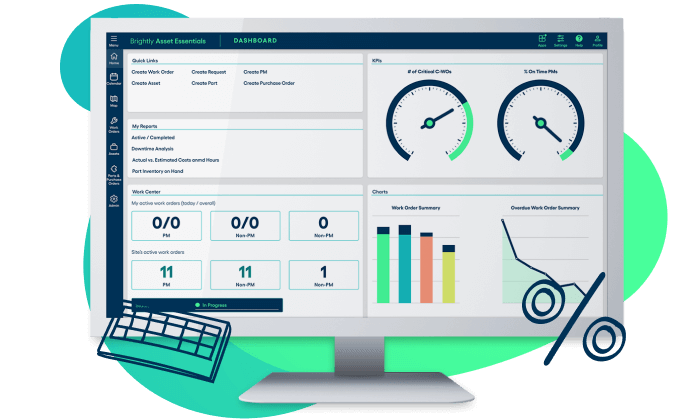 Manage and maintain all assets and facilities
Centralize asset tracking with a system that allows administrators to keep a watchful eye — no matter where assets are located.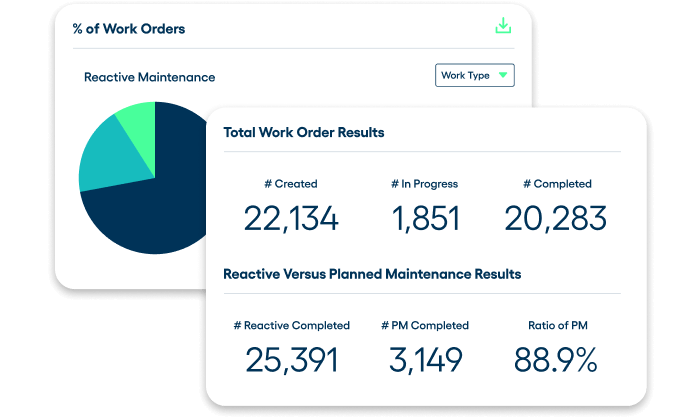 Manage energy consumption in and out of the classroom
The U.S. Department of Energy reports that schools and educational facilities spend an estimated $8 billion on energy annually, which translates to 72 million metric tons of carbon dioxide emissions and $270 billion in infrastructure repairs.
With this environmental impact, schools leverage the opportunity to be leaders in sustainability by reducing emissions from their campuses and the communities they serve through strategic energy management.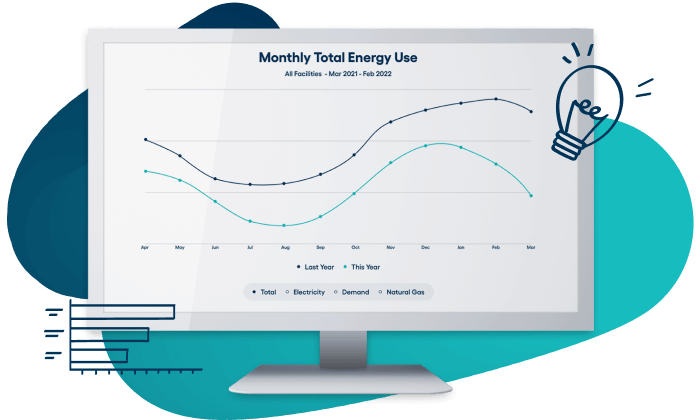 Implementing energy management software can:
Improve operational efficiencies
Energy management software helps businesses monitor and manage their energy consumption, enabling them to identify cost-effective opportunities for reducing their environmental impact.
Cut costs on utility bills
There are many ways schools can manage energy and cut costs, from turning off lights when they aren't in use to installing sensors that automatically turn off equipment when rooms are empty.
Empower better decision-making
Facility administrators can set goals, track progress and identify areas for improvement, leading to smarter decisions based on real-time data from building systems and equipment.
What can Brightly bring to the (lunch) table?
The education sector is home to some of the world's most innovative and forward-thinking minds. From colleges and universities to school districts, these facilities constantly look for ways to improve their practices and provide the best possible experience for students, faculty members and staff.
But when it comes to sustainability, it's all about learning how to do more with less — which can be challenging in an industry that is laser-focused on growth.
It doesn't have to be that way.
Brightly is here to help make smarter buildings a reality for the education industry. We are proud to partner with more than 60% of U.S. school districts to provide the best technology solutions for their operations. Our innovative asset and energy management software empowers school administrators to make better decisions about where to spend their money using real-time insights into energy use, asset management and facility maintenance.
Brightly knows that sustainability means taking care of the people, places and communities you care about. Talk to an expert today.