Blog
That's a wrap on Illuminate 2023: By the numbers
After years of hosting events virtually, it was great to see so many smiling faces filling up the Raleigh Convention Center for Illuminate! Our annual user conference was made special in large part by the incredible turnout, so thank you to all who were able to attend this four-day event. Let's take a deeper dive at what we saw across the four days at the conference.
600+ Attendees welcomed to our hometown
We had over 600 people across six different industries represented at Illuminate. On behalf of large and small organizations, you showed up in force to learn in person, network, get your questions answered in the learning lab and more!
459 Pieces of swag dispensed
Who doesn't love free swag? This year, we debuted our state-of-the-art swag machine and over the four days, it dispensed over 450 pieces of swag for you to enjoy. Everything from water bottles, t-shirts, socks and more were prizes you could take home. Did we mention that all of our swag was sustainably sourced?
301 Learning Lab customers served
The Learning Lab was a hit! Attendees were not shy about their questions about our products and modules. More than half of all attendees spent time in the Learning Lab to dive deep into a hands-on demo with a Brightly expert. From customized dashboards, to unlocking features you didn't know our products had, customers now have more confidence than ever to take their knowledge and newly discovered efficiencies back to their teams at home.
100+ Learning sessions
We had 104 different sessions given by speakers, customers and moderators from a broad range of backgrounds. Popular topics included: Managing/Maintaining Your Inventory in Asset Essentials​, 5 Proven Strategies to Boost Your PM Program with Asset Essentials​, Analytics for AE: Smarter Operations. Confident Decisions. Maximized Resources. and our famous Industry Connect sessions.​
100 Drones for one show of a lifetime
Let's hear it for the drone show! In line with our sustainable values, we traded in fireworks for a drone show. Over 100 drones lit up the sky in downtown Raleigh for the first time ever! The drones were synchronized to music and created images of our Brightly brand, our partners and other moving pictures in the night sky. If you ever see another drone show in Raleigh, you'll know that Brightly did it first.
Four facility tours
We are very grateful to our hometown city and its partners, so we like to show them off. This year, we offered four unique behind-the-scenes facility tours of the PNC Arena, Dorothea Dix Park, North Carolina Museum of Natural History and Martin Marietta Center for the Performing Arts. These tours took our clients on exclusive insights to how these four state-of-the-art facilities stay efficient and keeping their operations running smoothly.
Three Brightly keynotes
While countless Sparks spoke and moderated at Illuminate, we had three members of our Executive Leadership Team give a keynote address. You can view the recordings of these sessions from below: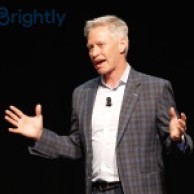 Kevin Kemmerer, Chief Executive Officer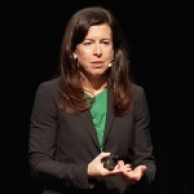 Jodi McDermott, Chief Product Officer
Brian Bell, Senior Vice President of Strategy & Corporate Development
Two testimonials
Couldn't make it to the festivities yourself? Here's what a few attendees had to say about their experience.
"The conference was great; I can only compare it to other industry conferences, but this was significantly more rewarding and engaging. I am highly recommending it to other industry professionals." - Frederick County Public Schools
"I just wanted to thank everyone for putting on such a fantastic, informative event. I'm really grateful that I had the opportunity to attend and to learn so much. Thank you!"- Desales University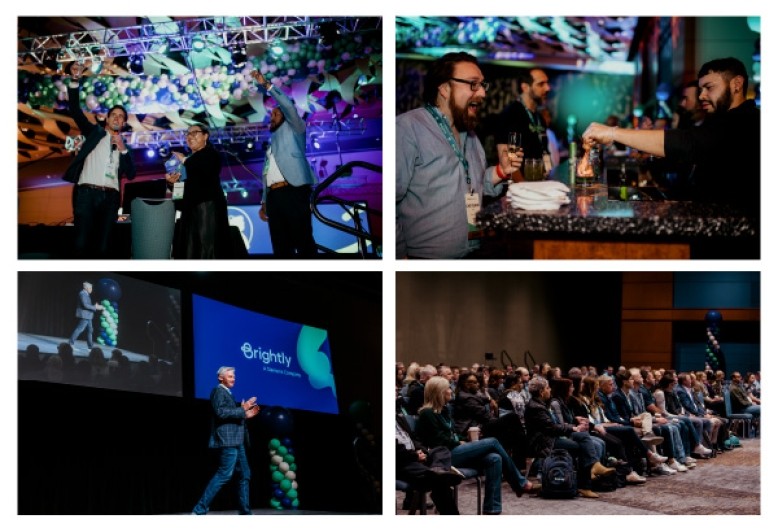 One set of dates to save
Thank you to everyone who attended for bringing your questions, ideas and your smiling faces with you to Raleigh. Our return to in-person events was a smashing success and we can't wait to see you there next year. Don't forget to save the date: March 11-14, 2024. We can't wait to see what Illuminate 2024 brings!