Blog
Two Ways to Model Asset Lifecycle Management & Help Your Budget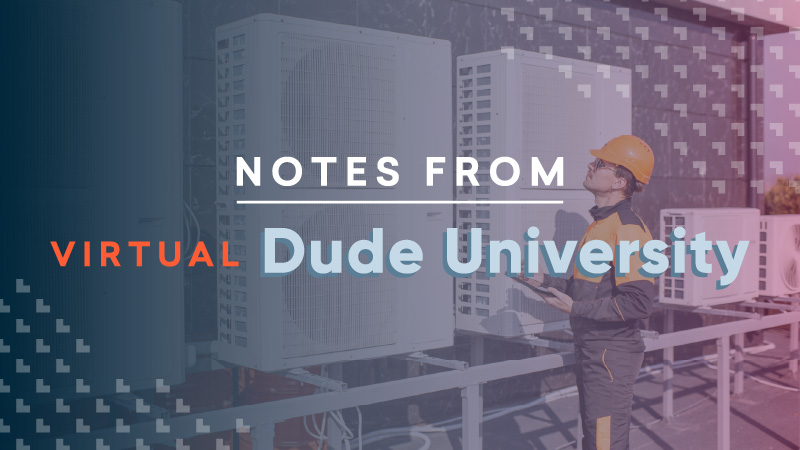 Each time you sit down to focus on strategic asset management (SAM), your goal is to optimize your budget as well as your resources within your asset lifecycle. Instead of reacting to issues, SAM allows you to proactively plan your budget based on expected asset maintenance and end-of-life requirements. As part of the process, you need to take in to account your budget, the condition of the assets and the people involved with both using and maintaining the assets. 
At our recent conference, Virtual Dude University, Enterprise Solutions Consultant Luke Anderson of Brightly walked through real-life examples of how using models with Predictor can save money while often improving the condition of the facilities. By using modeling, you first build your portfolio of assets and then see the impact of changes, such as replacing or using a treatment option, on both your budget and the usability of the assets. 

An example of an asset degradation curve also known as the P-F Curve.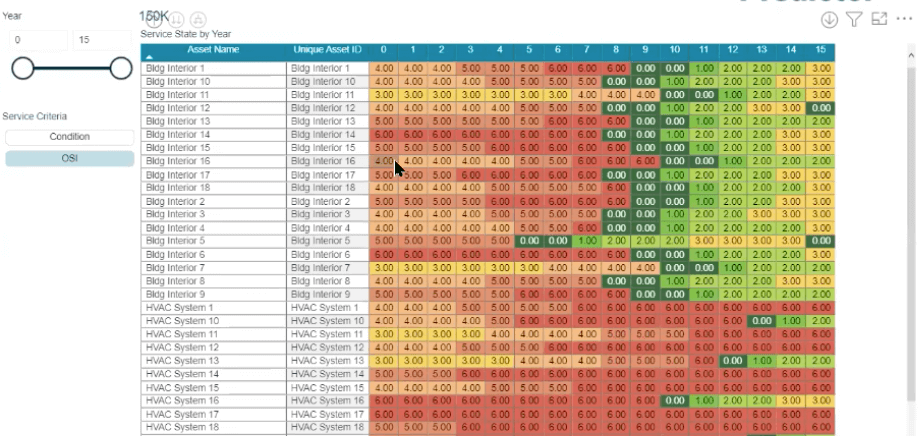 Strategic treatment modeling 
However, many organizations find that proactively using treatment options, such as rehabilitation and motor replacement, helps extend the life of their assets and makes better use of budget dollars. 
While building the model in Predictor, you can set specific parameters and criteria for the tool to use, including service criteria, such as condition, capacity, efficiency and compliance regulation, to determine when an asset gets fixed or replaced. Other important filters you can set are treatment filters, which include age/condition, energy efficiency, available funding, capacity and more. 
By using strategic asset management and treatments, you can plan up to 20 years in the future, both in terms of budget and future goals.

And by running different scenarios of factors, treatments, replacement and cost, you can see the results that each model has on the usability and safety of your assets, as well as the impact on your budget. You can also print out detailed reports for stakeholders so they can see the consequences of their decisions, especially in terms of budget allocation. 
Benefits of strategic asset management modeling
By moving to a strategic asset management approach, your organization can both see the future and make a plan. 
We hear the following benefits from operations professionals using this approach:
Increased safety and compliance. By not waiting until an asset fails, you reduce safety issues and improve usability. Organizations may improve compliance with regulations, as well. 
More effective use of budget dollars. With modeling and strategic asset management, you can make sure that each dollar is used most effectively in terms of safety and budgeting. Because you can see the impact of each decision decades into the future, you can set criteria and make the right decisions for your organization. 
Better transparency. Your stakeholders can see in black and white exactly what you will do with money allocated to your budget and the consequences of not properly funding the budget.
Less stressful budgeting meetings. Many organizations have successfully used this strategic asset management modeling tool to easily get the budget dollars they need to manage their facilities or jurisdictions most effectively. 
Through modeling with Capital Predictor, you can not only see into the future but also change it.
By mastering strategic asset management, you will have control of your assets and your budget. 
To learn more about strategic asset management and how it could help your organization get ahead, schedule a chat with one of our experts.