Blog
Chatty Cafe Scheme – Successful National Expansion
An update from Glenys Reid, Managing Director of Chatty Café Australia on the progress the charity is making, with the help of Brightly, on their start-up journey in Australia.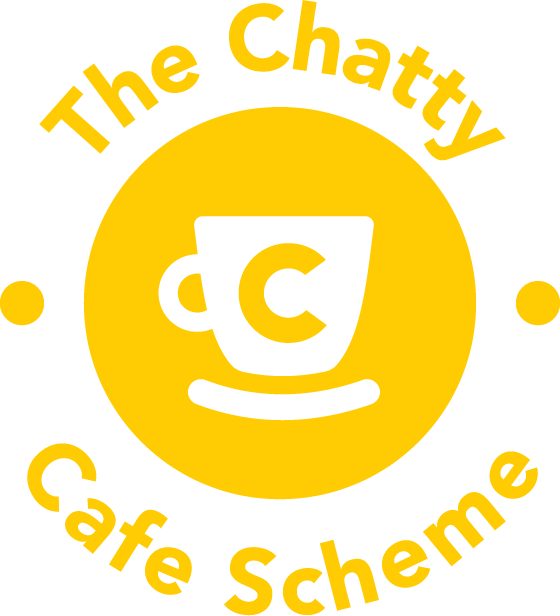 Chatty Cafe Australia is expanding across Victoria with over 100+ venues signed up to provide "Have a Chat" tables to people that may be socially isolated or lonely and we have nearly 150 people that have indicated an interest in becoming Chatty Volunteers. 
Victoria 
The Victorian Chatty Cafe Australia (CCA) venue locations range from Red Cliffs in the Northwest to Paynesville in the East, and Port Fairy in the South and include cafes, restaurants, bars, libraries, community centres, neighbourhood houses, and aged care residences. The Bayside CCA, along with SE Metro Partnerships, is going very well and continues to support the CCA with funding and promotion. We recently had 18 "Chat Around Bayside" events in 14 new commercial venues from May to July that introduced 100+ customers to the CCA concept. Also, Mornington Shire Council has provided a $21K grant for us to promote CCA and we have an amazing volunteer Regional Manager, Jacky Howgate, driving the take up of CCA in that area. Ballarat is slowly growing with venue numbers and our local coordinator there Jen Pollard from Uniting Vic/Tas has done an amazing job despite Covid to engage local venues 
Other States
We also have three venues in Queensland, the most northerly being at Port Douglas and in Western Australia, a Perth council Joondalup is discussing promoting Chatty Cafe. 
Funding
We are very grateful for the continued financial donations by Brightly employees and are very pleased to share that we are currently applying, with pro bono support from legal firm Minter Ellison, via ACNC for the charity to receive ATO Deductible Gift Recipient (DGR) status as a 'Health prevention" organisation to enable us to approach corporations such as Brightly for support under their Corporate Social Responsibility (CSR) targets   - Thank you Brightly!