Blog
How Ashley Moralez lives her Brightly values every day
At Brightly, culture is more than a buzzword; it's the core of who we are. It drives how we work together, how we treat one another, and how we move forward in the same direction. Our employer brand, The Brightly Way, outlines the beliefs and values we live by to embody our culture. Below, team member, Ashley Moralez, Senior Manager, Sales Enablement, shares her story about how she demonstrates The Brightly Way in her daily life.
In Ashley Moralez's year-and-a-half at Brightly, she's seen organizational changes, embraced the unfamiliar, and collaborated creatively across teams.
Her journey with Brightly began as part of Dude Solutions and has grown with the company through the rename to Brightly and Siemens acquisition. About the changes she's experienced, she says, "Personally, I feel pretty comfortable with the changes that we're making. We're getting really great communication about the company's direction and philosophy."
Working in enablement, the core of her team's role is to support and drive operations. With open and consistent communication, her team has developed a culture of clear and honest feedback. "Surveying our team, understanding how they're feeling, and then actually actioning on that their feedback," she says, is key to how she and her colleagues continually improve.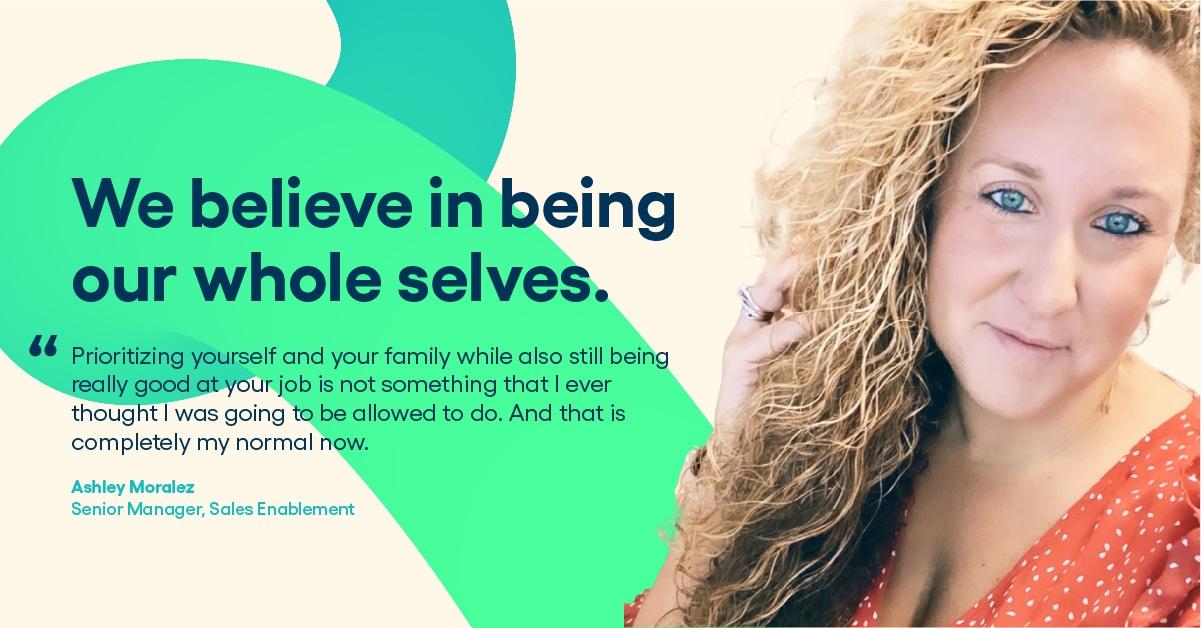 Running systematic reporting and visibility to sales teams, she and her team are proud of the creativity that communication inspires. "Thinking outside of the box is very welcome," Ashley shares about the role of creative thinking. As a result of that welcoming environment, she adds, "You can have the confidence to have those conversations."
As a leader, she models self-sufficiency and talks about how her independence plays a role in her success at Brightly. As a self-described a self-starter, she approaches her work with a balanced approach to accomplishment, saying, "I want to get things done. I want to also have fun at work while I do that." 
At Brightly, she feels respected for her whole self, for the boundaries she can set, and for how smoothly that happens. "Prioritizing yourself and your family while also still being really good at your job is not something that I ever thought I was ever going to be allowed to do," she shares, "and that is completely my normal now."