Blog
Supply Chain Update for 2023
Prior to 2020, only a small percentage of people—business world or otherwise—knew the phrase "supply chain." In 2023, I bet most fifth graders could tell you what it means. Nothing like a global pandemic, shifting consumer demands and a steady stream of world events keep this conversation going.
If you asked me during the pandemic several years ago when I was waiting months for a routine order, I would have thought by 2023 we would have figured this out. Progress is being made, but the sheer scope of the challenges and even more important, the changing dynamics of consumer demands, reshoring and onshoring of manufacturing continue to show us the need to evolve the supply chain and related operations. One of the common threads we see among people that work closely with the supply chain (procurement, sourcing, delivery, maintenance, etc.) could be described as a "hangover." There are many people whose job relies on a properly functioning supply chain—their world has been upside down for an extended period. It is no surprise that after three years of dealing with these challenges, they are tired—I would have a headache as well!
The good news is that there are signs of easing:
The global slowing of economies benefits built-up pressure within the supply chain. As demand slows, fewer items move through the supply chain.
Putting COVID-19 restrictions in the rearview mirror
Smart organizations have made it an imperative to have numerous sources for critical products, materials, spare parts and others. We are getting better at working with the supply chain. For example, adjusting just-in-time (JIT) inventory policies to accommodate the extended delays. JIT can still work—it just needs good data and accommodation for longer lead times and alternative sources.
Reshoring and onshoring—although it will take a lot longer—are reducing volatility and risk-exposure. Recent US legislation and policies such as the CHIPs Act, Made in America and infrastructure legislation are helping fuel reshoring as US manufacturers are getting a boost.
Technology innovation in all aspects of the supply chain has grown at a feverish pace. We are witnessing a lightning-fast evolution that will be discussed in future business-school curriculum for decades.
ESG (Environmental, Social, Governance) initiatives—no longer just the domain of mega-sized orgs—is also driving supply-chain changes. Organizations focused on carbon reduction and other sustainability best practices cannot be gathering products from all corners of the globe.
There is a generational operations lesson here: We cannot take our supply chain for granted. To keep costs under control and remain profitable, we must do better with factors we can control. This aids in supply chain resilience and predictability.
Once again, technology is a savior during challenging times
Uncontrollable factors such as rising costs (labor, energy, etc.) and global events are some things we cannot directly change, but rather need to work around. The 4th Industrial Revolution (AKA "Industry 4.0") is key to giving all organizations viable, impactful and easy-to-use tools to work around uncontrollable factors. These great tools not only help us with supply chain challenges, but all aspects of our operations.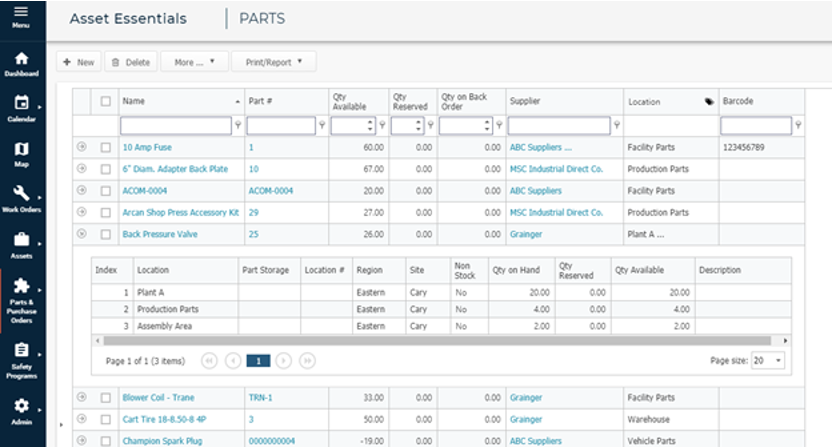 Digital transformation of our operations takes many forms. Some key areas that help us in our supply chain operations—especially focused on maintenance:
Transforming from a reactive, "firefighting" operational mode toward a smooth, preventive and predictive environment is a key. Anyone who has had the situation where an unexpected failure of a key asset completely messes up everyone's day (or possibly week!) knows this pain. Adding salt into this wound is to realize you are missing key spare parts to make the repair and your single source is backordered, extending the disruptive and profit-killing downtime.
Having excellent visibility into the spare parts you need well in advance to allow for slower supply chain is crucial. Spare parts management also needs to allow for multiple sources and vendors, as well as the ability to share parts across your enterprise in the event an outside source is unavailable. Just-in-time inventory can still work, but you must consider the supply chain challenges.
Using strategic asset management principles along with excellent analytics around your operations and maintenance history to forecast replacement will give you the time to plan around supply chain challenges. Artificial intelligence and machine learning are key components to this.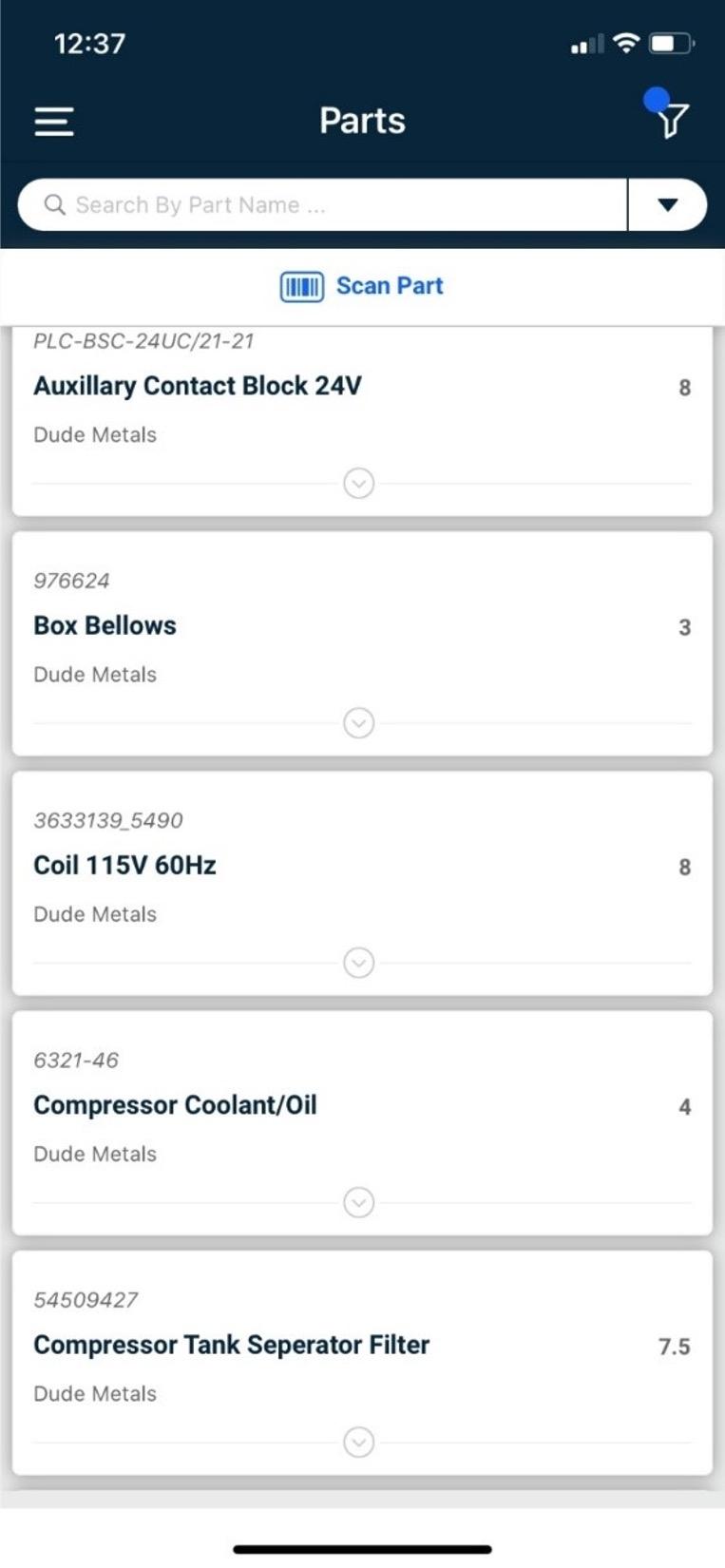 All these key areas are completely controllable within your operations. You just need to right technology, partner and a willingness to see these processes improve through digital transformation.
Conclusion
The supply chain is starting to settle into the new "normal." I don't see us going back to the old ways, not until the "hangover" is erased from the memories of anyone who relies on a properly functioning supply chain. It is for the better: The reshoring and on-shoring is good for local economies and good for the planet. The technological innovation will benefit all industries, now and into the future. We cannot control factors such as inflation, pandemics and global events, but we can use technology to help keep our organizations limber, efficient and strong. This is especially true with the supply chain.