Tradeshow
American Society for Health Care Engineering (ASHE) Annual Conference & Technical Exhibition
August 6-9, 2023 San Antonio, TX
The ASHE Annual Conference brings together thousands of health care facilities professionals to learn about new developments in the field, network...
ICC
October 8-11, 2023 St. Louis, MO
The International Code Council is the leading global source of model codes and standards and building safety solutions that include product evaluation...
DNV Healthcare Symposium
October 9-12, 2023 Salt Lake City, Utah
The 2023 DNV Healthcare Symposium provides attendees with information on current and emerging healthcare issues, the latest thinking, innovative...
PASBO
October 9-10, 2023 State College, PA
PASBO's Mission: To develop & support leaders in school business operations
SMRP
October 16-19, 2023 Orlando, FL
The Society for Maintenance & Reliability Professionals (SMRP) is a not-for-profit professional society formed by practitioners to advance the...
MFAA
October 17-18, 2023 Worchester, MA
The MFAA is excited to announce our "Save the Dates" for the annual Fall Conference and EXPO. We are brining things back to basics and are hosting...
Highways UK
October 18-19, 2023 Birmingham NEC, Hall 5
Highways UK is the must attend for the highways and road infrastructure sector in the United Kingdom. It is the place for market knowledge, innovation...
TASBO
October 19-20, 2023 Corpus Christi, TX
The School Operations Conference provides professional development for keeping schools safe and running well. This event provides more than 300...
IAM
October 23-25, 2023 Toronto, Canada
The Institute of Asset Management North America Conference 2023 is taking place in Toronto, Canada, at the Metro Toronto Convention Centre from 23-25...
AEE World Conference
October 25-27, 2023 Orlando, FL
Join your peers to discuss industrial energy management, sustainable development, alternative & renewable energy, buildings and the flexible grid of...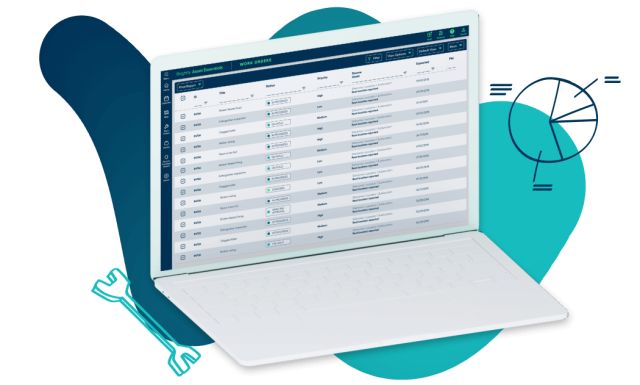 Ready to see what smart asset management can do for you?
Let us show you how Brightly can light the way to a bright future.