Report
Verdantix Green Quadrant: Enterprise Asset Management Software 2022
We have been recognized as "a Leader" in the 2022 Verdantix Green Quadrant®: EAM Software report. In the report, Brightly is acknowledged for delivering a comprehensive data-driven EAM solution, underpinned by its foundational computerized maintenance management systems (CMMS), more than 20 years of data and breadth of expertise across the markets it serves. 
Download the full report for more information.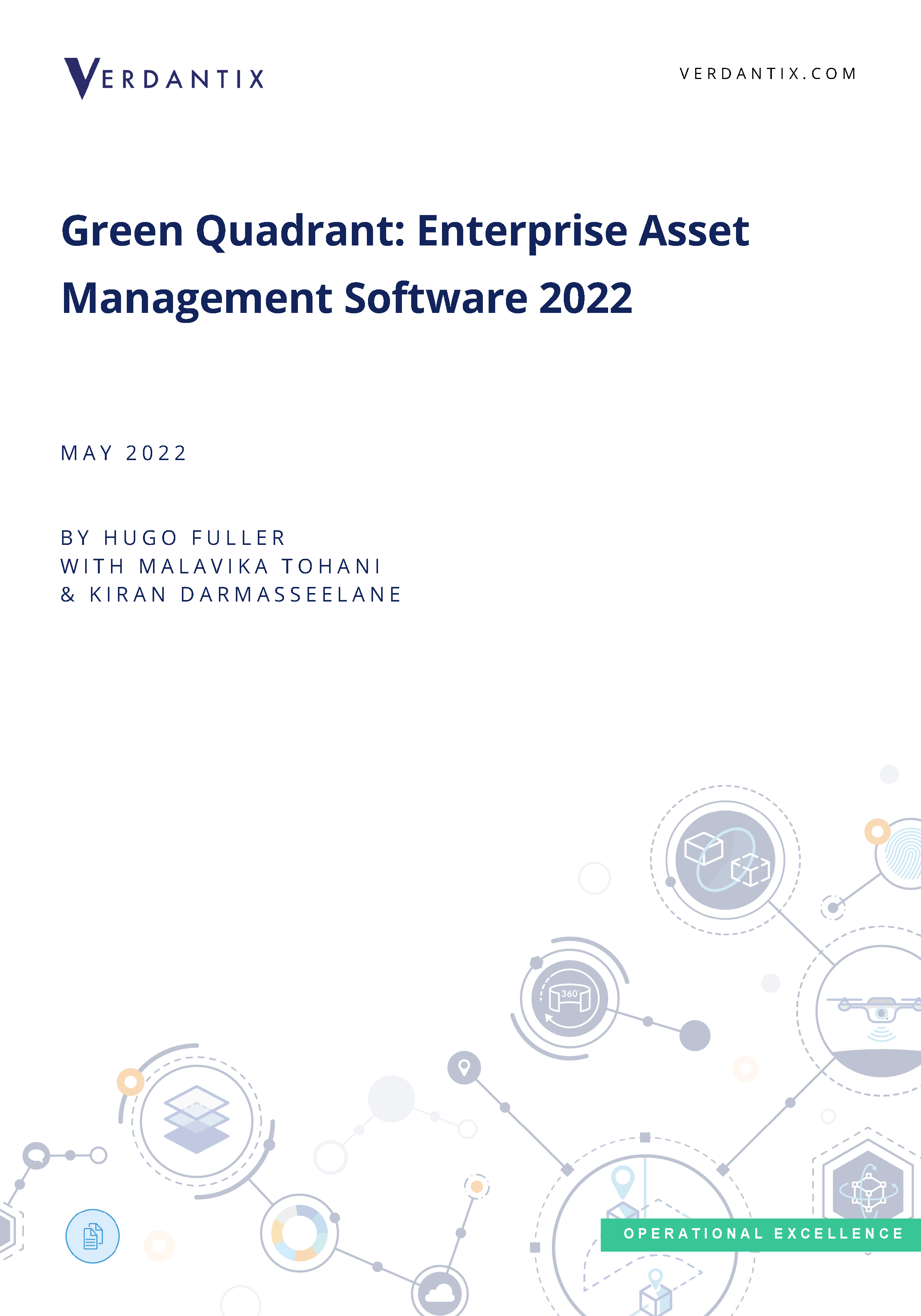 Analysis & Findings 
This Verdantix Green Quadrant® analysis benchmarks the most prominent EAM software vendors in the market and surveys decision makers on operational excellence initiatives. The report indicates several trends influencing growth in the EAM space, including mobile functionality, rapid implementations and analytics for predictive maintenance strategies (Source: Verdantix, Green Quadrant: EAM Software 2022). Based on the Green Quadrant analysis, Brightly earned a top position for both market momentum and product capabilities in the Leaders' Quadrant.    
 "Spend on EAM software is set to grow as companies focus on cost-savings, maintenance strategy digitization programmes, digital system consolidation and sustainability. As a Leader in the market, Brightly Software is well placed to leverage their expertise to deliver a comprehensive EAM solution with a feature-rich mobile app," commented Hugo Fuller, Technology Analyst, Operational Excellence at Verdantix.  
"These independent findings support our efforts to proactively build a portfolio that aligns important capabilities to address the challenges of our time," said Brian Bell, senior vice president, strategy at Brightly. "Our recent expansions allow us to better partner with organizations across the globe on their journey towards sustainable, full asset lifecycle management, wherever they may be. It's rewarding to see our momentum in the EAM market be recognized by a third party such as Verdantix." 
To learn more about the Verdantix "Green Quadrant: Industrial EAM Software 2022" report, visit www.verdantix.com. For more information about Brightly's vision and its EAM solutions, visit www.brightlysoftware.com/becoming-brightly.