Blog
Inflation-Busting: Moving from Reactive to Preventive Maintenance
Note: this is, Part 3, an expansion on the "Inflation-Busting: Controlling Costs with CMMS". Today's focus is around optimizing your maintenance operations team.
Today's financial headwinds are challenging. Inflation continues to stay at record levels, challenging not only our personal lives, but also our organizational budgets. Money is hard to come by for everyday operational expense increases, even worse if you are constantly hit with reactive "fire-fighting" type expensive work orders. Much of these headwinds are beyond our personal control—how can we keep up with the maintenance and related demands of our organization? How can we move towards a more predictable, preventive maintenance culture? Computerized maintenance management systems (CMMS) can provide much needed relief in very specific ways. In this blog, we discuss where you can find efficiencies that alleviate these headwinds as well as keep you on budget and profitable. 
CMMS helps you move to a preventive maintenance culture
Optimizing, preserving and protecting your assets and facilities is essential. It is a fact: Reactive maintenance is far more expensive than preventive. Preventive maintenance takes an investment of your team's time, but it pays off handsomely. As you make strides toward better preservation of your facilities, these optimizations will not only help in tough economic times but set you up for future improvements down the road as inflation and the economy eventually improve. Brightly's Asset Essentials CMMS and enterprise asset management (EAM) software can truly help optimize your team, allowing you to move from a firefighting and reactive to a smooth and preventive environment.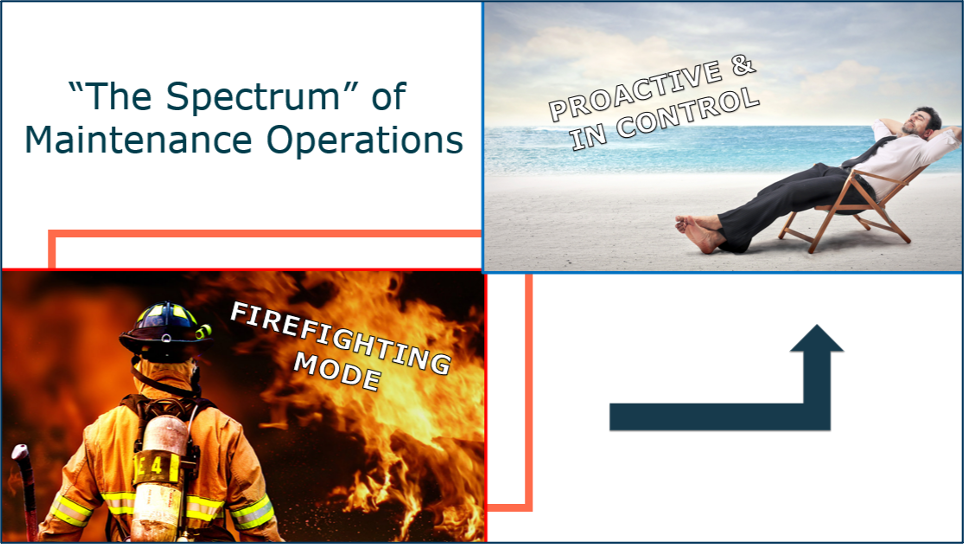 The Maintenance Spectrum
All maintenance organizations are at different points in the spectrum from 100% reactive to nearly all preventive. The Society of Maintenance and Reliability Professionals calls for an 80% preventive/20% reactive to be considered "stable", while 90/10 is considered "world class". Many I speak with are not at these levels—many factors contribute. It does not matter where you are, just that you start your journey to improve. Using a CMMS is a big part.
The "spectrum" of maintenance can be described as:
Run-to-Fail (R2F): Only for short-life, disposable, durable, non-maintainable, low-cap assets, etc. 
Preventive Maintenance (PM): "Every X" – calendar or usage (runtime hours, cycle count, etc.)
Condition Based Maintenance (CBM): Continuously monitor assets to spot impending failure (pressure, temp, vibration, oil analysis, etc.) 
Predictive Maintenance (PdM): Monitoring assets during normal operation to proactively avert downtime.  Aided by IoT, machine learning and AI
Prescriptive Maintenance (RxM): PdM, but with suggestions on actions to take to fix/improve
At minimum, we need to have a heavy dose of preventive maintenance—CBM, PdM, etc.—can be a future expansion offering even more value. It is a lot easier than you think.
How does a CMMS help with Preventive Maintenance? 
Once you begin your journey with a CMMS, you will be entering your facilities/assets into the system. You can take a broad approach or possible focus on key, critical areas that have historically caused a lot of disruption when failing. Maybe it is a particular facility, production line or other series of assets—identify and enter those first.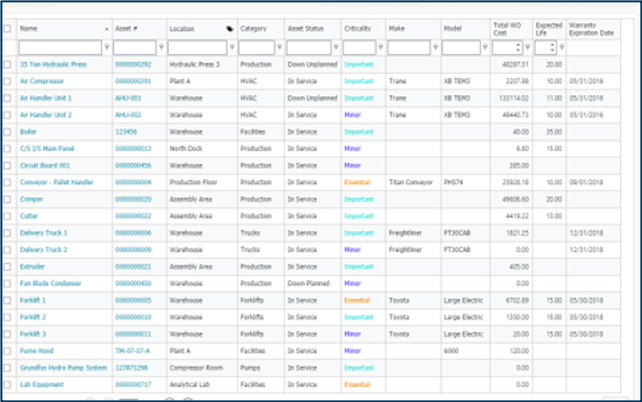 Once you get your assets in the system you can build simple "PMs" and have them automatically pop up when the maintenance is needed. Each PM can have basic information at first: location/asset, person/team/contractor doing work, basic instructions and when you want to be reminded is all that is needed at first. Reminders can be daily, weekly, monthly or another set interval of time.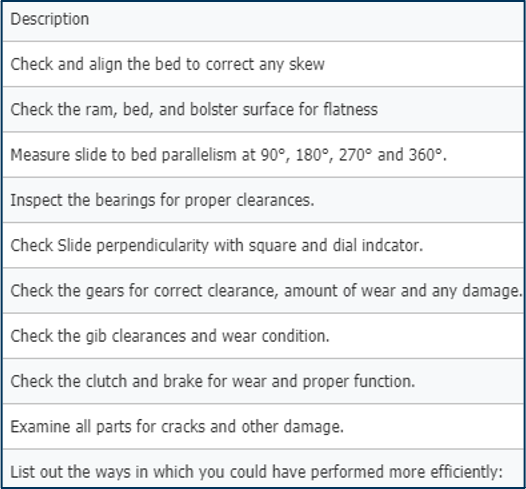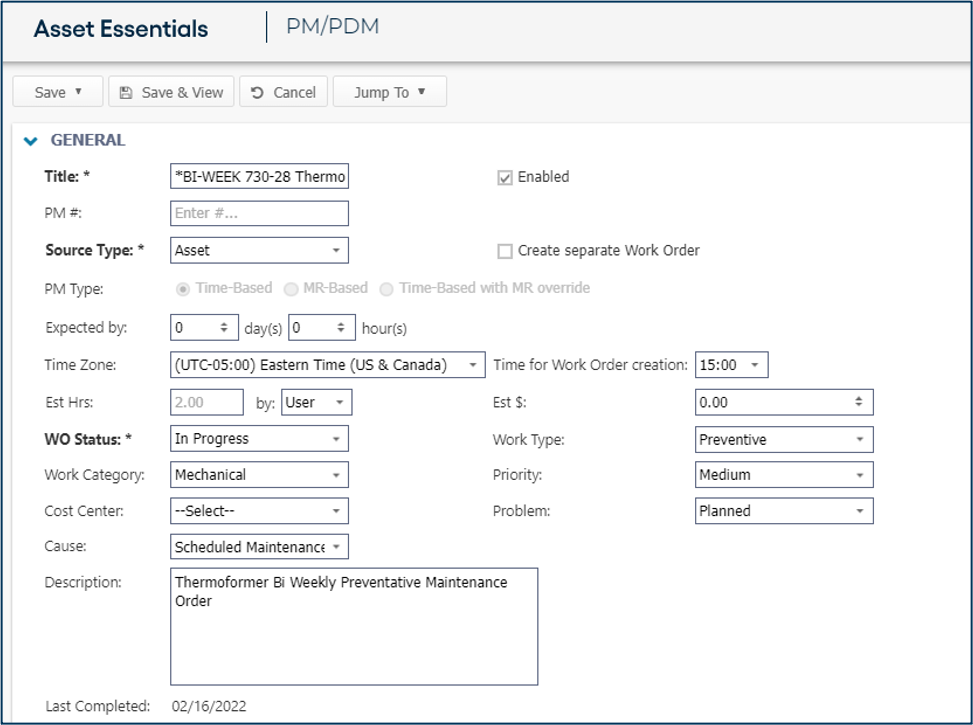 As you have more time, you can add more assets and PMs, including more detail such as parts you might need, safety notes, picture or videos and other. Other areas to expand might be for "usage based" (sometimes called "meter reading based") PMs—for example, every 3000 miles, 1000 hours, 10,000 cycle-count, etc.
Once you build these PMs, you and your team will receive automatic reminders when the PM is due. These will show up inside your CMMS—on your dashboard, work order summary screen and on your mobile device. Alerts via email or chimes on your mobile device will make sure they don't slip through the cracks.
Utilizing IoT
The Internet of Things (IoT), especially utilizing Brightly's Smart Assets tool, will let your buildings, facilities, assets, etc., automatically tell you when they need maintenance. A simple example: utilize an inexpensive, easy-to-attach, wireless sensor on a pump. As vibration or temperature readings creep out of tolerance, send an alert or work order. This will help you catch small problems before they become large and disruptive.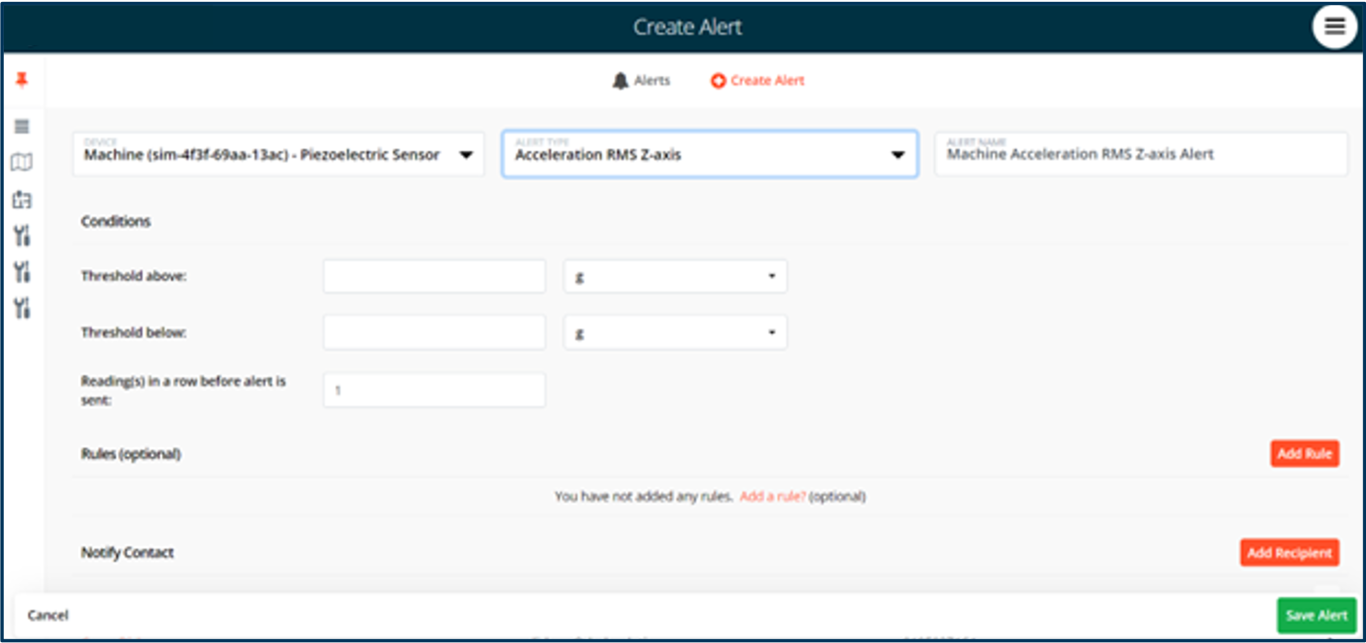 "I don't have time for my preventive maintenance!"
This is a very common phrase by organizations stuck in the reactive-maintenance ("break/fix") cycle. Yes, PMs take time, but that investment will "make time" in many cases—exponentially in the future. If you don't start, you will never get there. A CMMS makes the PM process streamlined and easier on the team's workload. Balancing critical reactive maintenance work orders with needed PMs is key. Over time, as you schedule in PMs, you will start to see that shift where some of the shorter, easier, "inspection" type PMs catch issues before they might have spiraled into more disruptive downtime.
"Crawl, Walk, Run"
You can't start off the first day with a dramatic shift from reactive-to-preventive maintenance. The first critical step is to implement a CMMS, such as Brightly's Asset Essentials. During the implementation and training phase, your Brightly representative will query you as to what your "hopes, wishes and desires" regarding a CMMS are. A healthier reactive/preventive maintenance work order ratio should be at the top of the list.
I suggest that you take small steps, or "crawl," first. One option is to select a handful of assets in your operations that have historically caused the most disruption when unplanned downtime occurs. We all know them: those assets where your staff calls and screams "XYZ is down again, and I am screwed!". You can enter those assets into your CMMS with basic information. Then setup basic PM reminders, likely with enough frequency to potential catch issues when minor, but not so frequent that you get "PM reminder overload." Instructions for these PMs can be basic at this point—maybe add a picture or even a video to help the younger, less trained team that might be performing this task. This first basic step will catch problem early, starting the positive momentum.
Next you "walk": Maybe add more assets and extend the number or detail of instructions to make it clear to anyone performing the task. More of the same, but a wider reach of your facilities and assets. Also, in the "walk" phase might be to make sure you are entering solid intel for your reactive work orders—problem codes, cause codes, hours of downtime, etc. This data can be used to help identify the facilities or assets that are hurting you the most. These should become a focus of your preventive activities.
To "run" can go in many directions: adding spare parts, safety programs, more detailed instructions, barcoding, IoT/predictive maintenance, better KPI analysis and others. At this point, you will really start to see that shift towards preventive maintenance and the amount of time you have freed up more than justifies more time in a CMMS to take it to the next level.
Conclusion
It does not matter what you current reactive/preventive ratio is: Most important is to start addressing this with a CMMS and make improvements. The cost savings is extremely clear—PMs are way less expensive than corrective maintenance work orders.

It will also help extend your asset or facility life—a huge capital expenditure savings. 

Beyond financial gains, the general culture, both of your maintenance team and those they serve, become better. Fire-fighting maintenance activities are no fun for everyone involved. Preventive maintenance creates calmer, smoother, more productive operations and better cost-control. Start your preventive maintenance journey!
Read Part One and Part Two of Paul's Inflation-Busting series.