Blog
Inflation-Busting: Controlling Costs with CMMS
Everything is getting more expensive – in our business, work and personal lives. The sight of people shaking their heads at the grocery-store checkout counter proves this. When costs for spare-parts, supplies, labor and other expenses rise, you need to search elsewhere to find relief. Computerized Maintenance Management Systems (CMMS) can provide much needed relief in specific ways. There are lots of easy targets to control rising costs – you just need to know where and how to optimize. In this blog we discuss where you can find cost savings that can keep you on budget and profitable.
CMMS = "do more with less" a.k.a creating "lean" operations 
When budgets get tight, but the workload does not slow down, you cannot just blindly make cuts – you must be smart about it. It is essential to find areas where operational improvements (sometimes called "continuous improvements") will save you money while simultaneously keep up with the same level of maintenance and operations services. These optimizations will make the difference in tough economic and labor-constrained times, setting you up for future improvements down the road.
There are numerous "levers" in Brightly Asset Essentials™, a cloud-based CMMS, that you can push to create these optimizations. See some examples below. 
Work Order/Team Optimization
Optimizing your team in labor-challenged times is essential. Not only is there too much work to do, but sometimes not enough experienced people to do it. For example, your retiring veteran technicians are being replaced by lesser-experienced techs. The combination is a risk to the quality, timeliness or repairs and rising costs of the corrective and preventive maintenance. Asset Essentials can truly help: 
Find the right technician (or contractor) with the right skills and availability to do the best job. Automate the entire work order from notification, providing quality instructions (text and video) and needed spare parts – right to the tech's mobile device. 
Shift to a more preventive posture (vs. fire-fighting corrective maintenance). Easily automate PM work orders – this investment will drastically reduce disruptive corrective maintenance and unplanned downtime. 
Make progress on your maintenance backlog – especially aided by more preventive maintenance.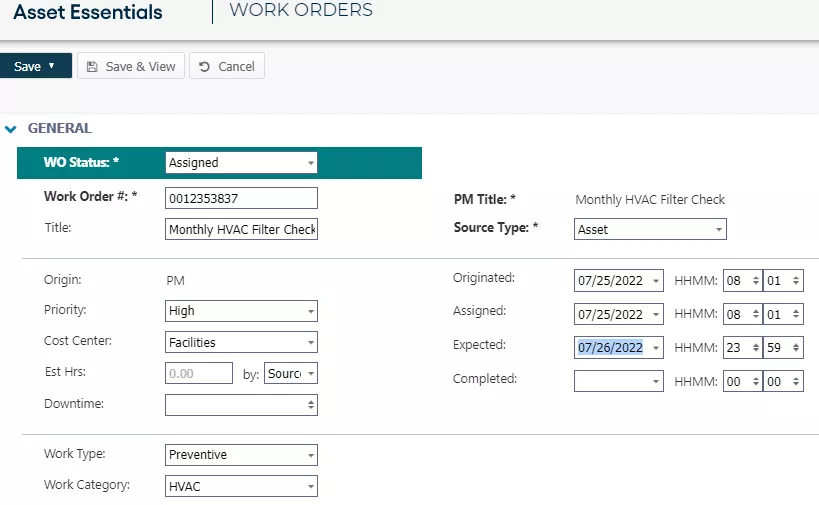 Examples from existing clients using Asset Essentials CMMS showed a reduction in average work order time from 3.13 hours down to .95 hours. Cutting average WO time by 1/3 frees up those technicians to be working on preventive maintenance, getting ahead of backlogged maintenance and other more productive tasks. 
Preventive maintenance is far less expensive than corrective: a client shows that the average cost of a correct maintenance work order is $400. The average cost of a preventive: $52! Do the math: PMs are not only better for stability of your operations, but they are also far less expensive.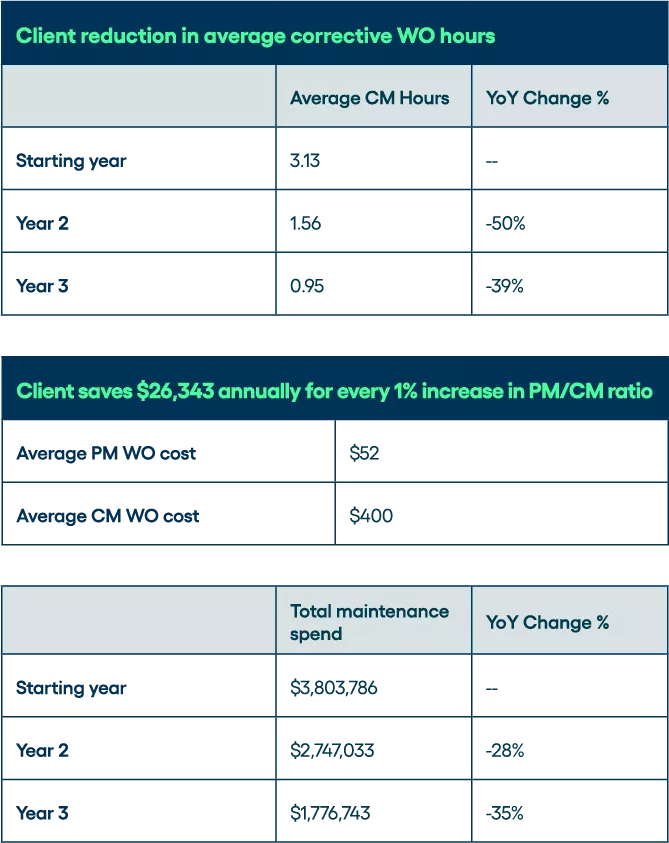 Asset and Facility Optimization 
Knowing all your facilities, buildings, grounds and the assets that you need to maintain is critical. Having the location, make, model, etc. on a map (including related work orders) is a super helpful tool. Assets in particular need solid preventive maintenance schedules to keep them from having disruptive failures. Utilize the facility and asset management tools of your CMMS to help these assets run better, longer with less unplanned downtime.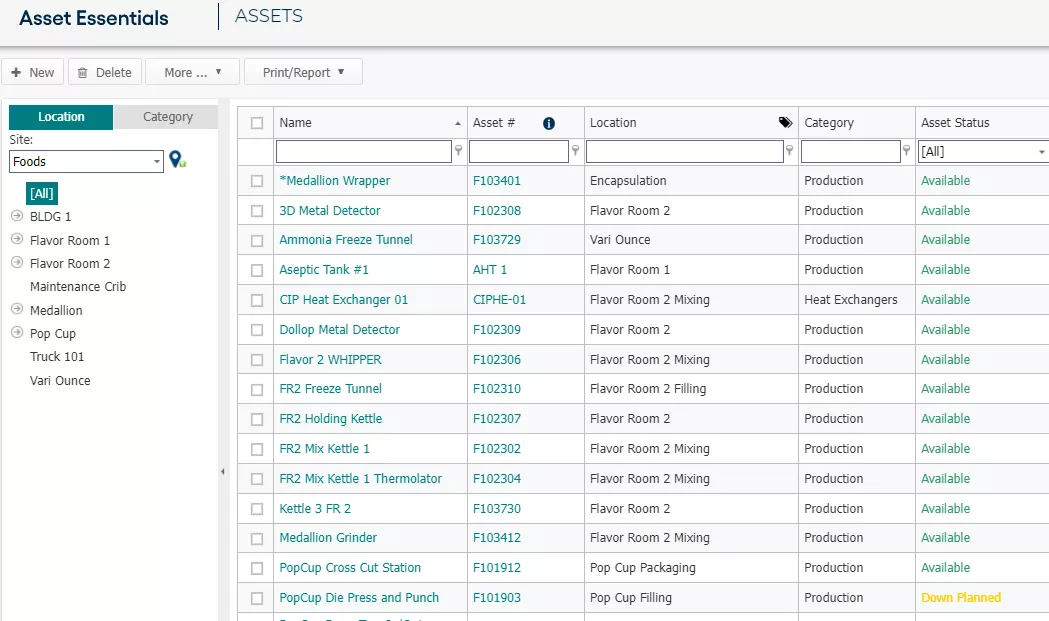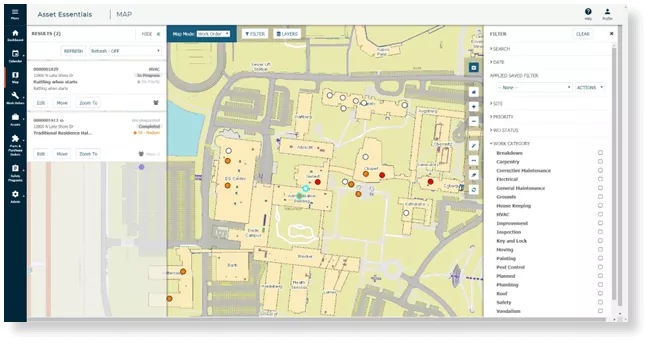 Better asset/facility management pays off: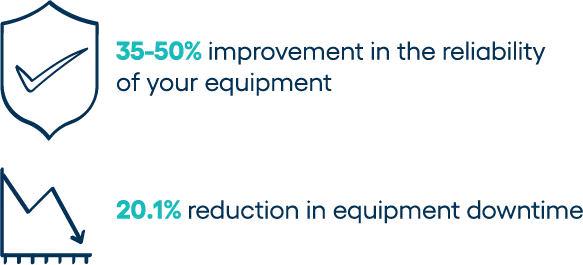 Proper implementation of CMMS has shown as much as 35-50% improvement in the reliability of your equipment.
Unplanned downtime is an operational and budget killer: CMMS can show on average a 20.1% reduction in downtime.
Spare Parts Optimization 
Having the right spare part, at the right time (and hopefully at the right cost) will help in many ways. There is nothing worse than a maintenance technician running to make an emergency fix and the part is not in the storeroom (often called a "stock-out"). Worse yet, in these majorly challenged supply chain times, the part may take much longer (and be more $$$) to arrive. This will really hurt your operations, extending downtime, frustrating staff and customers. Poor spare parts management is inefficient and expensive.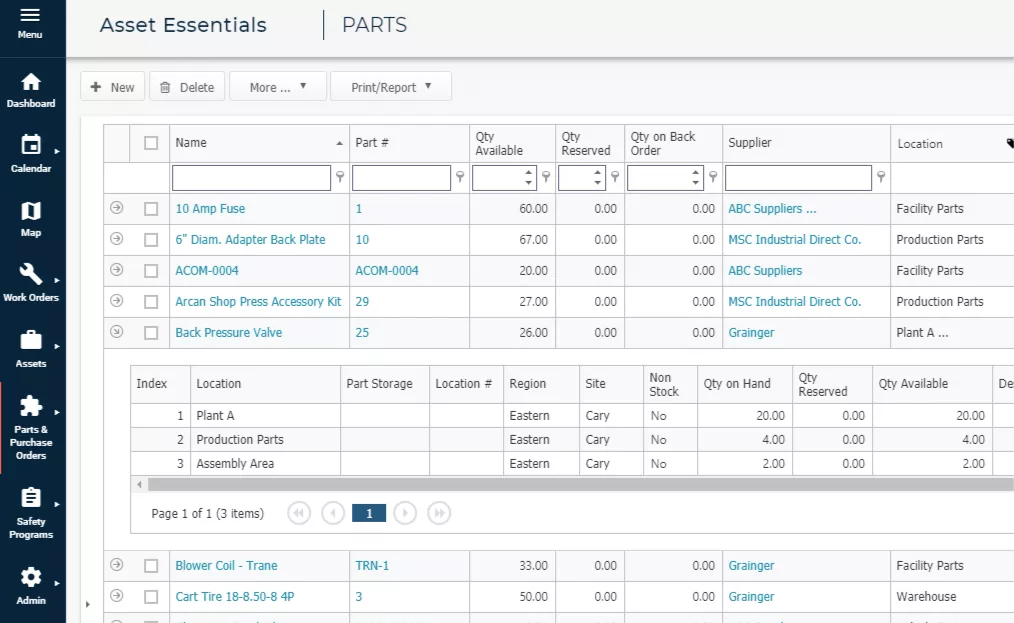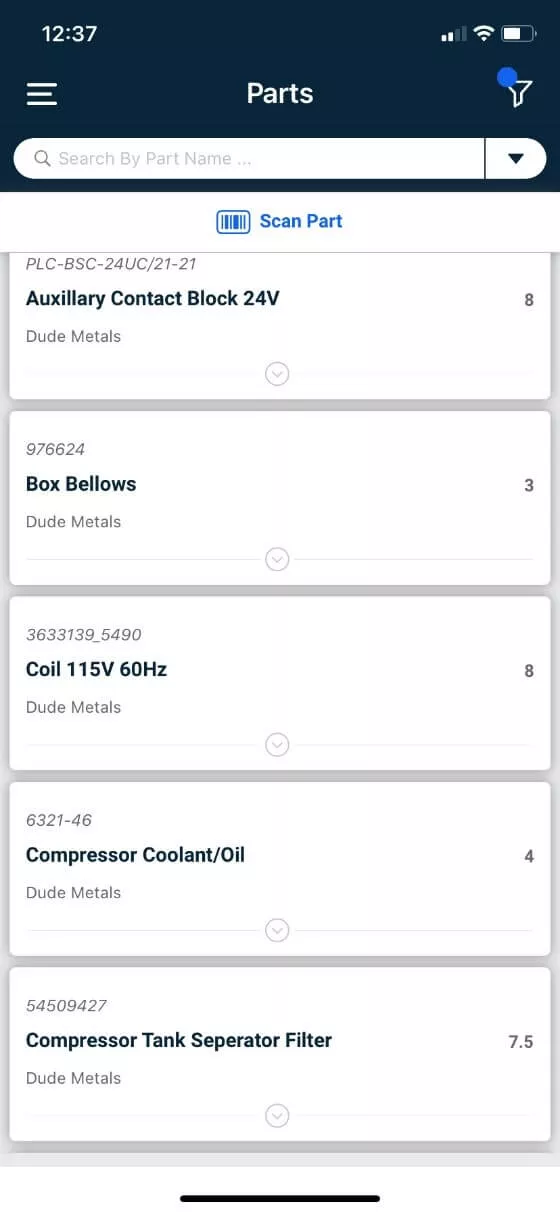 Safety & Compliance 
We all know that "safety is no accident", but do we really make it easy for our technicians to have readily available safety instructions, LO/TO procedures, JSAs, etc.? Asset Essentials can have this critical information right at the tech's fingertips. OSHA-related issues are expensive and disruptive. Not passing a compliance-related audit is the same. Use CMMS to aid in these safety and compliance-related issues.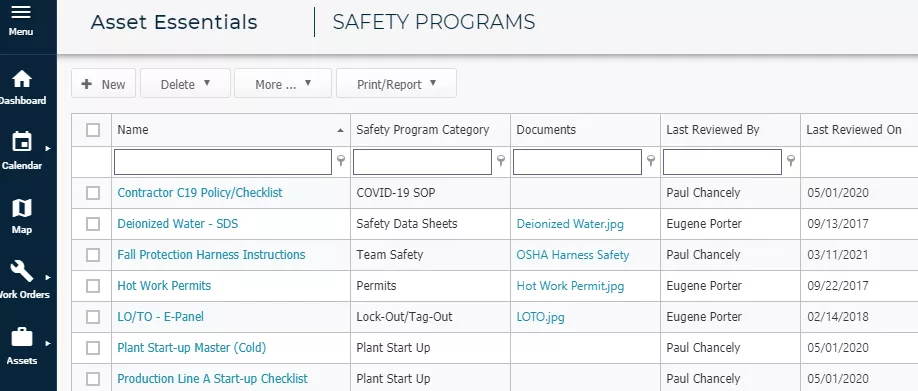 Finding "Bad Actors" 
Analytics, reporting, key performance indicators (KPIs) and other metrics are valuable in helping you identify where your maintenance problems stem (i.e. "bad actors"). Too much asset downtime? Easily identify the assets, problem codes or cause codes where the downtime is coming from and take corrective action steps to improve. Work orders taking too long? Identify the types of work orders, people doing them, etc., and take steps to help correct. Reporting starts with good data. CMMS can record all kinds of information around our facilities, assets, people, work orders, etc. That intelligence can really show you how and where to improve.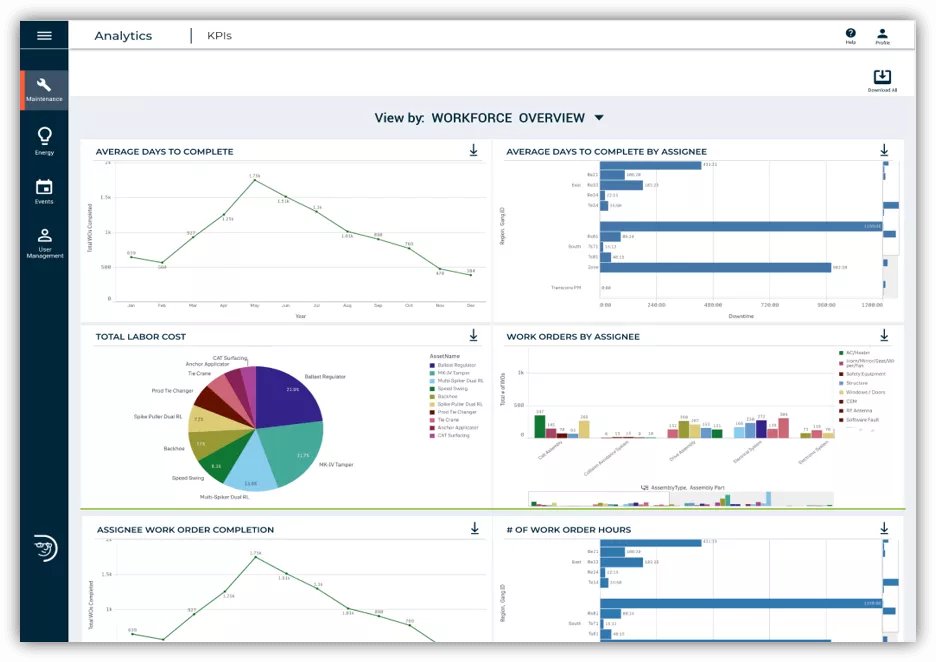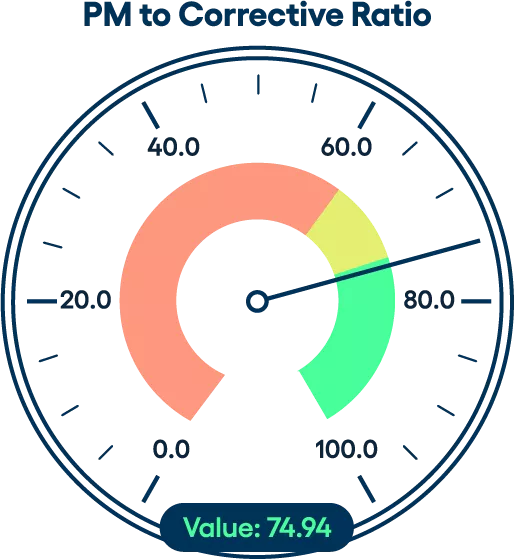 Utilizing IoT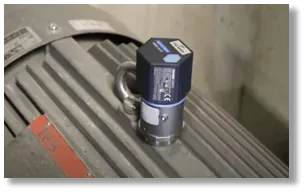 The Internet of Things (IoT) – especially utilizing Brightly's Smart Assets tool while letting your buildings, facilities, assets, etc. automatically tell you when they need maintenance. A simple example: utilize an inexpensive, easy-to-attach, wireless sensor on a pump. As vibration/temperature readings creep out of tolerance, send an alert/work order. This will help you catch small problems before they become large and disruptive.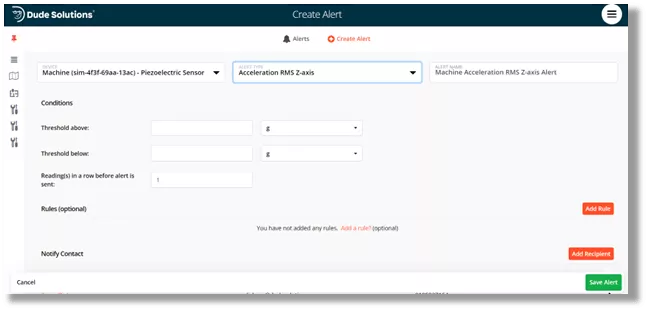 Making Progress: Crawl/Walk/Run 
Regardless of how reactive your organization tilts, you can always improve. Adding CMMS to your toolset can start extremely simple: add your critical assets and buildings, make basic PMs to remind you when you need to get the work done, start to capture your corrective maintenance work orders, etc. Starting slow, basic and build from there. In time you will use more of the available capabilities. Each of these steps – even the baby-crawls will show improvements and control costs.  
If you are already using Asset Essentials and want to take it to the next level, expand your usage: automate requests, spare-parts management, meter-reading-based PMs – many other options that will help achieve the goals of lowering related costs. With all good software comes the critical importance of services to get it properly implemented. Lean on Brightly's excellent services: helpdesk, training, consulting, etc.: whether trying to "crawl" or trying to run. 
Conclusion 
You may not be able to control inflation – or other budget and profit-killing impacts, but you can the next best thing: plan for it and reduce impact with "lean operations". The best thing about lean, it works not only in bad times, but good as well. A lean operation is safer, smoother, better morale and will keep uncontrollable factors at bay.  
Check out Part 2 and Part 3 of Paul's Inflation-Busting series.