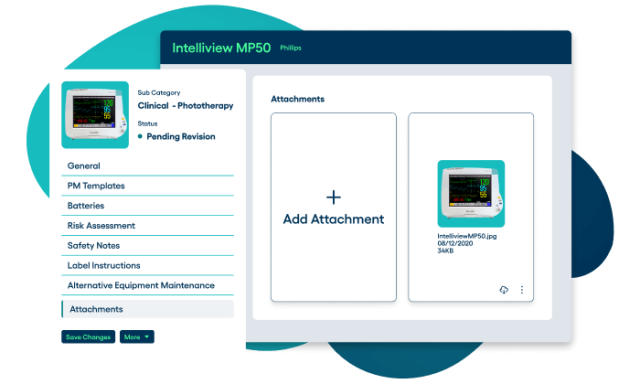 Medical Equipment Maintenance Software
Transform BioMed operations with our cutting-edge Medical Equipment Maintenance Software. Maximize equipment efficiency, prolong lifespan, and elevate patient safety. Step into advanced BioMed care now!
Unite biomed and facilities across locations and boost efficiency with standardized processes

Tackle compliance proactively with intuitive, asset-based workflows

Prioritize work and better allocate staff time with built-in tools

Boost morale and accuracy — capture and access information as techs make their rounds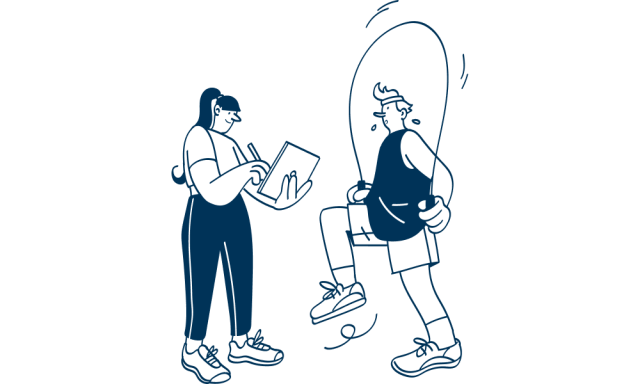 Work at peak efficiency, with maximized uptime
Elevate your medical operations: Our software ensures medical equipment runs at peak efficiency, reducing downtime and disruptions.
Prolong equipment life: Regular maintenance schedules and predictive analytics detect issues early, ensuring consistent performance.
Enhance patient care: Efficient equipment ensures fewer interruptions, leading to optimal patient outcomes.
Streamlined diagnostics: The software's intuitive features enable faster issue detection, ensuring equipment is always ready for critical procedures.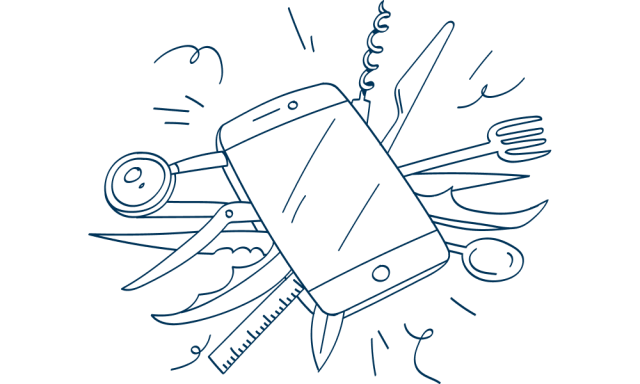 Automate compliance and related asset workflow
Seamless Compliance Management: Our software automates the intricate processes of medical equipment compliance, ensuring all standards are met. With real-time tracking, stay always ahead of regulation changes and updates.
Effortless Asset Workflow: Streamline and centralize your equipment maintenance schedules. Automation reduces manual errors and boosts operational consistency across the board.
Reduced Compliance Risks: Leveraging automation minimizes the risk of non-compliance, ensuring every piece of equipment adheres to industry standards. The software's proactive alerts notify teams of upcoming compliance milestones.
Data-Driven Decision Making: Harness the power of automated analytics and reporting. Make informed decisions on equipment maintenance and compliance strategies, optimizing both time and resources.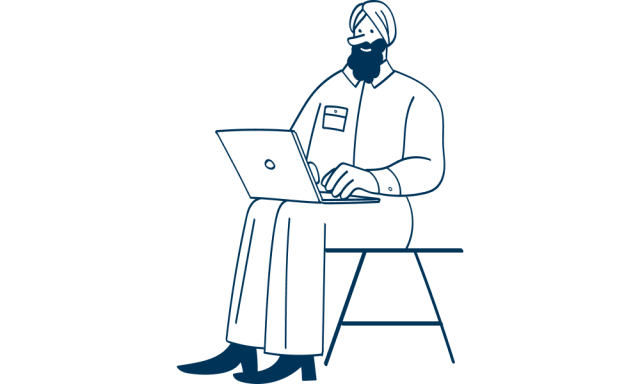 Make better decisions
Enhanced Data Analytics: The software provides in-depth equipment performance metrics, allowing healthcare and biomed facilities to identify trends and inefficiencies. Armed with actionable insights, teams can implement informed strategies for improvement.
Predictive Maintenance Planning: Utilizing the software's advanced algorithms, facilities can forecast potential equipment failures before they occur. By proactively addressing these issues, healthcare centers ensure uninterrupted service, reducing unexpected costs and downtime.
Comprehensive Reporting: Medical equipment maintenance software consolidates vast amounts of data into comprehensive reports. With a clearer view of equipment health and compliance status, decision-makers can prioritize tasks, allocate resources, and plan for future investments more effectively.
Product features
Prioritize and simplify compliance-related work
Benefits
What can you expect from partnering with us?
Easy-to-use, configurable solutions
Configurable, easy-to-use tools
TheWorxHub is easy to use and configure to meet your unique operational needs.
A safe, enterprise-grade platform
Our cloud-based SaaS solution is certified to meet the highest standards of security and reliability.
Accessible compliance tools
Stay aligned with NFPA, The Joint Commission and other regulating bodies and standards.
Flexible and scalable solutions
We offer scalable solutions for organizations of all sizes, optimized for your specific industry vertical.
Robust data and deeper insights
Take advantage of industry benchmarking and enterprise-level reporting to bring new insights to your decision-making.
Continuous innovation
Your client feedback is used to continuously improve and optimize our software solutions.
Implementation and integration
Our Implementation and Professional Services teams will guide your implementation and help with software integrations.
Our legendary support
We're always here for you whenever you need us — contact us via phone, email or chat.
A true, strategic partnership
Our dedicated Client Service Center teams help ensure you're meeting your energy goals and objectives.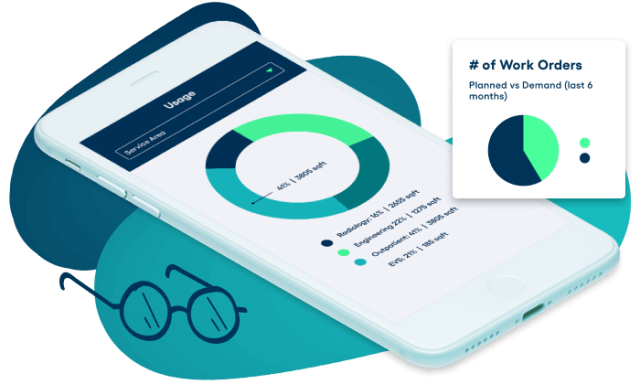 Ready to see what TheWorxHub™ can do for you?
See how quickly our maintenance management software can improve your operations, leading to happier residents and staff.